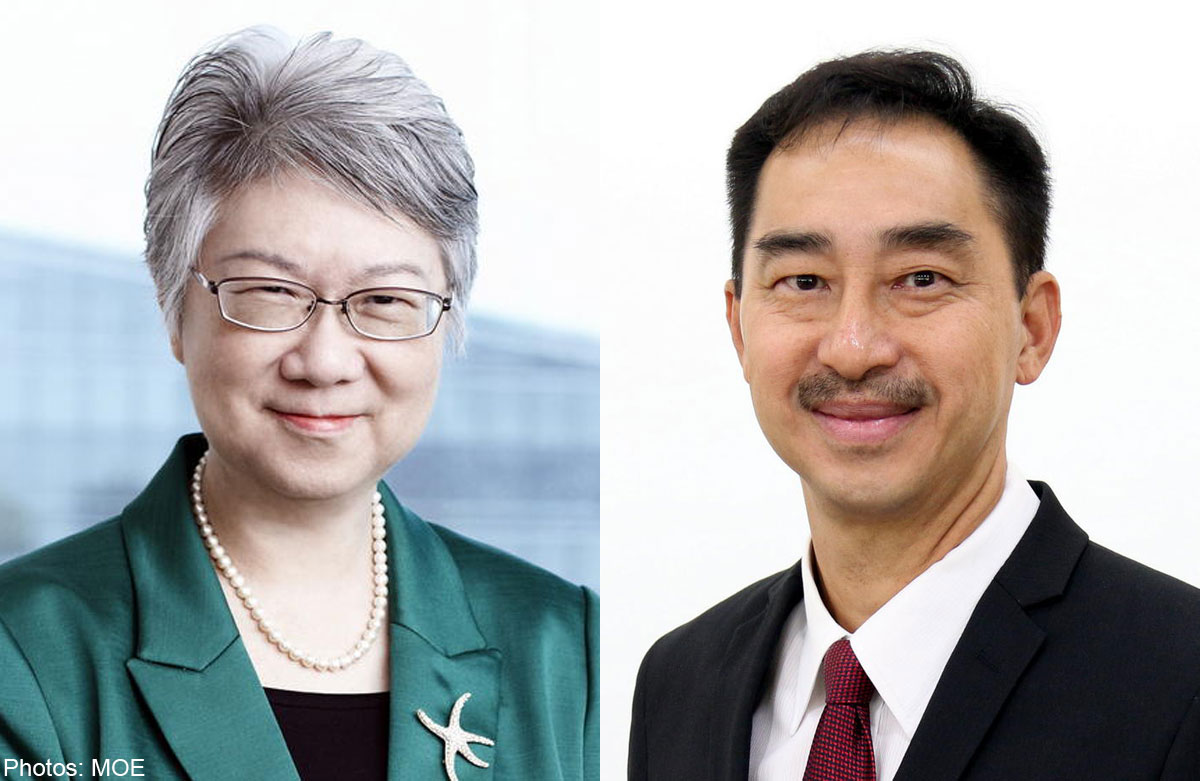 SINGAPORE - The Director-General of Education (DGE), Ho Peng, 60, will be retiring from the education service on Mar 31 after a career in the education service spanning 36 years, the Ministry of Education (MOE) announced today.
She will be succeeded by Mr Wong Siew Hoong, 55, who will concurrently hold his position of Deputy Director-General (Curriculum).
According to MOE, Ms Ho first joined the education service in 1979 as a teacher at National Junior College, and was appointed as DGE in April 2009.
As DGE, she oversaw the launch of the 21st Century Competencies Framework that has underpinned MOE's approach to holistic education.
She was instrumental in anchoring MOE's focus on values and character development, as well as placing greater emphasis on physical, art and music education, MOE said.
Ms Ho was also an advocate of bilingualism, and instrumental in securing the Stellar Programme to provide all primary school pupils a strong foundation in the English Language. She also led the Mother Tongue Language Review Committee in 2010.
More recently, she oversaw the opening of pilot MOE Kindergartens in 2014.
MOE added that under her leadership, the Singapore national examinations and assessment system was strengthened, while the assessment literacy and competencies of teachers were deepened.
Reflecting on her 36 years of service, Ms Ho said: "It has been a great honour and privilege to serve with dedicated and professional colleagues, both in schools and HQ. Our education system has come a long way in the last 50 years. I am proud of the people we have serving in the education system."
Acknowledging Ms Ho's contributions, Permanent Secretary for Education Ms Chan Lai Fung said: "Under her strong leadership, she has led a quiet transformation of what and how we need to teach our children, to ready them for the future."
Ms Ho will continue to contribute to MOE in an advisory capacity from Apr 1.
seanyap@sph.com.sg