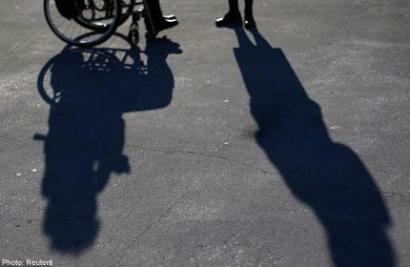 There has been much discussion recently on improving the employment opportunities for disabled people.
Ignorance is often a major obstacle that prevents people with disabilities from entering the workforce. Sometimes, the lack of information generates fear and prejudice.
In fact, there are many benefits to hiring people with disabilities - they make good, dependable employees; they are an untapped source of skills and talents; and consumers are likely to look favourably upon businesses that employ disabled people.
Sometimes, a company may not want to hire a disabled worker, thinking he may not stay for long. But such fears are unfounded. Then, there is the common misconception that disabled workers have a weaker constitution and are more susceptible to falling ill.
Unless the worker has an immune deficiency, he is no more prone to falling ill than any able-bodied worker.
Disabled employees can be counted on to show up for work on time and perform their jobs just like anyone else.
Li Dan Yue (Ms)
Get a copy of The Straits Times or go to straitstimes.com for more stories.