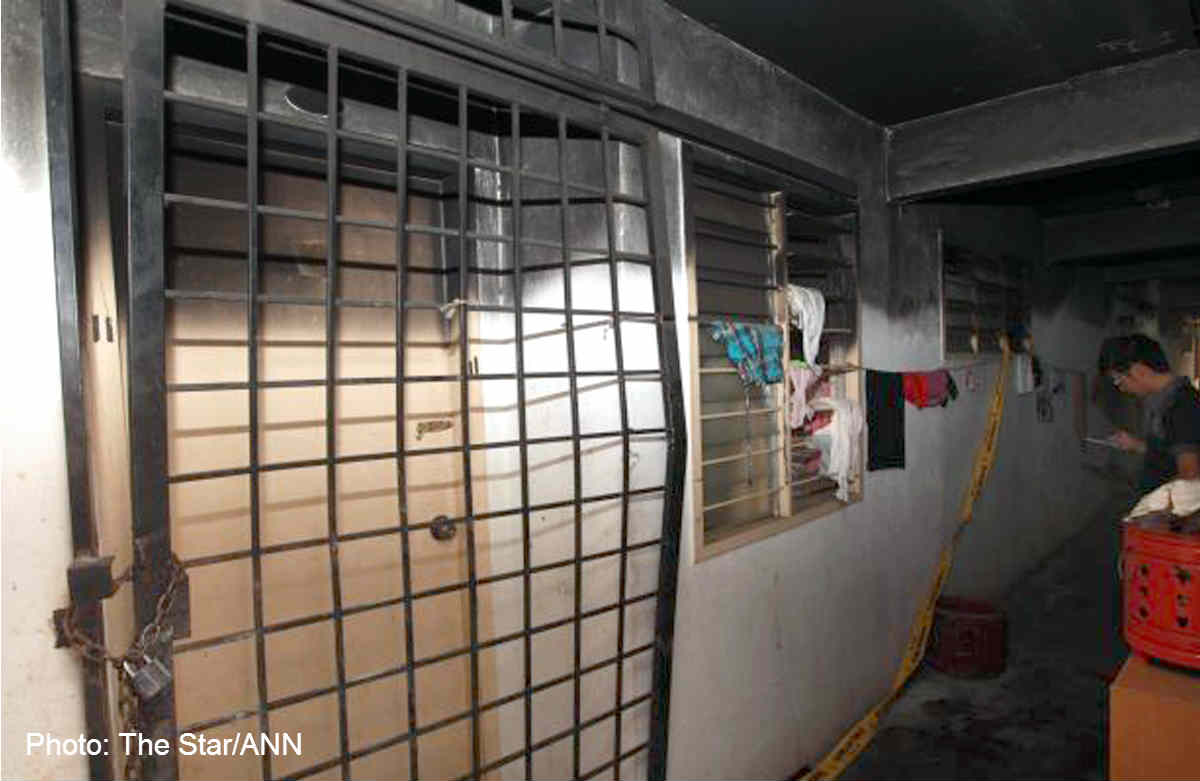 PETALING JAYA - The 29-year-old divorcee, who was allegedly locked in a burning room by her boyfriend, has died.
Saliza Saidin died at Kuala Lumpur Hospital at 5pm on Saturday after being in a critical condition for 12 days. A post-mortem determined that the cause of death was due to severe burns. She was buried at the Taman Batu Muda cemetery at noon yesterday.
In the Jan 21 incident, it was reported that Saliza's ex-boyfriend Mohd Afizi Abdul Rahman allegedly locked her in a burning room at her flat in Desa Rejang, Setapak Jaya.
A neighbour reportedly saw the man enter the flat earlier that day while Saliza was inside with her three children and her 62-year-old mother, Som Dolah.
It is learnt that Mohd Afizi poured petrol around the bedroom where Saliza was sleeping with her baby and started a fire around 1.30am. He allegedly locked the front door before escaping.
The fire left Saliza with 80 per cent burns to her body. Her baby, Nur Iris Qalisya Mohd Shahril, was also reported to be badly burnt.
Mohd Afizi, 27, was arrested in Hutan Melintang, Perak at 3am on Jan 22. He was charged in the Sessions Court in Malaysia with three counts of attempting to murder his girlfriend and her two daughters.
Acting City CID chief Asst Comm Khairi Ahrasa said yesterday that police would re-submit the investigation papers to the Attorney-General's Chambers following Saliza's death.
"It is up to the A-G's Chambers whether to maintain or amend the charges," said ACP Khairi.
Mohd Afizi faces a second and third charge of attempting to burn Saliza's daughters, Nur Iris Qalisya, two, and two-month-old Nur Fazana.