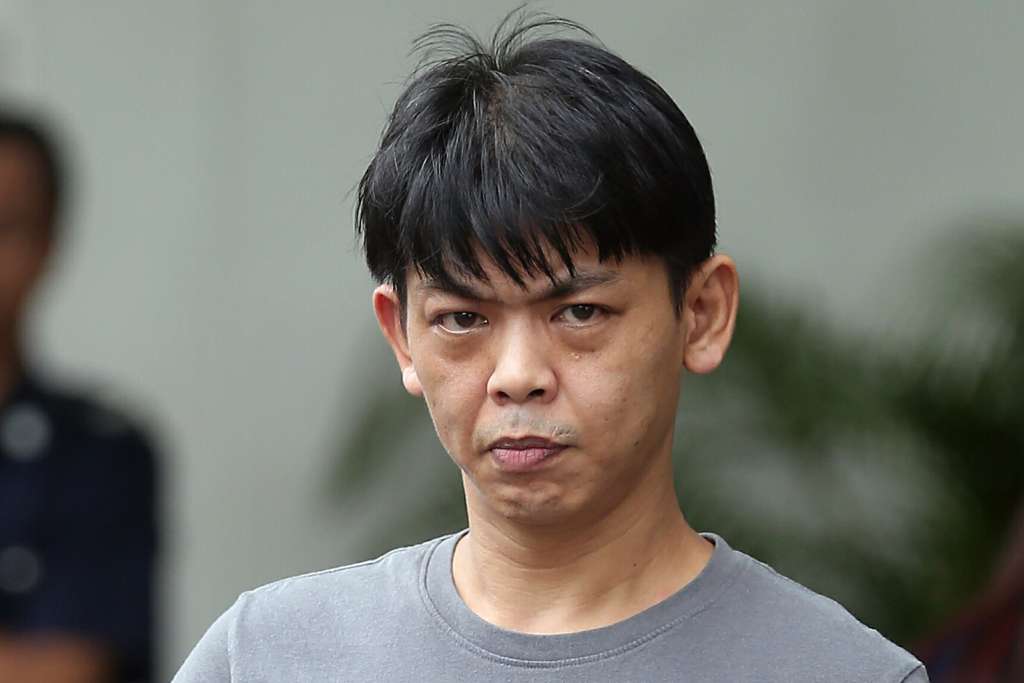 A self-professed animal rescuer was exposed by a neighbour who shared videos of how the man had kicked and punched his siberian husky last year.
Alan Chiam Choon San, 41, pleaded guilty yesterday to one count of ill-treating the dog at his Jalan Loyang Besar house last May.
In the videos, which were shown in court, Chiam is seen kicking the husky three times, punching its head once, lifting it in the air by its collar and striking its head with a pole.
Deputy Public Prosecutor Azri Imran Tan said a neighbour had heard the sound of dogs yelping at about 7am on May 23 and saw Chiam punching and kicking the husky several times, as well as yanking it by its collar.
From the window of her room, she recorded footage of these acts on her mobile phone and uploaded three videos, which went viral.
The first video showed Chiam giving a sharp kick to the body of the husky while it was sitting with its head down.
The second showed the dog sitting upright as Chiam berated it. He proceeded to punch the dog on its head and the canine can be seen yelping and recoiling in pain.
Chiam pulled the dog by its collar for a few seconds, such that only its hind legs touched the floor, causing it to gasp for air. He then kicked it.
In the final video, the dog was chained and on all fours, when Chiam kicked it again.
Chiam was also seen using a pole to hit the head of the husky.
A medical report stated that the dog had a scrape on its body but the wound could not be conclusively established to be the result of the acts of cruelty.
DPP Tan is seeking a fine of at least $10,000.
He said Chiam's use of force was "excessive" and "completely out of proportion". During the incidents, the husky was subdued and not reacting aggressively.
Read also: I made a mistake, says Chiam
"There was no need for the accused to act in such a brutish manner and, more crucially, with such cruelty towards animals he claims to love," he said.
Chiam's lawyer Charles Yeo requested an adjournment to prepare a mitigation plea and to tender testimonials. District Judge May Mesenas agreed and adjourned the case to Jan 18.
The maximum punishment for cruelty to animals is a $15,000 fine and 18 months' jail.
A charge over keeping 22 dogs on the premises, which are not a dog farm, without permission from the Agri-Food and Veterinary Authority will be taken into consideration during sentencing.
Correction note: In an earlier version, we said that Chiam has custody of the dog. This is incorrect. He does not have custody. We are sorry for the error.
Read also: Irresponsible pet owners 'the worst type of animals'

This article was first published on Jan 07, 2017.
Get a copy of The Straits Times or go to straitstimes.com for more stories.