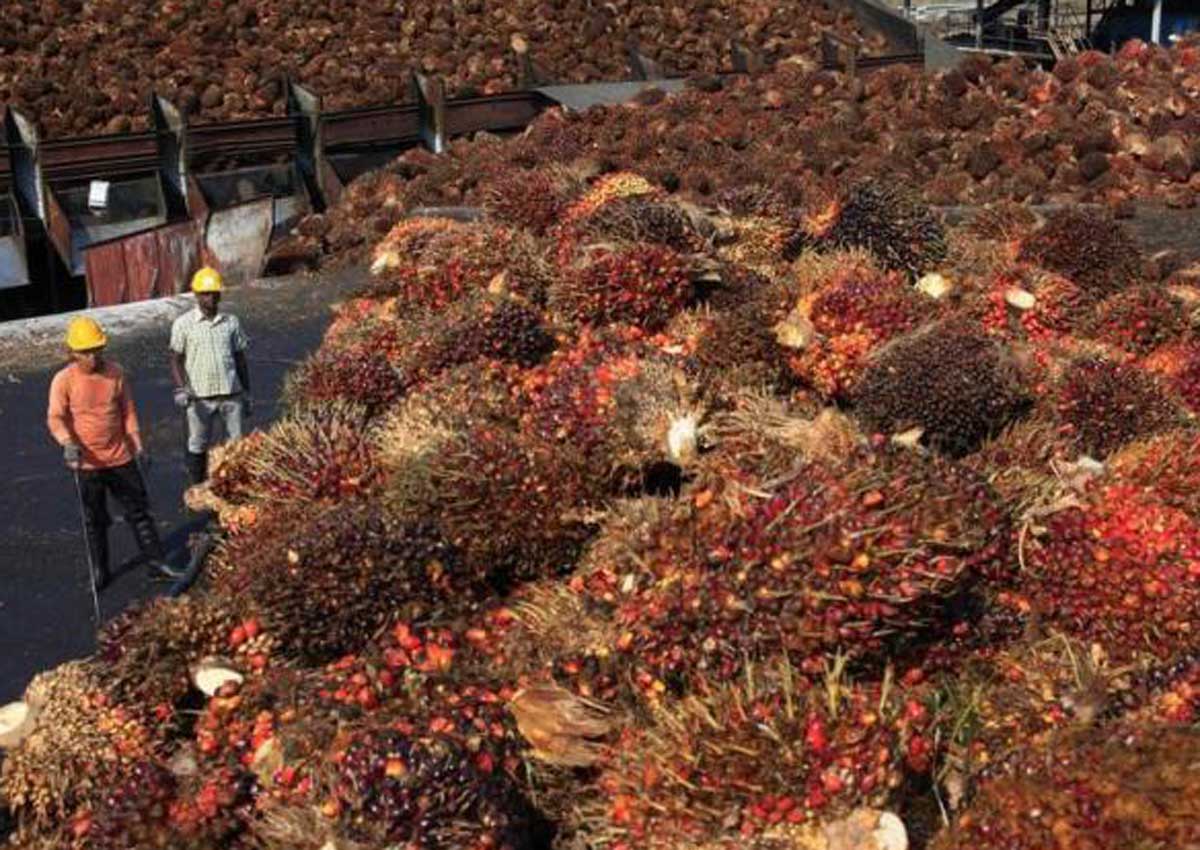 Some 2,800 companies will soon receive pledge letters from the Singapore Environment Council (SEC) this week to get them to commit to buying only sustainable palm oil products.
The council said yesterday that it is working with the Singapore Manufacturing Federation to get all its members on board in adopting green procurement practices. Such a move is aimed to exert pressure on supply sources in Indonesia to have their palm oil products certified to be from sustainable sources.
Last week, then Minister for Environment and Water Resources Vivian Balakrishnan mentioned green procurement as a way for the Government to influence the supply chains. The council said they are working with the ministry on this and will start off with paper products.
"When the public agencies practice it, hopefully the private sector will follow suit," said SEC chairman Isabella Loh.
"What is holding them back is that there is a lack of certified palm oil products in the market," she added.
For instance, only 10 per cent of palm oil products in Indonesia are certified by the Roundtable on Sustainable Palm Oil (RSPO). The council is working to raise the percentage of products that are certified to 75 per cent by coming up with its own palm oil certification scheme.
One of the five Indonesian companies believed to be causing the haze from the burning - Asia Pulp and Paper - has some of its products certified by the Singapore Green Labelling scheme run by SEC.
The council said it has started its own separate investigation and issued the company a letter of declaration to state its sources of wood, paper and pulp products. Asia Pulp and Paper has yet to respond.
SEC also called on governments to relook their biodiesel subsidies that incentivise companies to grow their palm oil production.
More than 30 per cent of palm oil production in Indonesia and Malaysia are diverted to make biodiesel blends. The Indonesian government tripled such subsidies to 5,000 rupiah (S$0.50) per litre, from 1,500 rupiah per litre in May this year.
Hazy conditions here worsened yesterday, with air quality reaching very unhealthy levels in some parts of the country, deteriorating from Monday's unhealthy levels.
Today's outlook does not appear to differ from yesterday's situation.
The National Environment Agency said in a 7.30pm update yesterday that the 24-hour Pollutant Standards Index (PSI) for the next 24 hours is expected to be in the high-end of the unhealthy range (101 to 200) and the low-end of the very unhealthy band (201 to 300).
The "worsening and persistent haze situation" has also prompted the cancellation of the Spring Wave 2015 music festival here, said the event's organiser Friendly Dog Entertainment.
It added yesterday that those who bought tickets to the outdoor event planned for Fort Canning Green on Oct 10 can contact ticketing agents such as Sistic for refund policies.
In coming to a decision, the health and safety of concertgoers, artists including rockers Luantan-Ascent, Wu Bai and Chang Chen-yue, partners and staff was of the "utmost priority", said the organiser.
jantai@sph.com.sg
bchan@sph.com.sg

Get MyPaper for more stories.