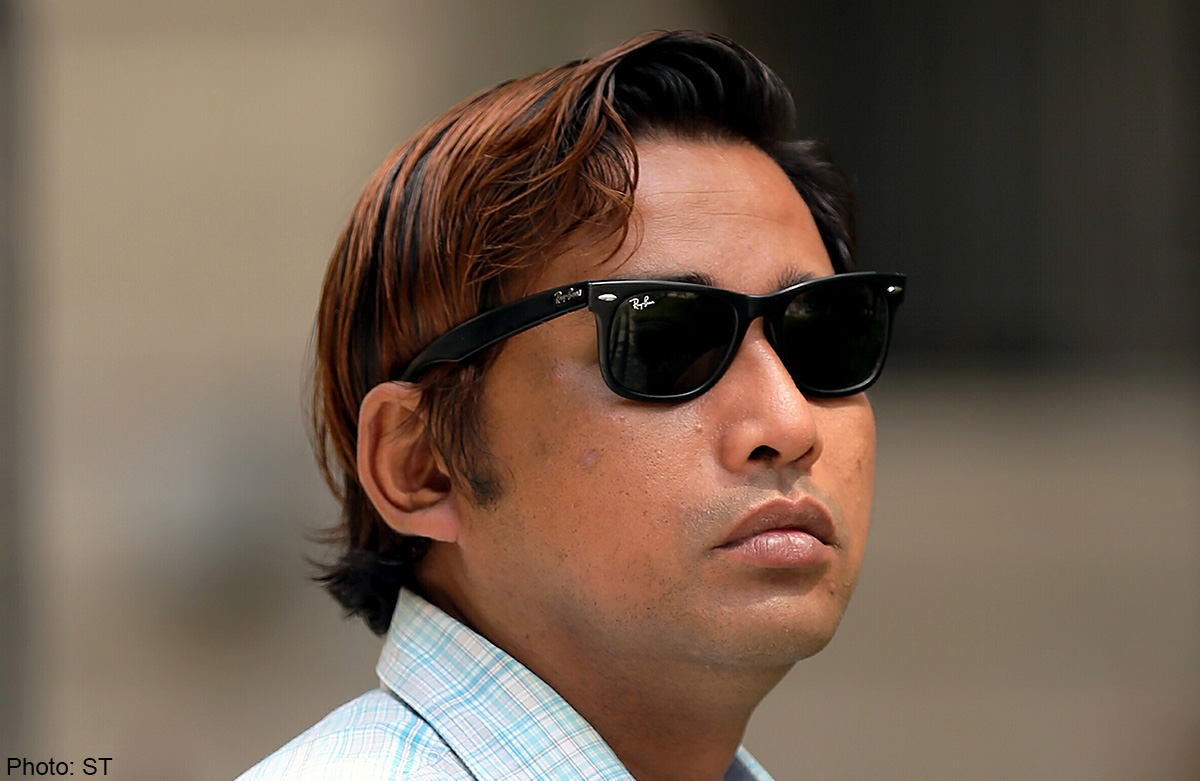 SINGAPORE - A man who claimed to be the driver of a car involved in a fabricated accident has been jailed 11 weeks for conspiracy to cheat NTUC Income Insurance Co-operative.
Shahrizal Muhamad Shah, 35, was sentenced on Thursday after admitting to scheming with four co-conspirators to cheat insurance companies in 2009.
He claimed to have driven a car that collided with another in Bishan Street 21 on March 21 that year to deceive NTUC into delivering $1,500 to Concept Services Enterprise as payment for purported repairs on the damaged car in the fake accident.
He was working as a company driver in 2009, when he asked a friend, Mohammad Azdi Sudi, 34, to keep a lookout for part-time jobs. Subsequently, Mohd Azdi contacted him.
The two met in Sin Ming Road, where Mohd Azdi introduced him to one of the co-conspirators, who needed Shahrizal's particulars to initiate insurance claims in a traffic accident.
Shahrizal agreed and went to Concept Services to submit a false accident statement.
Investigation further showed that claims amounting to $10,843 were submitted against insurers for the purported accident, of which $1,500 was paid out.
Deputy Public Prosecutor Joshua Lai said Shahrizal's offences were connected to a syndicate involving 20 accused persons and fraudulent claims arising from nine purported accidents.
Claims of $363,522 were submitted between 2008 and 2009 and insurers were dishonestly induced to pay out $155,658. To date, little or no restitution has been made for the losses.
District Judge Imran Abdul Hamid held that although Shahrizal's role in the syndicate was small, it was important because without people like him to submit false claims, the syndicate would not be able to successfully make the fraudulent claims.
Shahrizal, who was not paid for his role, could have been jailed for up to 10 years and fined.
elena@sph.com.sg

This article was first published on February 28, 2015.
Get a copy of The Straits Times or go to straitstimes.com for more stories.