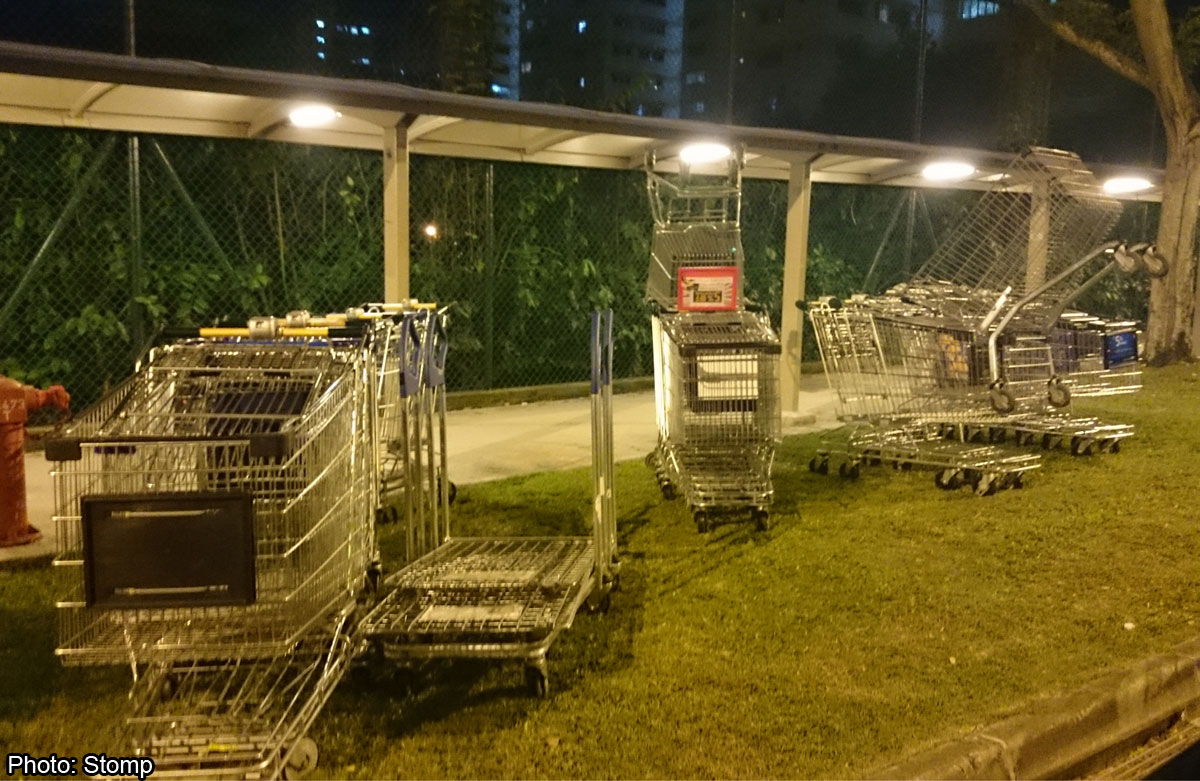 Supermarket trolleys have been making a regular appearance near the overpass outside Meridian Primary in Pasir Ris.
Stomp reader "Z" sent in a photograph, saying that he saw many trolleys at around 9pm on Monday. He added that the area had become a "personal trolley bay" for a few months.
"After about a week or so, (the trolleys) get cleared, but then they just build up again," he wrote.
"Just last Monday (June 16), there was only one trolley but, in just seven days, (the number grew) to almost 20.
"I don't think it's just one person doing this, because who could use 20 trolleys in a week?"
A reporter from Lianhe Wanbao saw 17 trolleys at the site yesterday afternoon - 12 from Giant and five from FairPrice.
Mr Huang, who runs a provision shop nearby, told Wanbao that this happens often, especially just before the festive season. Sometimes, children will play with the trolleys.
FairPrice said it had sent an employee to retrieve the trolleys.

Get MyPaper for more stories.