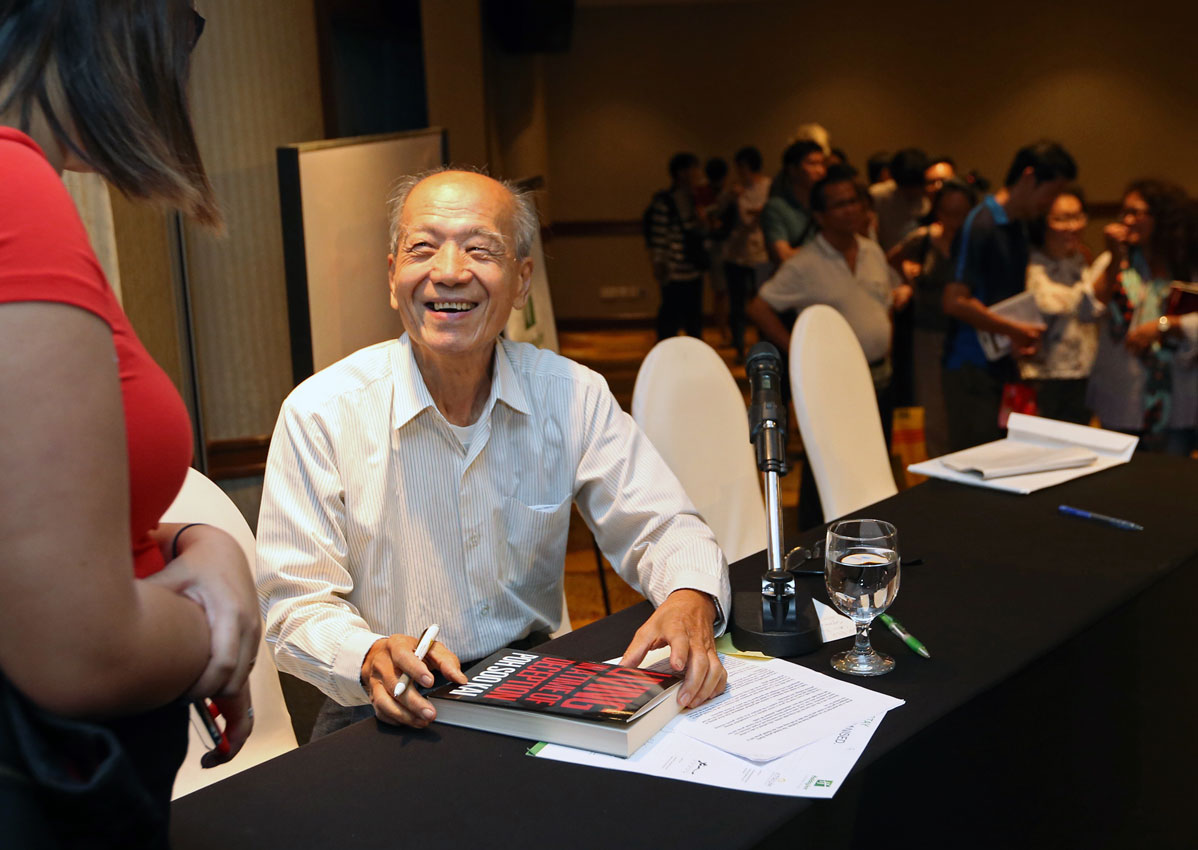 A former political detainee who was held for almost two decades launched his memoir yesterday.
In the 406-page book, Dr Poh Soo Kai, former assistant secretary-general of Barisan Sosialis, recounts his personal and political history, and counters the official version of facts that led to his being detained twice, for 17 years in all.
The book, titled Living In A Time Of Deception, also recollects Dr Poh's younger days as a grandson of Chinese community pioneer Tan Kah Kee - his mother's father - and as an activist against the colonial authorities in his student days at the then University of Malaya in Singapore.
Dr Poh, 84, claimed that he took great pains to verify facts from the British archives, the Hansard and other sources to tell his side of the Singapore story.
The book was edited by historian Hong Lysa and former detainee and journalist Wong Souk Yee, and published by local civil society group Function 8 and Malaysia- based non-profit group Pusat Sejarah Rakyat, or People's History Centre.
A large part of the book offers a view of Singapore politics in the 1950s and 60s through Dr Poh's eyes: He was a founder member and president of the University Socialist Club and became a member of the People's Action Party until 1961, when 13 left-wing assemblymen were expelled from the party.
They formed the Barisan Sosialis party, led by Mr Lim Chin Siong.
Dr Poh was arrested in February 1963 in a major crackdown on left-wing politicians, unionists and supporters, codenamed Operation Coldstore, under which a total of 113 people were detained.
He was freed in end-1973, but re-arrested in 1976 for allegedly plotting to revive Communist United Front activities.
On his release in 1982, he practised as a doctor for eight years before moving to Canada. Dr Poh returned here in 2007.
He has described Operation Coldstore as an exercise that targeted opponents of the late prime minister Lee Kuan Yew, a claim the Government has rejected.
More than 300 people turned up for the book launch at the Holiday Inn Singapore Atrium, including a number of former detainees. The book costs $35.
leepearl@sph.com.sg

This article was first published on Feb 14, 2016.
Get a copy of The Straits Times or go to straitstimes.com for more stories.