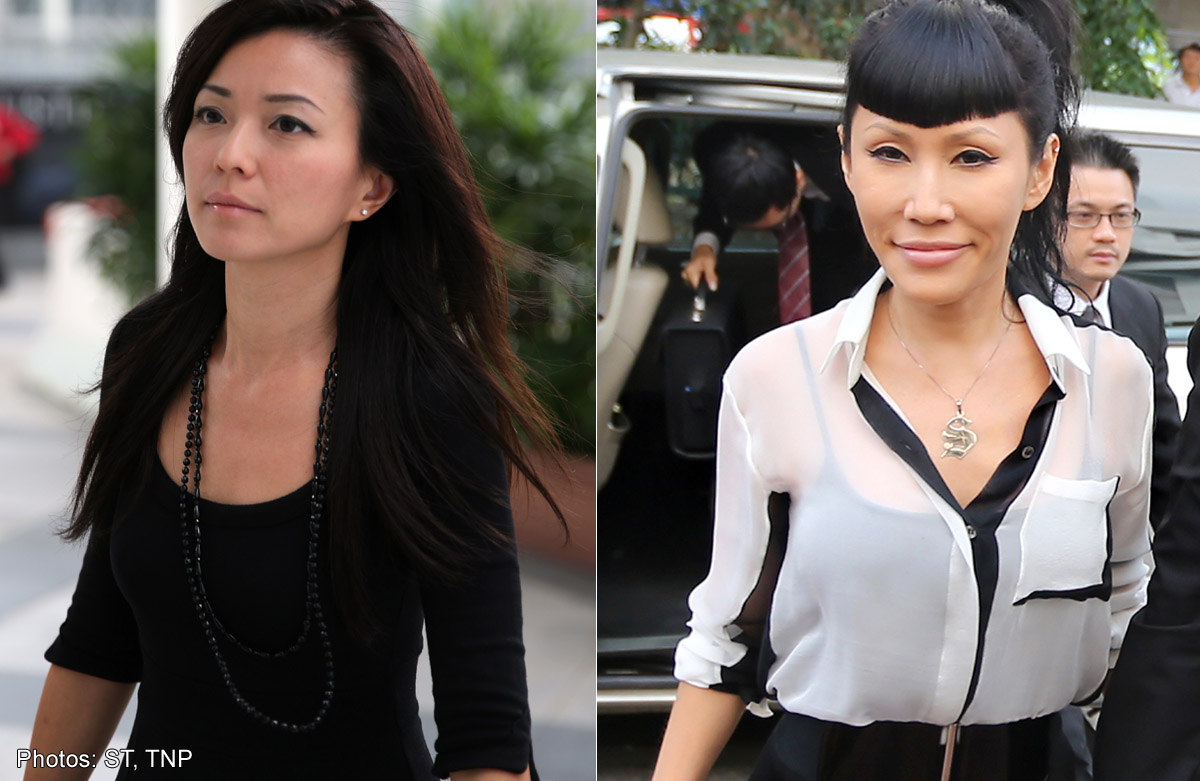 Serina Wee did not just handle City Harvest Church's (CHC) accounts, but she was also a backup singer for two of Ms Ho Yeow Sun's Christian albums, she revealed in court yesterday.
The 38-year-old was the last of six accused parties to take the stand in the long-running trial involving the misuse of church monies and the use of alleged sham bond investments to fund Ms Ho's pop music career.
Wee, CHC's former finance manager, faces 10 charges of criminal breach of trust (CBT) and falsifying of accounts.
She insisted yesterday that there had been no conspiracy to commit CBT, and denied allegations made by a church member in 2003 that the church's building fund had been used for Ms Ho's publicity and promotional campaign.
The church member eventually retracted his allegations and apologised - a point highlighted by her lawyer, Senior Counsel Andre Maniam.
Wee began by speaking about her involvement in CHC and how she strongly believed in its Crossover Project - an attempt to spread the Gospel through the music of Ms Ho, the wife of church founder Kong Hee, one of the accused.
Wearing a black and white dress and a black blazer, Wee said that in 1995, on her very first visit to a CHC service, she decided to convert to Christianity. She was 18 then and had just sat her GCE A levels.
Wee, who has an accountancy degree from Nanyang Technological University, told the court she first met Ms Ho in 1998. Ms Ho was then in charge of the church's creative department.
"Sun was involved in Christian albums the church produced every year... and I was involved as a backup singer in two of her albums."
Wee also said that her husband Kenny Low was Ms Ho's dance instructor and had performed in her Gospel outreach concerts.
In 1999, she began working as an assistant accountant in the church. Four years later, she went to her first Crossover concert while in Taiwan and said it impacted her deeply. "It was an eye-opener for me... As Sun sang the songs, it touched the hearts of many (there). Many were in tears... When Sun shared her testimony, a lot of people came forward to receive Christ," she told the court.
Her lawyer asked Wee why she had suggested in a 2003 e-mail for Indonesian tycoon and church member Wahju Hanafi to be refunded the $1.3 million he had given to the church's building fund.
She explained that it was to cover the $963,000 in losses suffered through Ms Ho's first two Chinese pop albums, and the rest could be used to defray album costs for that year.
The prosecution has argued that money from the church's building fund should not have been channelled to the Crossover Project.
But Wee, who was promoted to finance manager by the church in 2005 before resigning two years later, did not think that there was an issue.
The auditors were fine with the idea as long as Mr Hanafi was willing, she said.
The trial continues today.
limyihan@sph.com.sg

This article was first published on April 17, 2015.
Get a copy of The Straits Times or go to straitstimes.com for more stories.