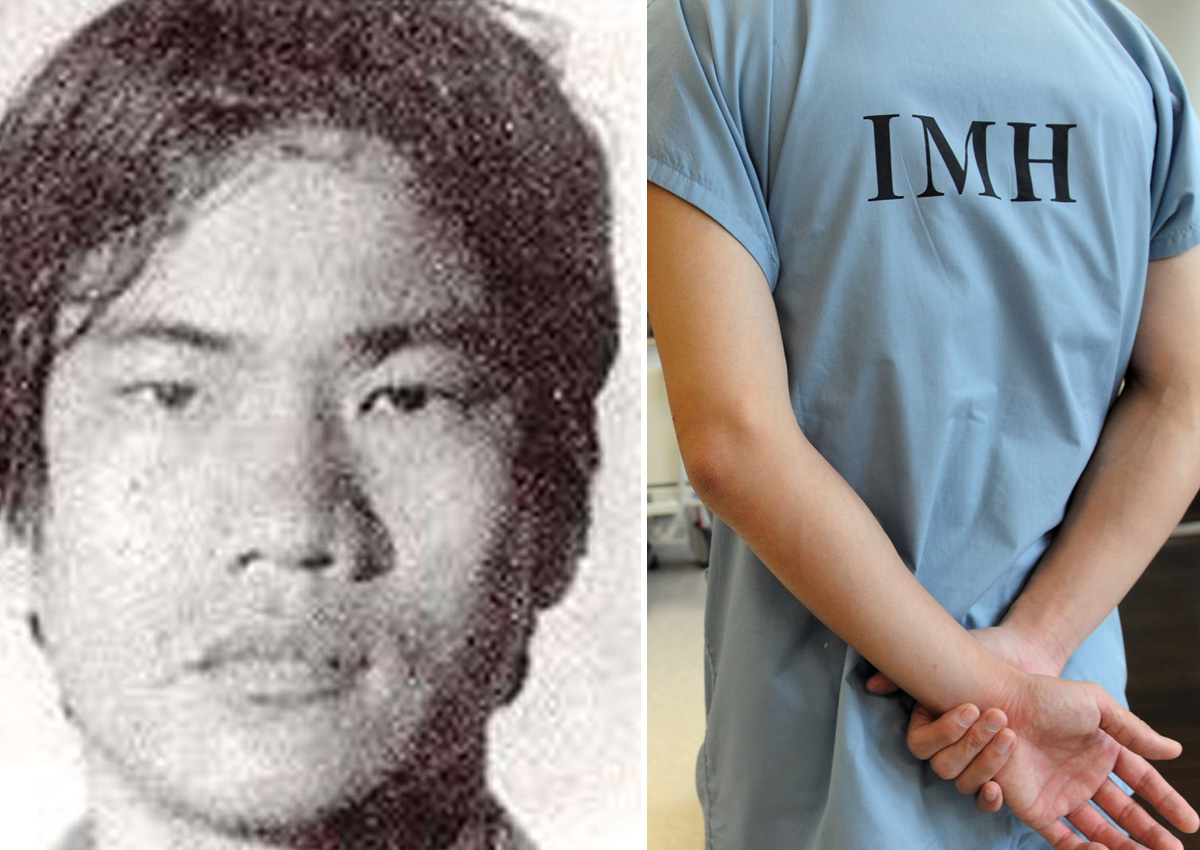 ONE of Singapore's most wanted fugitives, who spent 30 years on the run in Thailand after allegedly shooting a woman here in a robbery, is now being held in a psychiatric ward.
Chin Sheong Hon, now 65, was extradited to Singapore in June 2013 after he was released from prison in Thailand. He had been jailed there for taking part in local political protests.
When he arrived in Singapore, Chin, who is also known as Peter, was charged with committing three armed robberies with accomplices between July and November 1981.
Earlier psychiatric reports had indicated that he was mentally fit to plead his case in court.
However, in May, he was found by the Institute of Mental Health (IMH) to be of unsound mind and unfit to plead.
Chin was in the early stages of "a dementing illness", the High Court heard yesterday.
He was in court for proceedings to deal with accused persons who are found to be of unsound mind and incapable of standing trial.
Under the Criminal Procedure Code, the court has to report the case to the Law Minister who may order the accused to be held in a psychiatric institution.
Chin, who was agitated as he spoke through a Mandarin interpreter, said that he wanted six opposition MPs to be his lawyers.
Justice Tay Yong Kwang asked if he had been offered defence lawyers by the Government.
But Chin insisted that he wanted opposition MPs to defend him as they "protect the survival of Singaporeans". In particular, he named Workers' Party chief Low Thia Khiang and Singapore Democratic Party chief Chee Soon Juan.
Chin said that no lawyers would defend him as he is suing founding prime minister Lee Kuan Yew.
Justice Tay told Chin that from what he said in court, it was quite obvious that the IMH doctors were correct.
Chin was ordered to be remanded pending further orders by the minister.
He faces charges of being armed with a revolver while robbing three people.
In July 1981, he allegedly robbed Ee Chong Leong of about $16,000 at the Singapore Shuttle Bus Terminal at Lorong 1 Geylang.
Three months later, he allegedly robbed Chua Boon Leong of about $1,800 in front of the now-defunct Overseas Union Bank along Tanjong Katong Road.
In November, he allegedly shot Goh Siew Foon while robbing her of $92,000 in front of the Thomson branch of the United Overseas Bank.
Ms Goh was seriously wounded and spent 45 days in hospital.
According to media reports at the time, she was on her way to the bank when a gunman shot her from behind and grabbed her briefcase containing the money.
Her brother, who was with her, chased the robber until he escaped on a waiting motorcycle.
Chin could have been jailed for life for robbing Ms Goh and for up to 10 years for each of the other two robberies.
selinal@sph.com.sg

Get MyPaper for more stories.