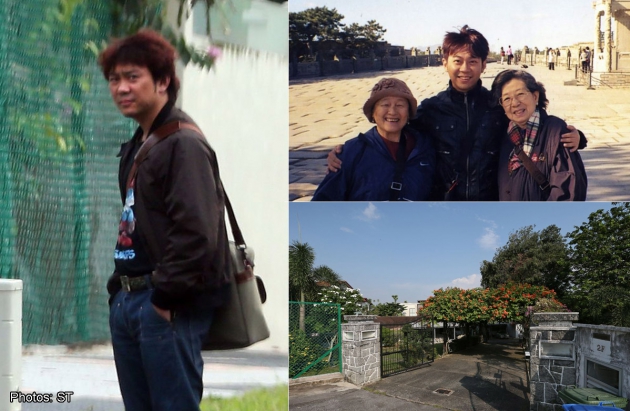 SINGAPORE - A former tour guide from China, who is at the centre of a court battle over a Singaporean widow's fortune, was arrested yesterday for suspected criminal breach of trust.
A police spokesman told The Straits Times last night that Yang Yin was arrested following "police reports lodged against him".
The arrest came after the police and Immigration Checkpoints Authority (ICA) hauled up the former tour guide for an interview on Tuesday.
The Straits Times understands that Mr Yang, 40, was still being questioned by the police at the Police Cantonment Complex last night.
The arrest is the latest twist in the court battle between Mr Yang and the niece of 87-year-old widow Chung Khin Chun over the control of the widow's $40-million assets.
Mr Yang, now a Singapore permanent resident, met Madam Chung in 2008, when he was her private guide while she was on holiday in Beijing with her long-time friend Chang Phie Chin.
The wealthy widow, whose husband died in 2007, has no children and was diagnosed with dementia earlier this year.
She made a will in 2010 leaving all her assets to Mr Yang, after he moved into her bungalow in 2009. In 2012, she also appointed him her guardian, giving him full control of her assets worth $40 million.
Her niece, 60-year-old travel agency owner Hedy Mok, started court proceedings to revoke Mr Yang's guardianship and recover control of her aunt's assets earlier this year.
The pre-trial conference is expected to take place on Sept 24.
Madam Mok has also made a police report against Mr Yang on suspicion that he may have stolen paintings and cash from Madam Chung while acting as her guardian.

Get MyPaper for more stories.