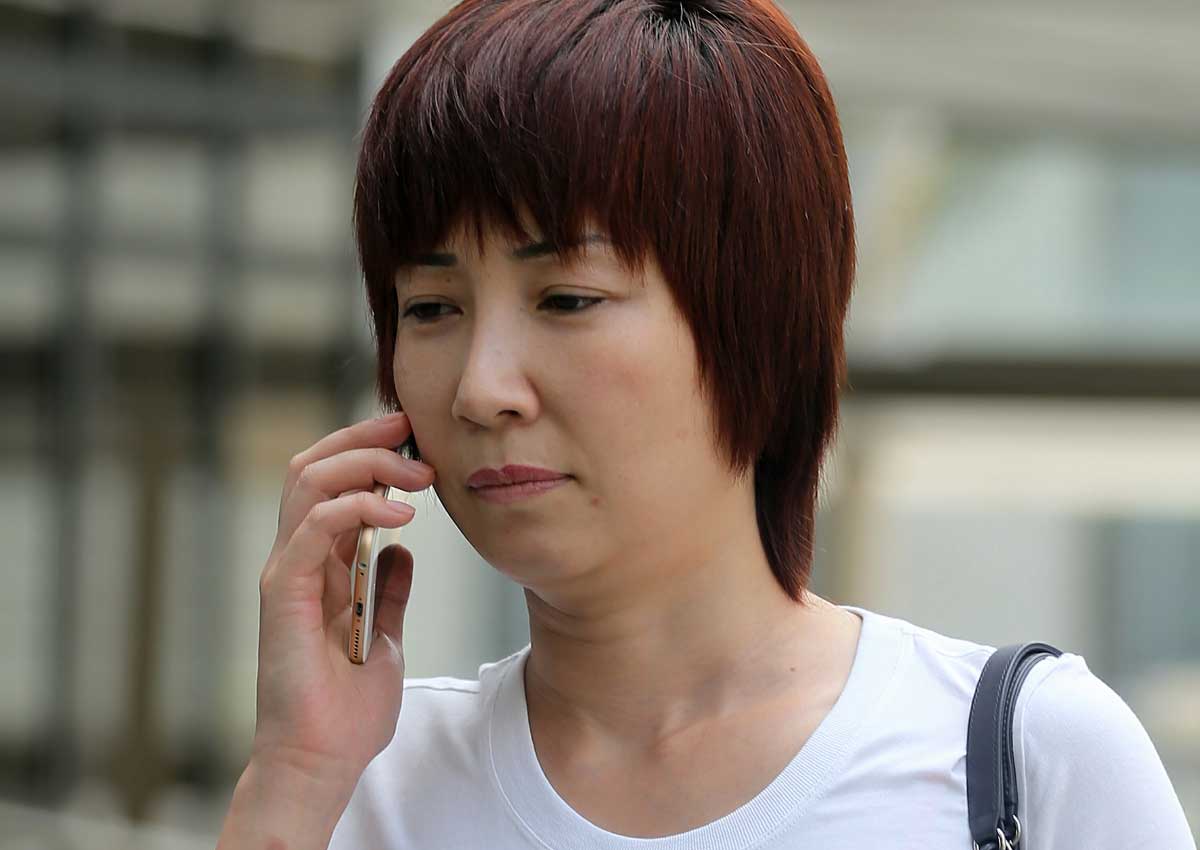 SINGAPORE - The third wife of alleged match-fixing kingpin Dan Tan Seet Eng was on Monday (June 20) given two months' jail for lying to an anti-graft investigator.
Guan Enmei, 41, was found guilty last Monday (June 13) of lying to the investigator about two of Tan's laptops, which she was trying to hide from the Corrupt Practices Investigation Bureau (CPIB).
Guan had said during an interview at the bureau's office on June 6, 2013, that she had left her home with only a handbag and had not brought along a paper bag containing the laptops. But this was a lie.
District Judge Lee Poh Choo, who presided over Guan's two-day trial in May, said last week that Guan must have known the laptops contained incriminating evidence and wanted to hide them from the CPIB.
In her sentencing remarks on Monday, the judge said that lying to a law enforcement officer cannot be treated lightly, especially in this case, where Guan knew the enormity of the international match-fixing saga.
Deputy Public Prosecutor (DPP) Jasmin Kaur applied for her sentence to be deferred, pending an appeal by the prosecution.
Judge Lee set Guan's bail at $20,000.
The DPP had asked for four to six months' jail, saying Guan's action was "akin to an attempt to obstruct the course of justice".
Defence lawyer Foo Cheow Ming, meanwhile, said the false information Guan gave was relatively minor and had minimal impact, if any, on CPIB's investigations into Tan's alleged match-fixing activities. He had asked for a conditional discharge or a fine.
The court had heard that on June 6 that year, Tan was asked to report to CPIB's office.
Before he left home, he told Guan to take two laptops, place them in a bag and hand it back to him after he was released.
That afternoon, Guan was herself told to report to the bureau.
Her usual driver, who was unable to pick her up from her home, arranged for another driver to do so.
When the driver arrived at her home, Guan placed a white Dior paper bag in the back seat before getting into the front passenger seat.
She phoned Tan's alleged accomplice, Eric Ding Si Yang, for advice about the two laptops in the bag while on the way to the bureau.
On arriving at CPIB's carpark, she met her usual driver and asked him to hold on to the bag for her until she came out of the building.
He then waited with it at a nearby coffee shop, where it was later seized by anti-graft investigators.
When questioned about the bag and laptops by a CPIB investigator, Guan insisted she did not know anything about them.
The maximum penalty for giving false or misleading information to a CPIB investigator is a $10,000 fine and one year's jail.
Tan, described by Interpol as "the leader of the world's most notorious match-fixing syndicate", is being detained without trial under the Criminal Law (Temporary Provisions) Act for the second time.
Now 52, he was first arrested on Sept 16, 2013.
Guan was Tan's third wife. She divorced him in July last year.

This article was first published on June 20, 2016.
Get a copy of The Straits Times or go to straitstimes.com for more stories.