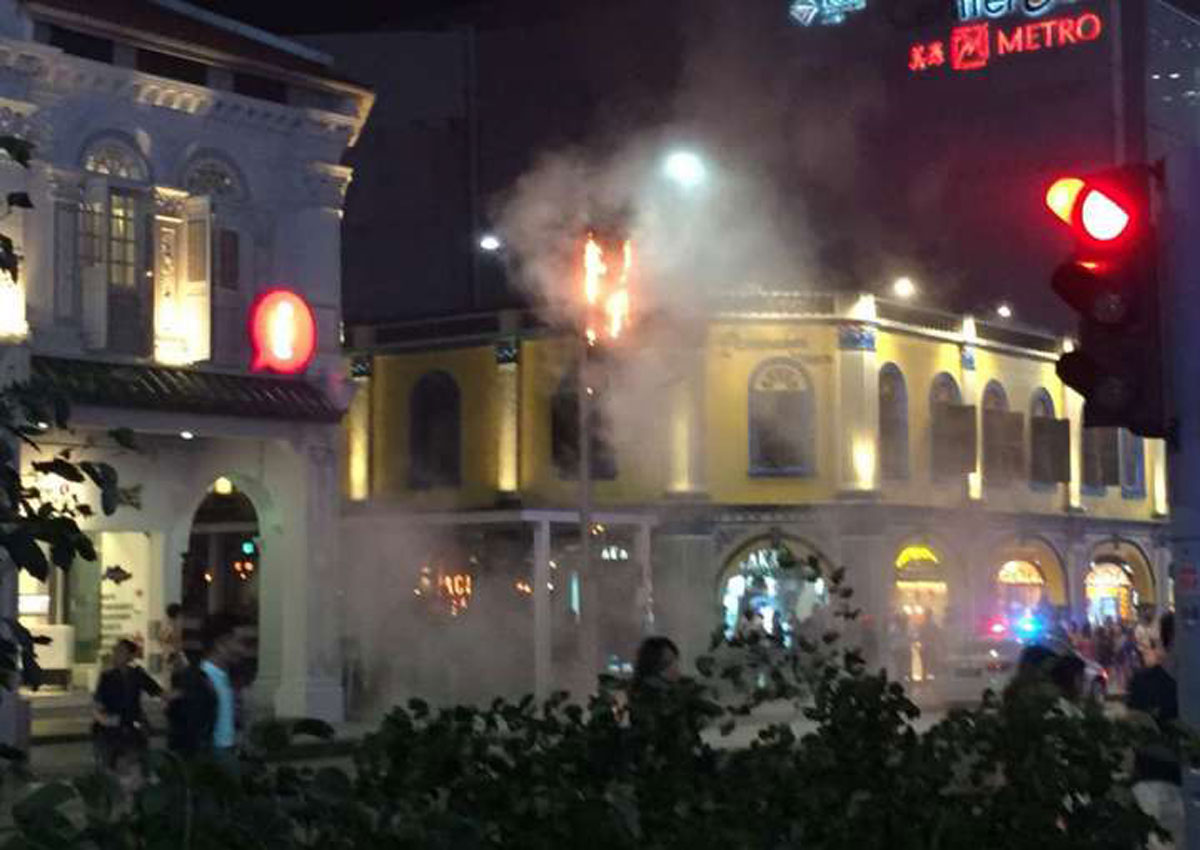 SINGAPORE - Members of the public at Orchard Road admiring the Christmas lights got more than what they bargained for when one of the Christmas decorations caught fire.
The extra sparkle happened near Orchard Gateway shopping mall at around 9pm on Thursday night (Dec 10), and was widely shared on social media.
Online footage showed the Christmas decoration, hung below a street lamp, in flames as bits of the decor fell on the road.
A police car was seen parked in front of Centrepoint shopping centre as a fire engine approached.
The small fire was later extinguished, to cheers from onlookers.
Throughout the entire time, the street lamp remained lit, unaffected by the fire.
This is the second Christmas prop to catch fire at Orchard Road.
The first fire happened on Dec 2 when a Christmas tree outside Abercrombie & Fitch burst into flames. It was later assessed to be an electrical fire, the Singapore Civil Defence Force (SCDF) said.
Today's fire at Orchard Road comes as SCDF said in an advisory the same day that it will step up fire safety inspections and enforcement checks, given the year-end crowd at entertainment outlets and shopping malls.
Members of the public who spot fire hazards are also urged to report them to the SCDF by calling the fire hazard reporting line at 1800-280-0000, or send an email to SCDF_Fire_Safety_Feedback@scdf.gov.sg.
Photos and a brief description of the hazards can also be submitted to the 'mySCDF' application, available on Apple and Android App stores.
grongloh@sph.com.sg