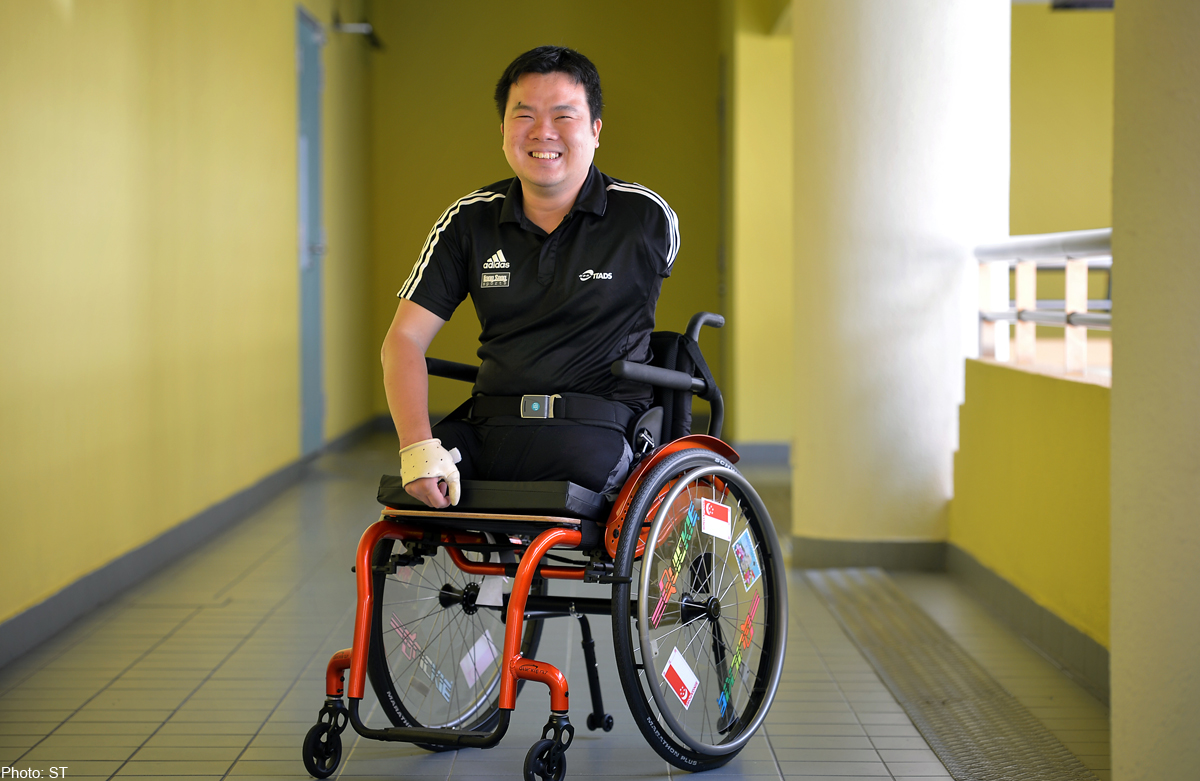 SINGAPORE - Never give up hope and on life.
That was navy serviceman Jason Chee's message to friends in a Facebook post he made on Wednesday afternoon.
In his post, Mr Chee - who lost both his legs, left arm and three fingers on his right hand in a naval ship accident in 2012 - posted a three-minute video of himself swimming a lap across a pool.
The Straits Times reported that Mr Chee began pool-based physiotherapy last September, nine months after the incident.
His Facebook post had garnered more than 60 comments, 300 likes and 1,000 shares by 5pm yesterday.
Mr Chee also wrote: "Be yourself to do things successfully and confidently!
"Trust yourself and tell your heart that you can do it without fail!"
Mr Chee uploaded a shorter 45-second video shortly after the first one, of him climbing out of the pool, using just one hand.
Many Facebook users were touched by his posts.
One impressed Facebook user, Sarah Chandran, said Mr Chee is a role model to many.
Another user, Robert Lim, said: "Jason, you're an inspiration to all Singaporeans!"
Mr Chee returned to work in June, about 18 months after the accident.
He has kept himself active by playing table tennis, even clinching a bronze medal at the 7th ASEAN Para Games, which took place in Myanmar in January.
tanjeets@sph.com.sg

Get MyPaper for more stories.