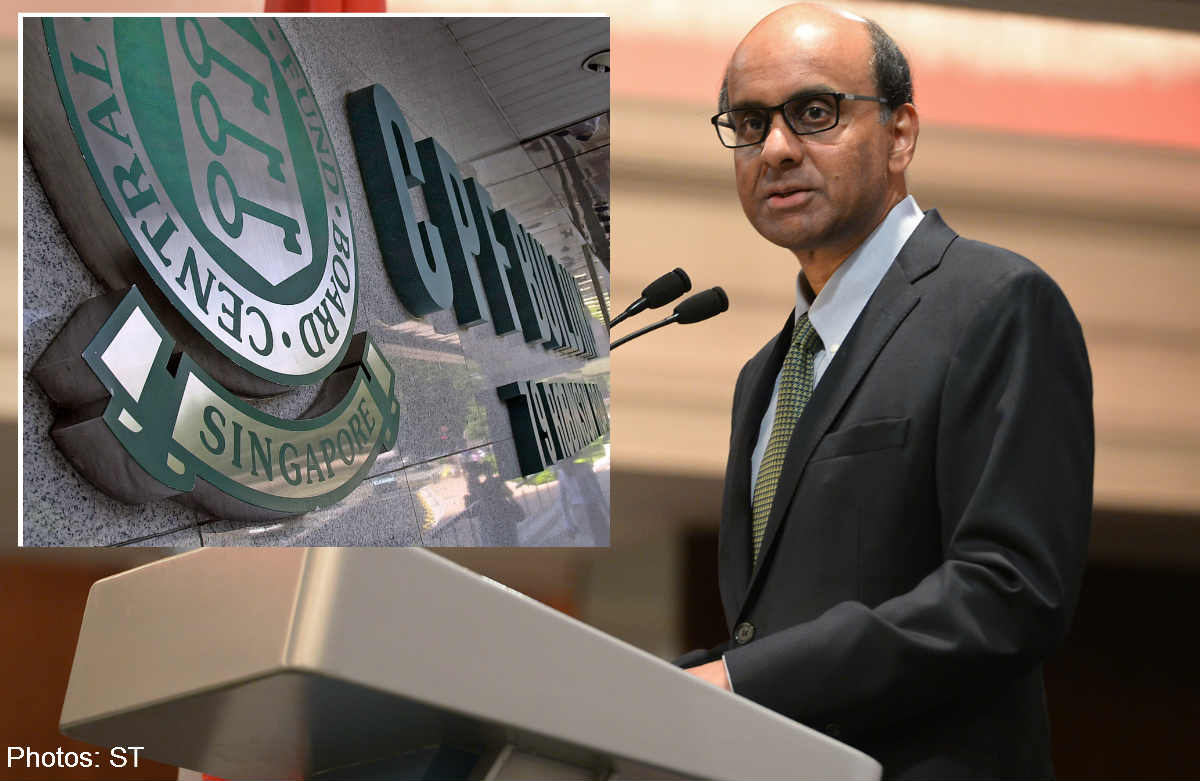 THE Central Provident Fund (CPF) scheme prepares Singaporeans well for the future by providing guaranteed, fair returns on their retirement savings and shielding them from risk as few other pension funds do today, Deputy Prime Minister Tharman Shanmugaratnam made clear yesterday in a strong defence of the fund's performance to date.
And as the Government moves to enhance it, "we must retain its basic strengths and avoid the huge problems seen elsewhere", he added, referring to pension systems that are going bankrupt or passing risk back to pensioners.
Mr Tharman, who is also Finance Minister, also revealed how the Government shielded CPF members from financial risk by pooling CPF monies with its other assets to be managed by GIC.
In eight out of 20 years, GIC's returns were lower than the rate promised to CPF members, but the Government absorbed the losses.
He was responding to questions from four MPs who asked about CPF returns, reflecting public concerns about retirement adequacy in the face of rising costs.
Mr Tharman explained that the basic principle has been to peg CPF interest rates to "returns on investments of comparable risk and duration in the market".
But on top of that, the Government promises to pay a minimum interest. For those with smaller balances, there is a guaranteed interest of at least 3.5 per cent on the Ordinary Account, and 5 per cent on the Special, Medisave and Retirement accounts. That applies to the first $60,000 in the combined accounts.
The Government also provides subsidies to low- and middle-income CPF members through the yearly Budget, such as through Workfare payments and housing grants.
Said Mr Tharman: "While the CPF doesn't provide the highest returns, it provides one of the safest in the world. And these are fair returns."
Turning to how the funds are invested, he said that CPF funds are used to buy special bonds that offer a guaranteed payout.
The money that is invested in these bonds is then deposited with the Monetary Authority of Singapore, and managed by fund manager GIC, as part of a larger pool of the Government's funds.
"This allows the GIC to invest for the long term, including investing in riskier assets such as equities, real estate and private equity," said Mr Tharman.
He noted that if CPF funds were held separately as a standalone fund, the GIC would have to manage it more "conservatively" to avoid the risk of failing to meet its interest obligations. Unlike some other retirement savings schemes, the CPF scheme is also "sustainable", he said, noting the "looming pension crisis" in most advanced countries.
The eventual payouts of Singapore's CPF system are funded by the contributions made by a worker and his employer into his CPF account. Unlike other retirement savings schemes, the CPF scheme also offers flexibility for members to withdraw savings for home purchases and for their children's education, said Mr Tharman.
Manpower Minister Tan Chuan-Jin also fielded questions from MPs on the CPF Minimum Sum, dispelling several misconceptions that have been at the centre of controversy of late.
In a Facebook post last night, Prime Minister Lee Hsien Loong urged people to watch both speeches. The thrust of Mr Tharman's speech was that "our CPF monies are safe and earning good returns", while Mr Tan explained how the Minimum Sum gives people a steady stream of income in retirement.
"Our CPF system is sound, and has helped Singaporeans save for their old age. Many countries want to learn from us. But we are not resting on our laurels.
We are improving our system to give all Singaporeans peace of mind in their silver years," PM Lee wrote.
yuenc@sph.com.sg

Get a copy of The Straits Times or go to straitstimes.com for more stories.