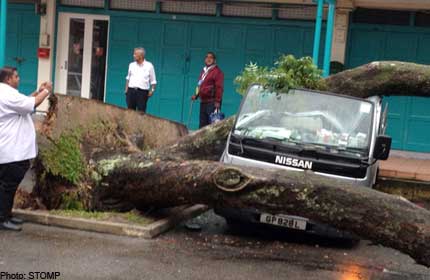 SINGAPORE - A tree fell on Tuesday at around 6am, after heavy rain on Monday night, smashing three vehicles parked near Jalan Benaan Kapal.
The tree, which was more than 20 years old, damaged a lorry, a car, a van and a street light, reported Lianhe Wanbao.
Get The New Paper for more stories.