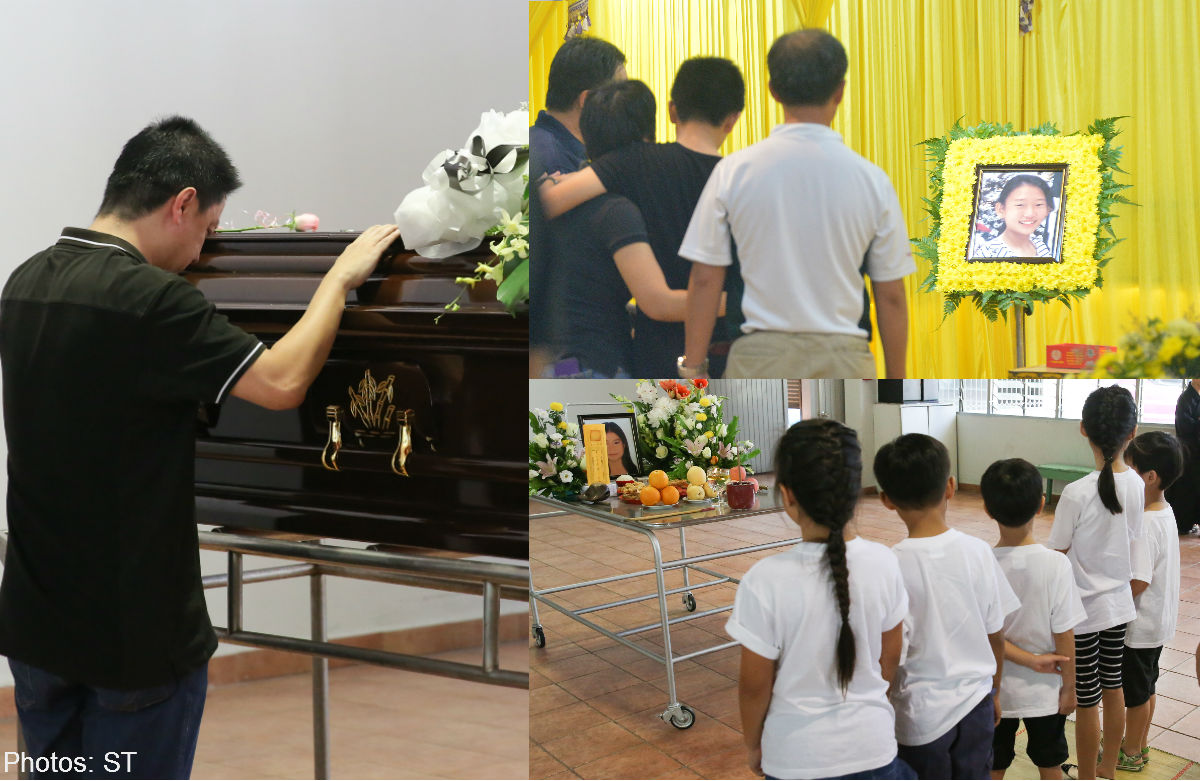 Family and friends have said their last goodbyes to Rachel Ho and Peony Wee, two 12-year-old pupils who died on Mount Kinabalu last Friday.
On Thursday morning, relatives and friends gathered at Rachel's home to pay their last respects.
Her father, Mr James Ho, was seen sobbing as he touched the coffin.
According to Channel NewsAsia, Rachel's body will be taken to Tse Tho Aum Temple to be cremated.
Rachel's schoolmate Peony Wee, whose body was one of the first two recovered from Mount Kinabalu, was also given a final send-off on Thursday.
Today reported that about 100 people attended the funeral service. Her elder brother held her photo at the procession.
Peony's body was then cremated at Kong Meng San Phor Kark See Monastery.