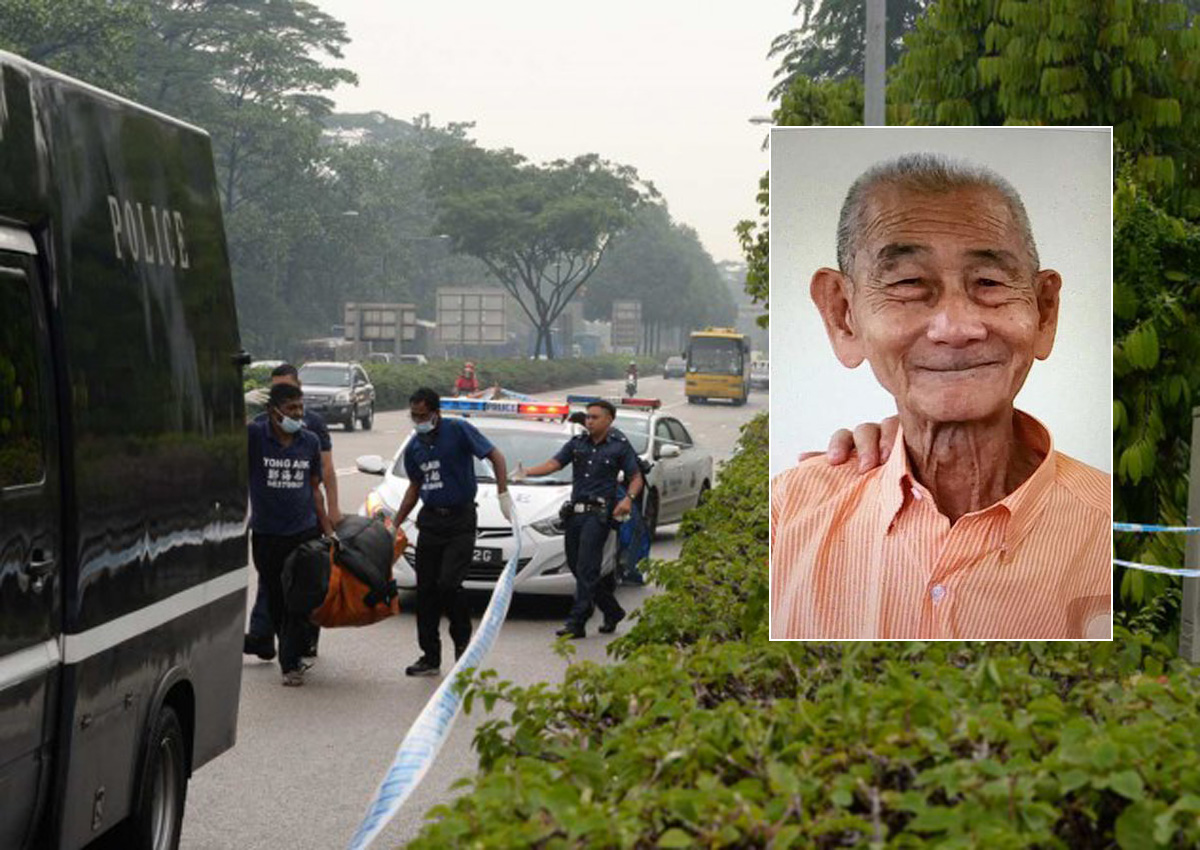 For 12 days, the family fanned out across Singapore, frantically searching for a 77-year-old man.
The outcome, said Mr Ow Lew Bin's daughter-in-law, Madam Mabel Yeo, "was the worst".
The elderly man had left his 13th-floor flat to bet on 4D and possibly have a few beers on June 5 last year.
It was part of his routine but when he was still not back by nightfall, his wife informed her son, who made a police report the following day.
It was only 12 days later, on June 17, that Mr Ow was found - dead in a drain beside an expressway.
His body was so badly decomposed that pathologists could not determine the cause of death.
Yesterday, State Coroner Marvin Bay said in his findings that Mr Ow's death was a tragic misadventure and ruled out foul play.
But Mr Ow's family remain puzzled as to how he ended up dead in a drain next to the Bukit Timah Expressway (BKE), about 2km from his Marsiling Crescent home.
Madam Yeo, 45, told The New Paper: "My mother-in-law cannot accept that he went there himself.
"He could have been looking for a quiet place to drink, but he would've gone to a park.
"It's unusual that he ended up in an area so far from home."
At 1.35pm on June 5, Mr Ow told his wife he was going to Woodlands Centre Road to buy 4D.
Madam Yeo said he often went for evening walks on his own. It had been his habit for more than 20 years.
His disappearance sparked the start of a stressful search by his family.
Over the next 11 days, they printed over 300 posters appealing for information about the elderly man and pasted them at various locations in Marsiling and Woodlands.
They spent about four to five hours each day looking for Mr Ow, said Madam Yeo, a housewife.
"In the day, I would take my three young daughters and walk around Woodlands, asking people if they'd seen my father-in-law."
She added that her husband would join them after work even though she insisted he concentrate on his work.
"My brothers-in-law also went about pasting posters and asking for help. They were so tired that they would just fall asleep whenever they sat down to rest," she said.
She thanked members of the public who had helped search for Mr Ow.
POSTERS
"One day, some Residents' Committee members spotted us pasting the posters and we thought they would scold us," said Madam Yeo. "Instead, they offered to help spread the word via their website.
"It's touching that many came forward to help us. We really appreciate it."
Their search even took them to Bedok after someone told them Mr Ow was spotted there.
Madam Yeo said the family also considered searching for him in Johor Baru.
"It's only after this (search) that we realised Singapore is actually not that small. It took so much effort just to find one person."
On June 17, a worker who was cutting grass discovered Mr Ow's body in the 1m-deep drain beside the BKE in the direction of the Woodlands Checkpoint.
The news hit the family hard, especially Mr Ow's wife, said Madam Yeo.
Her husband coped by busying himself with removing the homemade notices they had pasted all over Marsiling.
"During the 12 days, we feared he may have got lost, fallen or kidnapped. But we always thought he was alive," she said, choking up.
"This outcome... was the worst."
She described Mr Ow, who has five sons and eight grandchildren, as soft-spoken and easy-going.
Today, the family is recovering from the news and is trying to move on, she said.
"We've accepted the fact he's gone. We will miss him."
rloh@sph.com.sg

This article was first published on January 7, 2016.
Get The New Paper for more stories.