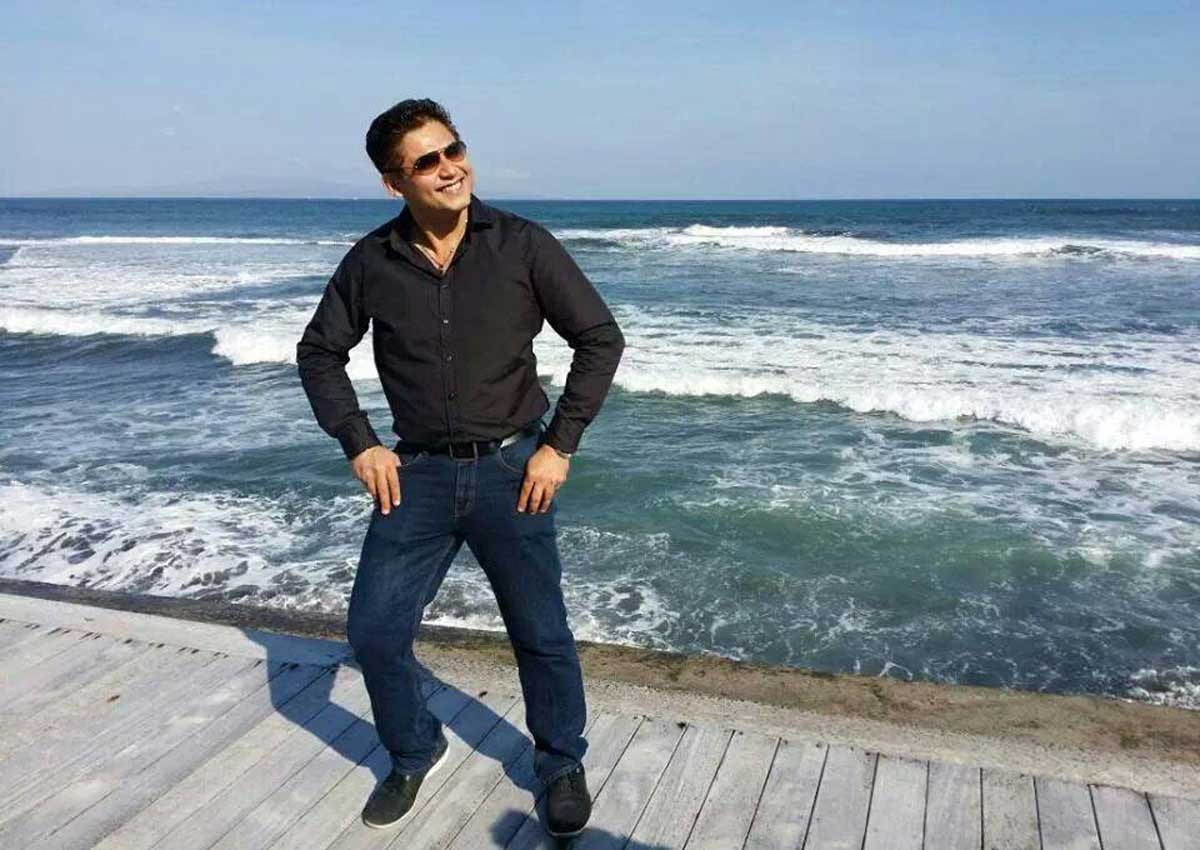 One of his closest friends invited him to a trip up Mount Tahan in Pahang, Malaysia, late last year.
But Mr Mohamed Rafee Kamal Batcha, 43, turned it down after he found out that the expedition up Peninsular Malaysia's highest peak involved some river crossings.
The self-employed man said that a river crossing is where trekkers wade across a river with safety ropes.
Mr Rafee told The New Paper yesterday: "I searched the Internet and felt that the river crossings did not seem safe.
"I'm also not a good swimmer, so I decided to back out."
His friend, former journalist Mohamed Nawaz Maricar, also 43, left Singapore last week and on Saturday, started the five-day trek up the 2,187m-high mountain with 24 others.
Sadly, the director of corporate training company Spoke & Hub did not survive the expedition.
While attempting to cross Kuala Luis river - about 300m from the base of Mount Tahan - at around 5pm that day, Mr Nawaz was swept away by a column of water.
According to a report by Malaysian portal New Straits Times Online, the Singaporean had drowned.
His body was found more than two hours later, some 5km from the spot he was last seen.
Mr Rafee said he was at a religious event at Abdul Aleem Siddique Mosque in Telok Kurau on Sunday evening when he found out about the tragedy.
He said: "I called our mutual friend after receiving a message from him on my phone. My body shook when he told me that Nawaz had died.
"I can't believe my friend is gone."
Mr Rafee said he had known Mr Nawaz since they were 15 years old as they used to attend Islamic knowledge classes together. 
He said: "We remained close since then. He was a kind-hearted and cheerful man. He will be dearly missed."
Mr Rafee said Mr Nawaz was a loving husband and a devoted father to three boys, aged between 10 and 12.
He said: "He was very adventurous and loved travelling by himself to exotic places like Cambodia, spots that are off the beaten track.
"Last year, we also talked about trekking up Mount Kinabalu together. Both of us agreed that we wanted to conquer the Everest base camp by the time we turn 50.
"I think this trip up Mount Tahan was his first trek up a mountain. And sadly, he was killed doing the very activity that I didn't want to do."
TRAVELLED
Mr Rafee said Mr Nawaz travelled to Kuala Lumpur with his wife and sons last week.
While his loved ones stayed with a family friend, known only as Mr Hassan, Mr Nawaz made his way to Pahang for the trek.
Mr Rafee told TNP: "After finding out about the tragedy, Mr Hassan immediately drove to Pahang with Nawaz's wife and eldest son.
"I was told that Nawaz's body will reach Singapore this morning."
When contacted, Mr Nawaz's other friends said that they were shocked when they found out about his death.
Writer Alfred Siew, 41, said: "I remember him for his smile. He was always very enthusiastic and optimistic, always very happy and jovial."
An e-commerce consultant, who declined to be named, said Mr Nawaz was full of energy and had lots of ideas.
The 42-year-old man said: "I feel very sad.
"Both Nawaz and I were born in 1973, with families and young children.
"I can feel how this is a sad time for his family. He will be sorely missed."
Responding to queries from TNP, the Ministry of Foreign Affairs said that Singapore's High Commission in Kuala Lumpur was informed of Mr Nawaz's death on Sunday.
Its spokesman said: "We contacted the next-of-kin immediately. Our High Commission is in touch with its Malaysian counterparts and is providing consular assistance to the next-of-kin.
"We extend our heartfelt condolences to the bereaved family."
tnp@sph.com.sg

This article was first published on February 9, 2016.
Get The New Paper for more stories.