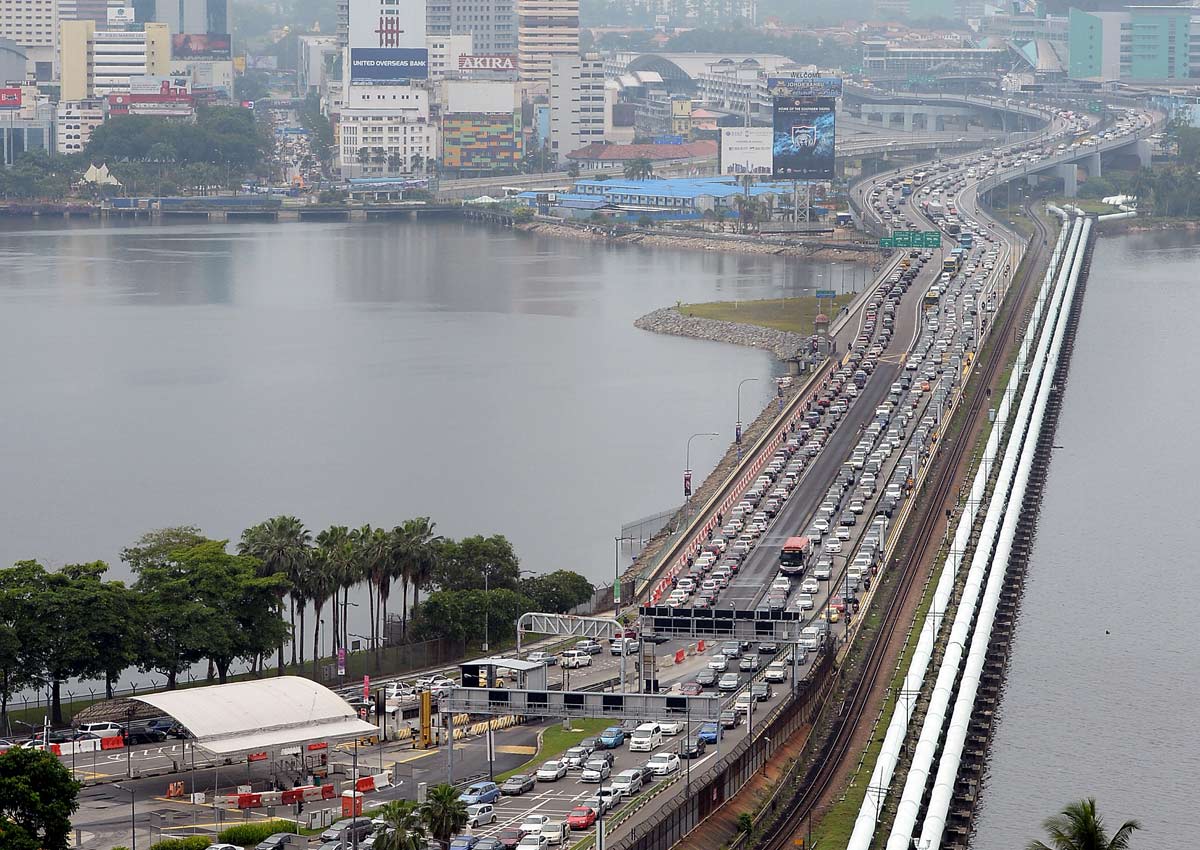 A third of Malaysians heading into Singapore are business travellers such as IT consultant William Ng, 30, who visits about once a month.
Most of the time, he is in and out the same day or overnight.
Even so, he expects these trips to become scarcer.
Read Also: Ringgit continues slide, hits new one-year low against Singdollar
"It is a very competitive market in Singapore. It is not something we can count on. Once these projects come to an end, business in Singapore will dwindle," he said.
Mr Ng is not alone as the proportion of those flying to Singapore from Kuala Lumpur for work has been shrinking.
According to the Singapore Tourism Board, business travellers made up 37 per cent of all Malaysian arrivals in 2011, but the figure dropped to 33 per cent last year.
The weakening ringgit against the Singapore dollar has seen fewer Malaysians visiting the island, but more Singaporeans are heading north.
Among Malaysians travelling to Singapore, it is those visiting friends or relatives who have been the least impacted by the widening exchange rate.
From just 17 per cent of arrivals in 2010, the proportion grew to 26 per cent last year.
Read Also: Weaker Malaysian ringgit hurts Singapore
Holidaymakers who did not have loved ones in Singapore have dwindled from 24 per cent to 16 per cent in the same period.
According to aviation consultancy Endau Analytics founder Shukor Yusof, "volume has remained healthy with more Singaporeans coming to Kuala Lumpur thanks to the weaker ringgit, even though some Malaysians are taking cheaper ground transport instead of flying to get to the island".
shannont@sph.com.sg

This article was first published on December 12, 2016.
Get a copy of The Straits Times or go to straitstimes.com for more stories.