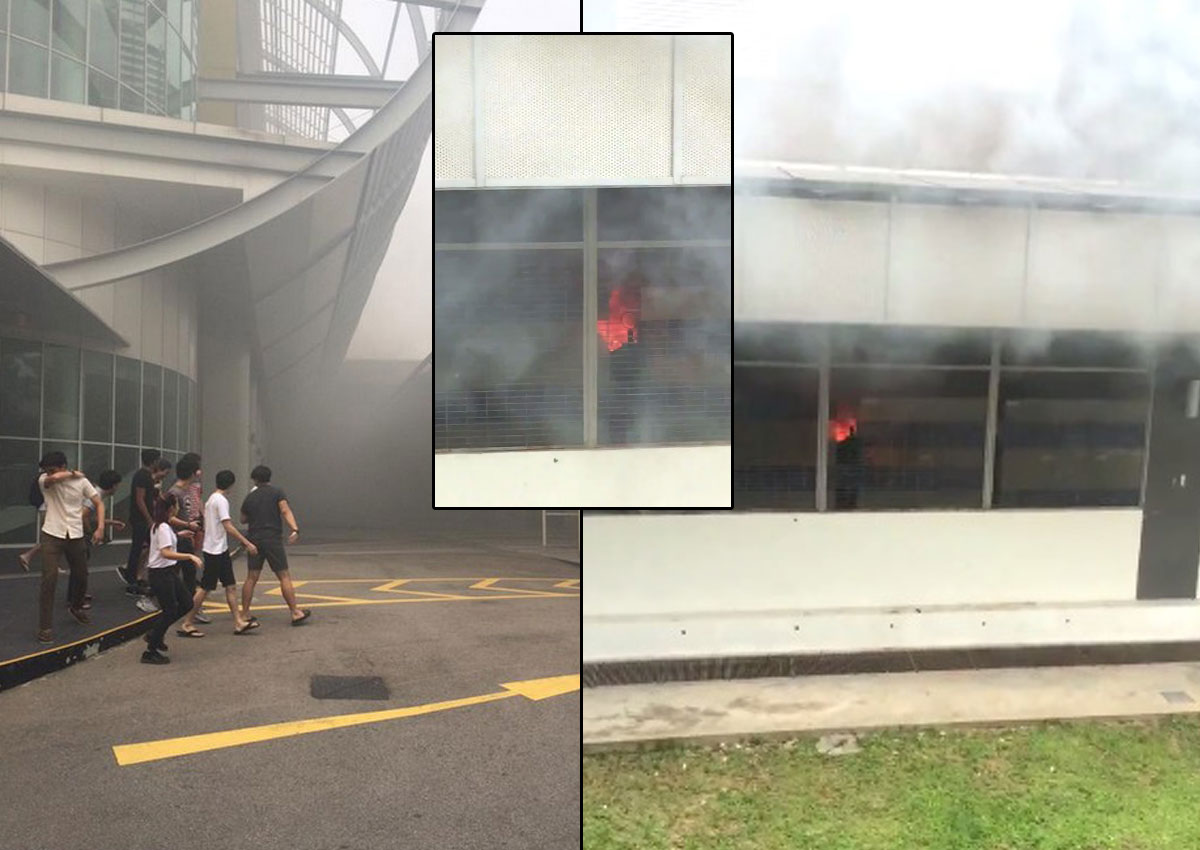 SINGAPORE - A fire broke out at Singapore Polytechnic (SP) at about 10.30am on Tuesday.
According to a spokesperson from the Singapore Civil Defence Force (SCDF), the fire involved a solar car model.
In a Facebook post, SP said that the fire broke out at Block T11C, and students and staff in the area were evacuated.
According to Channel NewsAsia, some of the evacuated students had been in the midst of an exam.
The fire was extinguished by SP's emergency response team prior to SCDF's arrival.
The SCDF dispatched two fire engines, two fire bikes and three ambulances to the scene, and conveyed three security officers to National University Hospital for smoke inhalation.
The cause of the fire is still under investigation, SCDF said.
"The health and well-bring of our staff and students are of top priority. SP is providing them with the necessary care and support during this period," SP wrote on Facebook.
The tertiary institution added that upcoming classes and exams were unaffected by the incident, and will be proceeding as usual.
This is not the first case of fire at SP. In Jul 2013, one woman was sent to hospital with burns after a fire broke out at one of the polytechnic's food courts.
seanyap@sph.com.sg