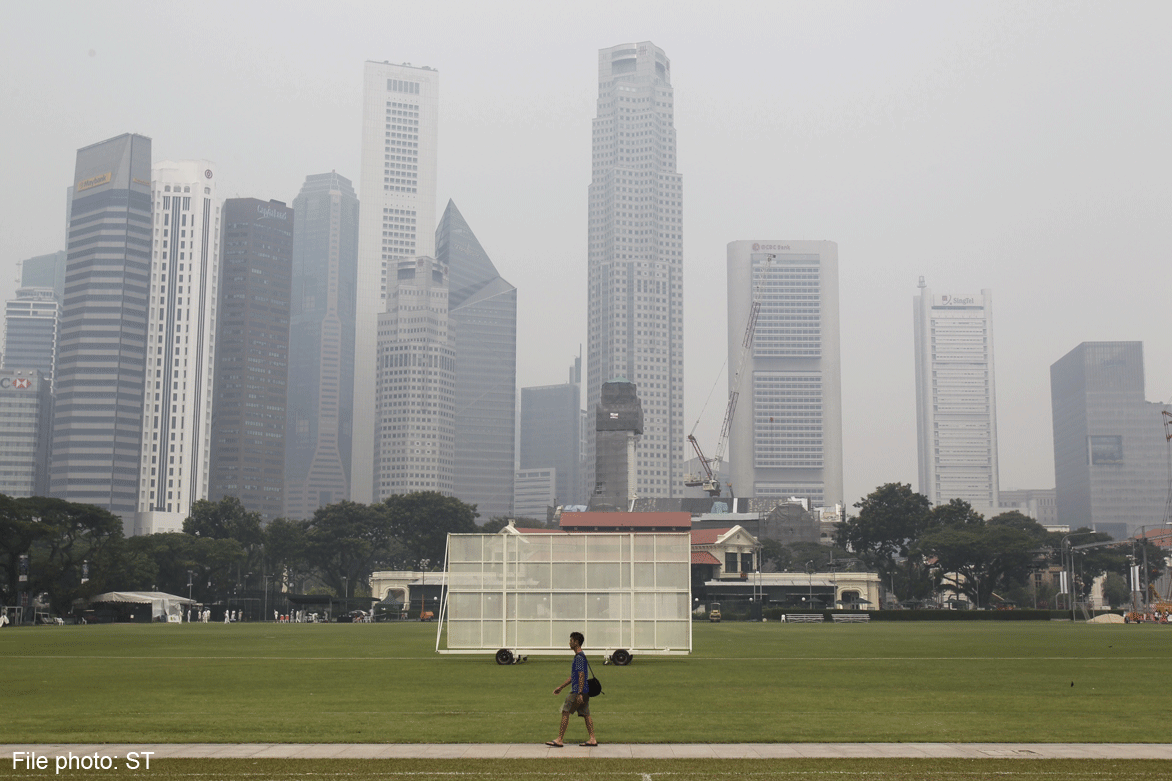 IF A new Bill to fight transboundary haze here is passed, errant firms can be fined up to $2 million, nearly seven times what was originally suggested.
It has also widened its net to target not only companies or entities that cause haze in Singapore by having fires on their land, but also those engaged by the firms to start fires.
Introduced in Parliament yesterday, the Transboundary Haze Pollution Bill was toughened after public feedback.
Those who commented on the draft Bill earlier this year said that the criminal penalties - previously a fine of up to $300,000 - were too low. They also wanted the duration of the haze to be taken into account.
Other changes to the draft Bill include requiring firms to prove that fires on their land are beyond their control and knowledge; and having the authority to prevent individuals from leaving Singapore if they have been served notice.
Singapore has been periodically blanketed by unhealthy haze in past years, caused by illegal clearing of land by burning in Indonesia to grow crops.
After the country experienced its worst haze in history last year, the Government proposed the Bill as a way to deter errant firms both abroad and here more strongly.
The new fines would mean that the longer the haze affects Singapore, the higher the penalty on the guilty parties.
They can be fined up to $100,000 for each day of haze, up to a maximum of $2 million for each unbroken stretch. This is as long as haze lingers here for 24 hours or more continuously, at a stipulated air-quality level yet to be decided by the authorities.
If a company ignores requests to prevent or control haze, it can be fined an additional $50,000 for each day it failed to take action. But first, satellite images, meteorological data and maps must show that the fires are on land owned or occupied by this company, and that the wind is blowing smoke from them towards Singapore. Those affected by haze can also bring civil suits against the culprits.
The Bill has raised some questions over how it would be enforced. If passed, it could take effect by October or November.
Last Friday, Minister for the Environment and Water Resources Vivian Balakrishnan said that the amended Bill is to send "an unequivocal signal" to deter firms from causing haze.
"I want to emphasise the need for cooperation, and for sharing of information. This is the way which I hope that we will be able to make progress. This is a regional problem. This is not only a Singapore problem," he said.
So far this year, smoke from fires in Sumatra, Indonesia, has been kept away from Singapore by favourable winds.
davidee@sph.com.sg

Get a copy of The Straits Times or go to straitstimes.com for more stories.