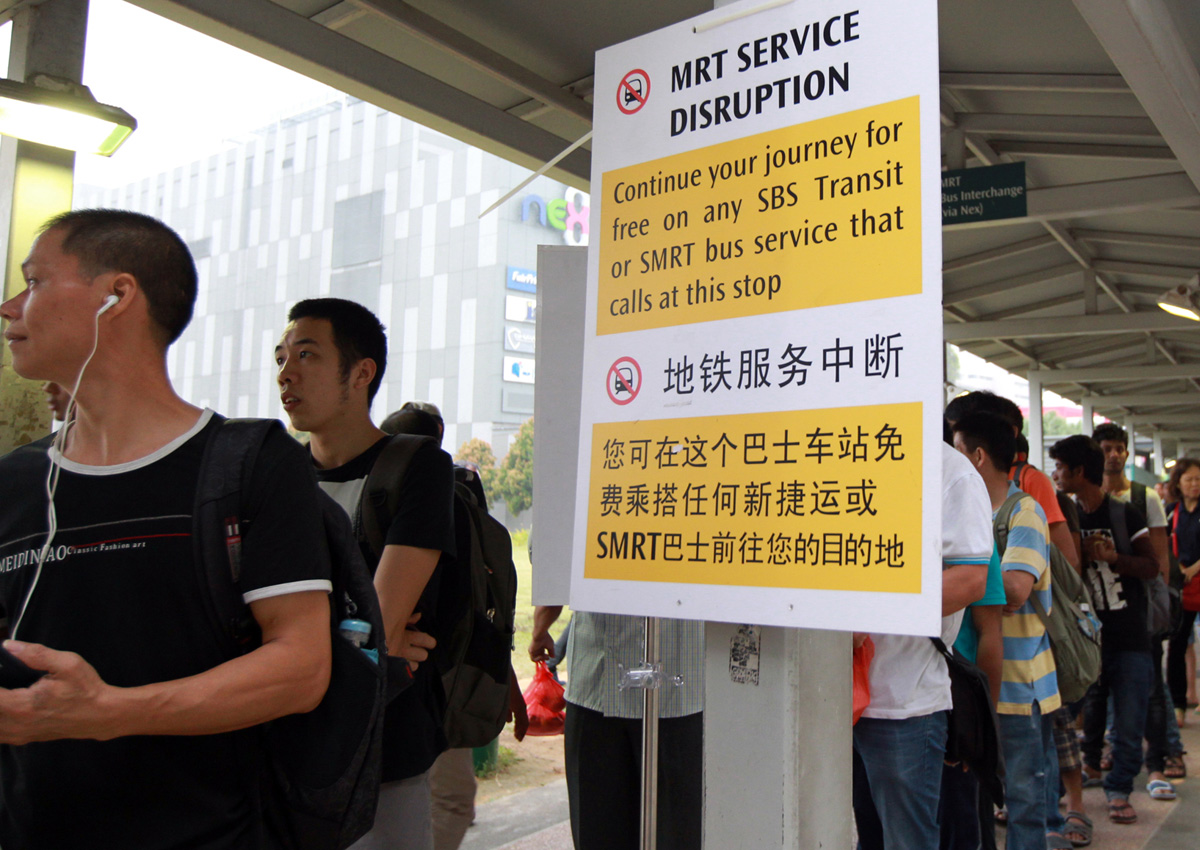 SINGAPORE - Islandwide free bus rides due to a train breakdown was offered for the first time today (Oct 26) morning when services on the North-East Line (NEL) was disrupted after a power fault.
According to statements issued by the Land Transport Authority (LTA), investigations showed that a new train being tested this morning had damaged the overhead power system installed on the ceiling of tunnels when it was being returned to a depot.
As a result, train services in both directions on NEL were disrupted. Free bus rides and shuttle services were initially provided at designated bus stops along the train line.
NEL services in both directions were restored at 7.20am, but at reduced frequency.
The operator, SBS Transit tweeted at 8.11am that free bus services "are available islandwide".
LTA said in a statement that free bus boarding was "extended island wide in light of today's O and A level examinations to help students get to school".
The free bus boarding extended to bus services operated by the other rail operator in Singapore, SMRT, LTA said. It said that the rail operators and LTA made the joint decision to extend free bus services.
The authorities had said earlier this month that free bus rides would be extended to all buses at all bus stops in the event that two or more MRT lines are down.
Normal services on the NEL resumed at 9.30am, LTA said in a statement, and the free bus rides were ended "with reduced crowds at stations".
sinsh@sph.com.sg
See also: Power fault disrupts MRT North-East Line, free buses extended islandwide