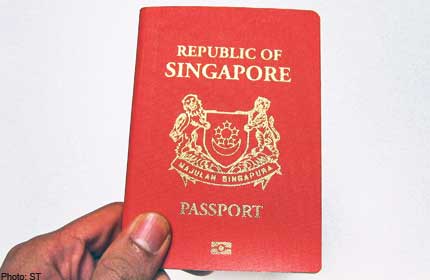 FORUM
SINGAPORE - We refer to the letters ("Can't fix error in passport" by Mr Jairam Amrith, July 31; and "Hassle to have 'Mrs' in passport" by Mrs Roshni Asha Wijeyekoon, Aug 6).
The passport is a travel document that facilitates the movement of people across countries.
It is required by law that a person's Singapore passport should bear the same name as that in his identity card, or in the case of a child below 15 years old, the name as reflected in his birth certificate.
A person's name, once registered with the Immigration and Checkpoints Authority and shown on his identity card, would be deemed official.
Changing one's official name on the identity card is a serious matter as the card is an important document used for identification purposes.
Hence, any application to change the official name will require the necessary supporting documents, such as a deed poll or marriage certificate.
Thereafter, the applicant is required to apply for a replacement identity card and passport, to reflect the amended name. Replacement fees for both the identity card and passport are applicable.
For more information, visit our website at www.ica.gov.sg. Mr Amrith and Mrs Roshni can also contact us at ICA_Feedback@ica.gov.sg
 -Vincent Ng

Get a copy of The Straits Times or go to straitstimes.com for more stories.