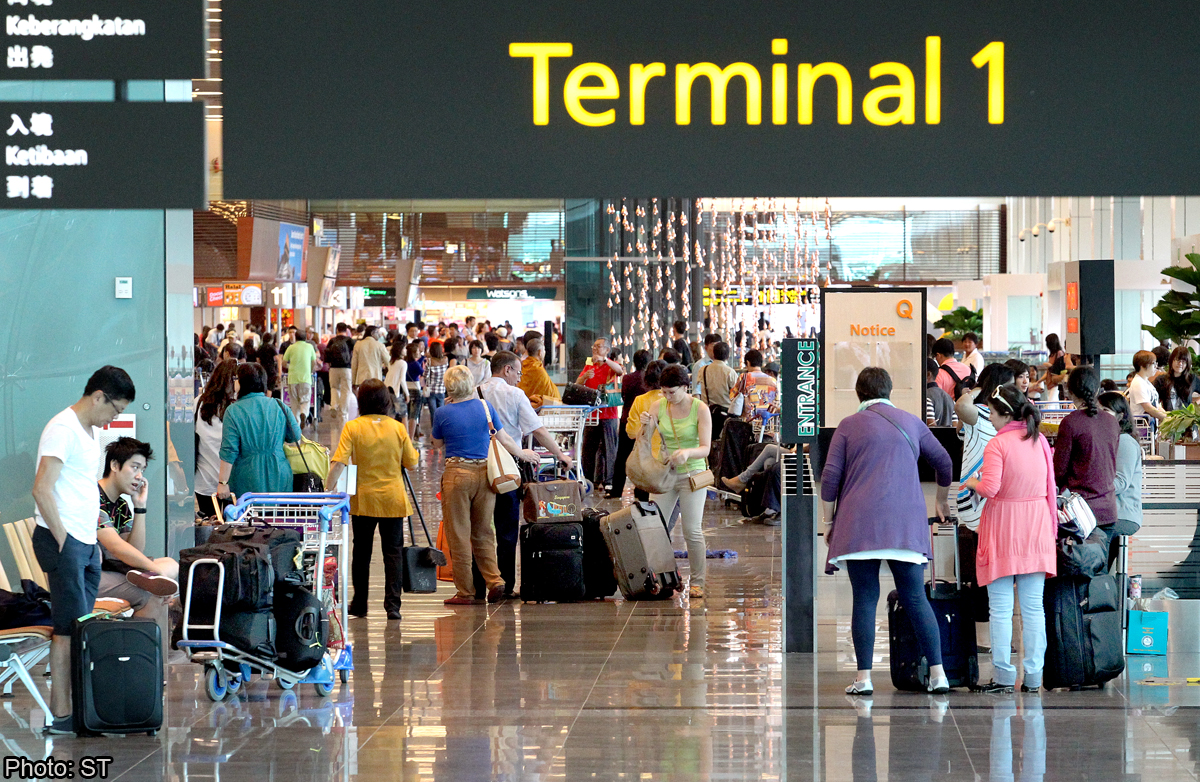 THERE has been a 738 per cent surge in bookings for flights leaving Singapore on Aug 7 this year, compared to bookings last year.
The leap in travel plans happened within 48 hours of the public holiday announcement on Saturday, said Skyscanner - an online platform which monitors the booking of flights and finds the cheapest options - in response to queries from The New Paper.
This, despite Speaker of Parliament Halimah Yacob encouraging Singaporeans on Sunday to stay home to celebrate the jubilee.
People are also leaving slightly earlier.
For Aug 6, the number of bookings saw a 666 per cent spike compared to last year, revealed Skyscanner's Pamela Knaggs.
Despite the spike, Ms Knaggs said it is "not surprised as (its) historical data shows that people typically make use of long weekends to travel".
The extra public holiday on Aug 7 - which turned the three-day weekend into a four-day one - was given to the public in celebration of the country's jubilee year.
Which destinations are residents off to? Ms Knaggs said: "As of Monday, Bangkok holds the highest number of bookings for Aug 7.
"The rest are Hong Kong, Seoul, Taipei, Penang and London."
TripZilla Travel, an online travel deals platform, has already seen a number of inquiries stream in since the announcement.
A spokesman for the company said: "We do expect an increase in demand for travel that long weekend, particularly for families."
Said TripZilla.com chief executive Winnie Tan: "With the Travel Revolution travel fair coming up next week, travel agencies will be pushing their SG50 weekend promotions.
"The SEA Games may keep many Singaporeans from travelling during the June holidays and that's why we expect people to travel during the Aug 7 long weekend."
A spokesman for travel agency SA Tours said they, too, have had a number of inquiries about deals during the long weekend.
The travel agency revealed that families are "more interested in nearby destinations like Hong Kong and Thailand, but some are asking about Taiwan, Japan and Korea as well".
Eva Wu, marketing and communications manager at SA Tours, said: "We haven't come up with concrete plans for promotions, but judging from the response and fervour, we're definitely looking into planning something special for that weekend."

Get MyPaper for more stories.