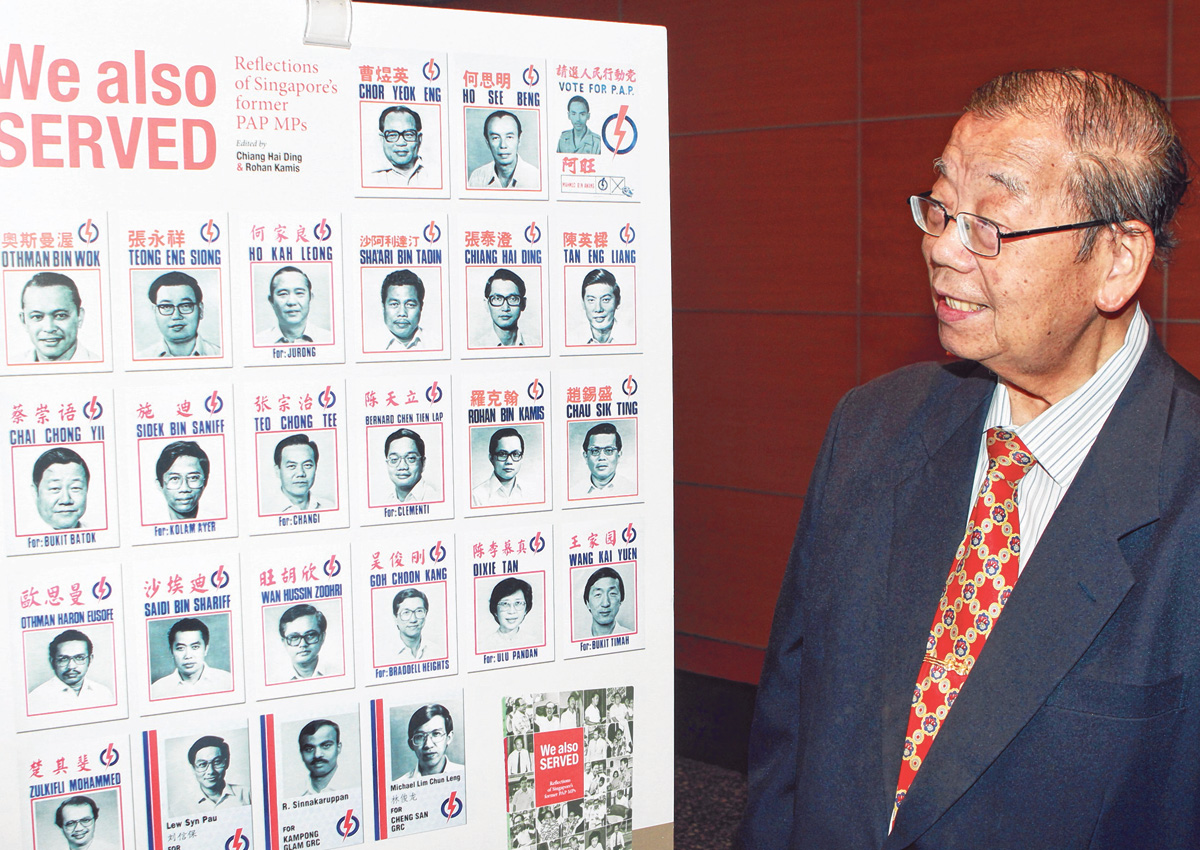 Former People's Action Party (PAP) MP Teong Eng Siong, who rose from a coffee shop boy to own coffee shops, died on Wednesday after being ill for the past year and a half. He was 81.
He leaves his wife, Madam Ling Chwee Moey, 77, three daughters, a son, and 15 grandchildren.
Eldest daughter Kathleen Teong, 50, said her father was still active - going out for meals with friends till a month ago and serving as chairman of timber company KTS (Singapore), which he set up with partners from Sarawak in the early 1970s.
"He passed away peacefully in his Carpmael Road home on Wednesday morning," added Ms Teong, a senior human resource executive at MediaCorp.
Said second daughter Teong Hui Hwang, a 49-year-old doctor: "In my eyes, my dad was a great father, husband and brother to his community."
Mr Teong was MP for Sembawang from 1963 to 1980, when he retired from politics and went full-time into business. He was at the PAP's 60th anniversary celebration at Victoria Concert Hall on Nov 7 last year as one of the pioneer generation of PAP MPs and ministers.
At the event, they were given a standing ovation by party members for their past contributions.
He came to Singapore from his native home in Fuzhou in Fujian province, China, when he was 14 to work as a coffee shop assistant at his uncle's shop in Lavender Street after his father died, aged 39.
He attended night classes after work and was barely 20 years old when he was elected president of the now-defunct Coffeeshop Employees' Union. In 1960, he became a section leader of the Works Brigade set up by the PAP to provide work for jobless youth.
In interviews he gave to authors of Men In White, the 2009 book of untold stories about the PAP, he recounted how he snatched victory from his rival Chen Poh Cheng, the wife of prominent leftist trade unionist Fong Swee Suan, by only 154 votes in Sembawang in the 1963 General Election.
The past three days saw many other former MPs attending his wake at Cherish Hall of Mount Vernon Sanctuary to pay their respects.
His funeral will be held tomorrow from 2.45pm, when his cortege leaves for Mandai Crematorium.
wengkam@sph.com.sg

This article was first published on August 29, 2015.
Get a copy of The Straits Times or go to straitstimes.com for more stories.