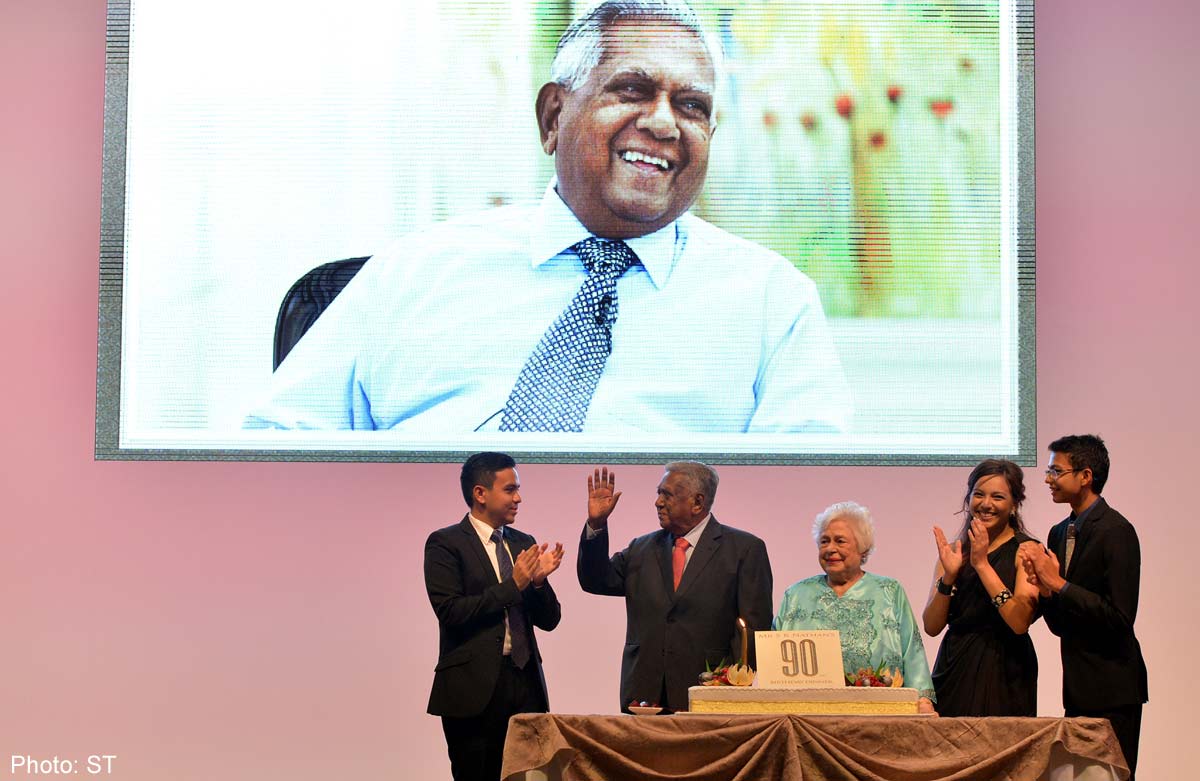 SINGAPORE - Tamil Murasu, the Tamil-language daily of Singapore Press Holdings (SPH), launched the Tamil-language version of former President S R Nathan's memoirs "An Unexpected Journey: Path to the Presidency" this morning at the Sri Srinivasa Perumal Temple.
The translation for the book, based on the English-language version first launched in September 2011, was done as a private commission by Mr A Palaniappan, Head Specialist (Languages) (English/Tamil) at the Language Services Department, Parliament of Singapore. He spent a year to complete the translated edition. Tamil Murasu sponsored the cost of translating and publishing the Tamil edition of the book, and is presented as a gift to the Tamil community.
The event's guest-of-honour was Mr K Shanmugam, Minister for Foreign Affairs and Minister for Law. The launch was attended by over 300 guests, including teachers, students, community leaders and well-wishers.
The 678-page book is a series of Mr S R Nathan's personal recollections of events in Singapore's history. He talks about his difficult childhood; his experiences of the Japanese Occupation during World War 2; his personal observations of Singapore's relationship with Malaysia and discusses his experiences as an international diplomat. Mr S R Nathan also shared frankly about his time as President of Singapore and how he envisions Singapore growing and developing in the years ahead.
The book is not available for sale but copies can be obtained in return for donations made to the Singapore Indian Development Association (SINDA). The book will also be given free to Tamil students at Tamil Murasu events and functions.