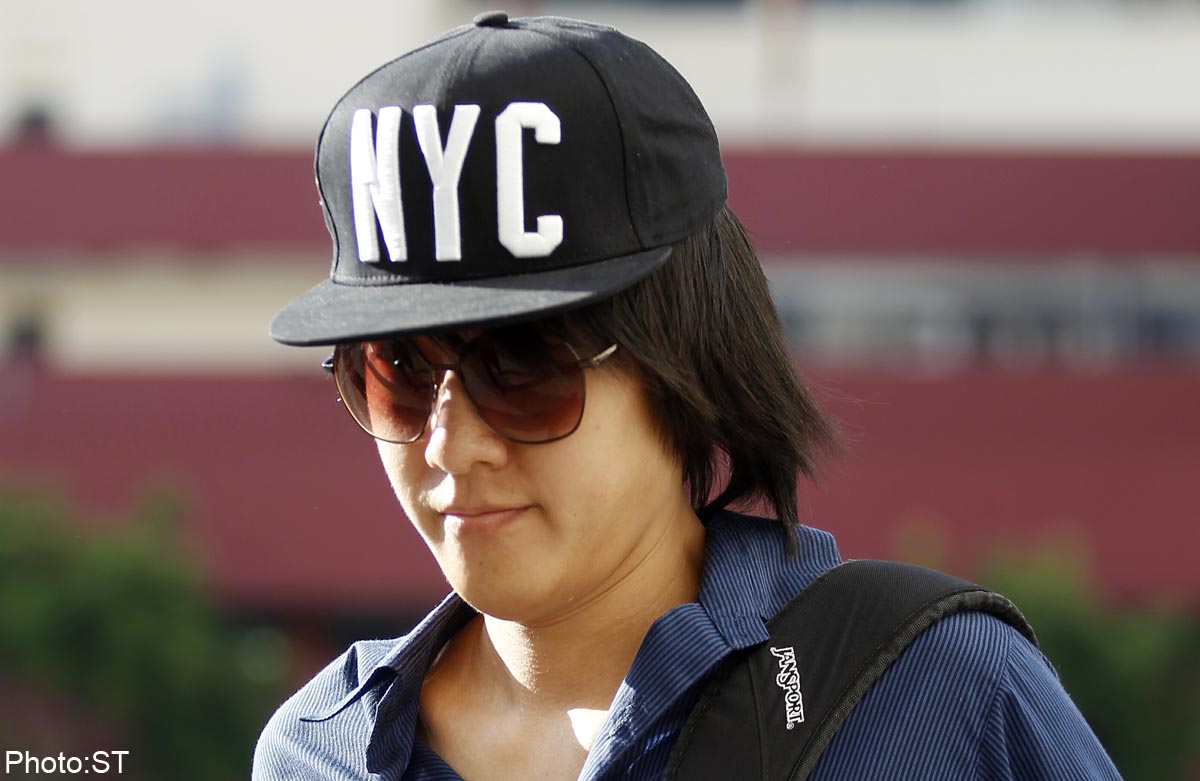 SINGAPORE - Former Straits Times journalist Eisen Teo Guan Kuan was 27 and recently married when he pursued a 15-year-old student and eventually had sex with her.
District Judge Hamidah Ibrahim sentenced him to 18 months' jail yesterday after hearing how he preyed on the teen's immaturity and vulnerability, and exploited their emotional relationship.
The judge also rebuked him for his audacity in having sex with the girl in his home while his wife was just metres away, baking in the kitchen.
Teo, a Singapore Press Holdings scholarship recipient with a first-class honours degree from the National University of Singapore, admitted that he had oral sex with the girl in a public toilet at Fort Canning Park in 2012.
He also admitted that he had sex with her in June that year at the Serangoon Avenue 1 flat he shared with his wife. The girl was a virgin then.
At the time, Teo worked at The Straits Times' Schools section, which puts out publications for primary and secondary schools and runs a media club.
Deputy Public Prosecutor Amanda Chong Wei-Zhen told the court yesterday that part of his job was to mentor student journalists in the media club.
The victim was 14 years old when she joined the club and met Teo in 2011. He took a special interest in her after learning from her blog that she suffered from depression, said DPP Chong.
The girl began confiding in him and they later began meeting regularly as a couple.
They communicated mainly via WhatsApp, but Teo's messages to her soon grew increasingly sexual in nature, said DPP Chong. "In his messages to the victim, the accused revealed to the victim that he was 'horny' and stated that he would like to... 'sneak into your room and do horrible things to you'," she added.
The DPP said it was clear from the WhatsApp exchanges that Teo "was explicit about his lewd desire to engage in sexual activities with the minor" and that he was "grooming the victim for more sexually adventurous acts of Bondage Discipline Sadism Masochism".
Two days after Teo convinced the girl to go "all the way" and they had sex, she tried to kill herself by slitting her forearms and swallowing Panadol pills.
The victim's elder sister and father later found several messages with sexual content from Teo and told him to stop contacting her.
A few months later, the victim told her sister that she had sex with Teo and a police report was lodged.
DPP Chong said: "The victim herself has stated that she 'feels stupid' to have gone along with the accused's sexual acts, but she did so as she was emotionally 'needy' at the material time."
The judge, who took into consideration a third charge against Teo, said he clearly took advantage of a young, immature and vulnerable person from "a position of trust and authority".
Teo, who will start his sentence on June 24, could have been jailed for up to 10 years and/or fined on each charge.

This article was first published on June 10, 2014.
Get a copy of The Straits Times or go to straitstimes.com for more stories.