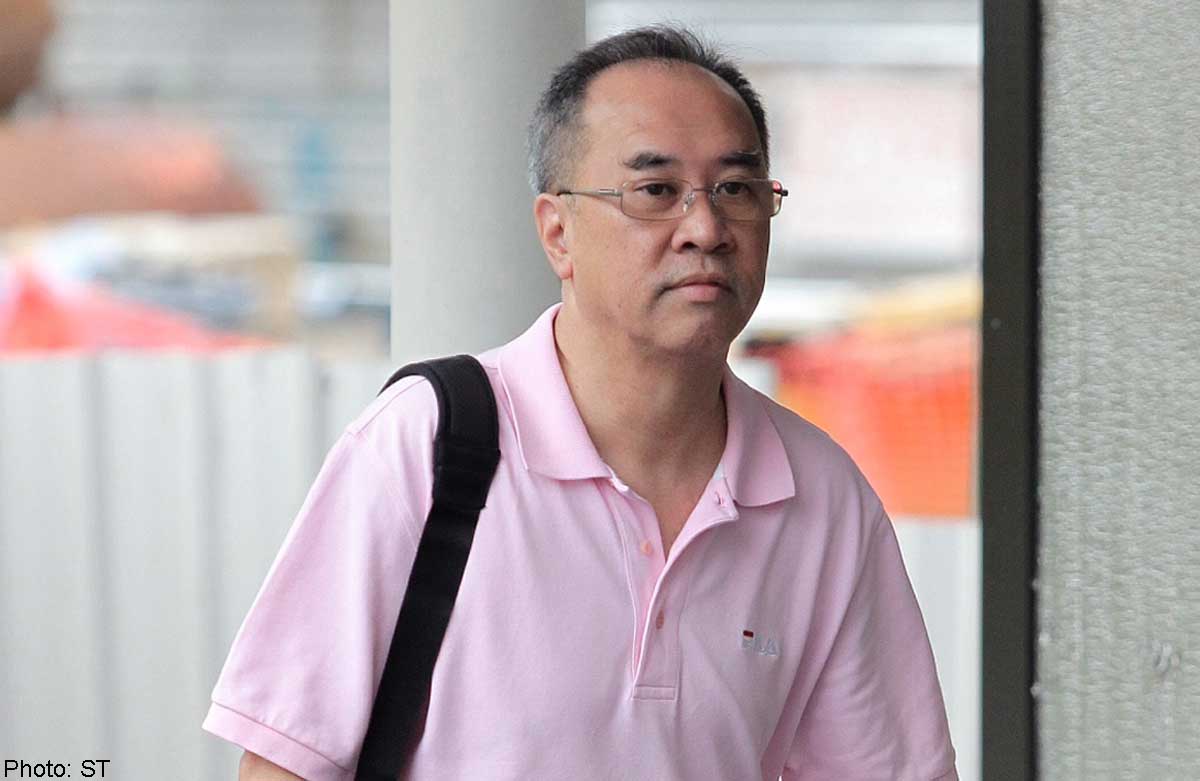 A former school principal who allegedly lied to an Education Ministry official, and an anti-graft investigator about his affair with a vendor, was yesterday charged in court with giving false information.
Steven Koh Yong Chiah, who used to helm top schools such as River Valley High School and Chinese High School, had allegedly committed the two offences more than seven years apart, according to court papers.
The 59-year-old is accused of giving false information, while he was principal of Jurong Junior College, to Education Ministry cluster superintendent Chia Ban Tin on Nov 24, 2005. At the time, Mrs Chia was looking into an anonymous complaint accusing Koh of having an affair with Madam Loke Wai Lin, 54, a vendor of the JC.
Koh apparently denied the affair then but later admitted during a graft probe by the Corrupt Practices Investigation Bureau (CPIB) in 2012 to having "sexual contact" with Madam Loke.
The father of two, however, allegedly lied in his statement to the CPIB officer on Dec 18 that year, saying that his "first sexual contact" with Madam Loke had taken place in 2006, in his Hyundai Trajet "likely in the vicinity of Tamah (sic) Merah Ferry Terminal".
Madam Loke is the director of Education Architects 21, a service provider of Jurong Junior College when Koh was heading the school.
Koh, who was the principal of River Valley High School at the time of the second offence in 2012, has denied both the charges.
Defence counsel Derek Kang yesterday asked for a pre-trial conference to write to the Attorney-General's Chambers and take instructions from his client. The case has been fixed for a pre-trial conference on Aug 26. Koh's bail of S$10,000 has been extended and his passport impounded.
Koh was principal of Jurong Junior College from 2003 until 2009, when he became principal of River Valley High School.
Dubbed one of the "super principals" when appointed cluster superintendent in 1999, Koh was, at one point in his career with the education service, overseeing 11 schools in the south zone.
The Nantah graduate began his teaching career at Catholic High School in 1981 and rose through the ranks to become principal of Kranji Secondary School.
He made the news in 1999 when he was appointed head of Hwa Chong Institution, then known as Chinese High.
When the CPIB investigations started in 2012, he was redeployed to the Ministry of Education to assist in curriculum development. A ministry spokesman said last night that Koh has been suspended.
If convicted of giving a false statement to a public servant, Koh could be jailed for up to six months and/or fined up to S$1,000. For knowingly giving false information to the CPIB, the maximum penalty is a S$10,000 fine and one year's jail.

This article was first published on July 20, 2014.
Get a copy of The Straits Times or go to straitstimes.com for more stories.