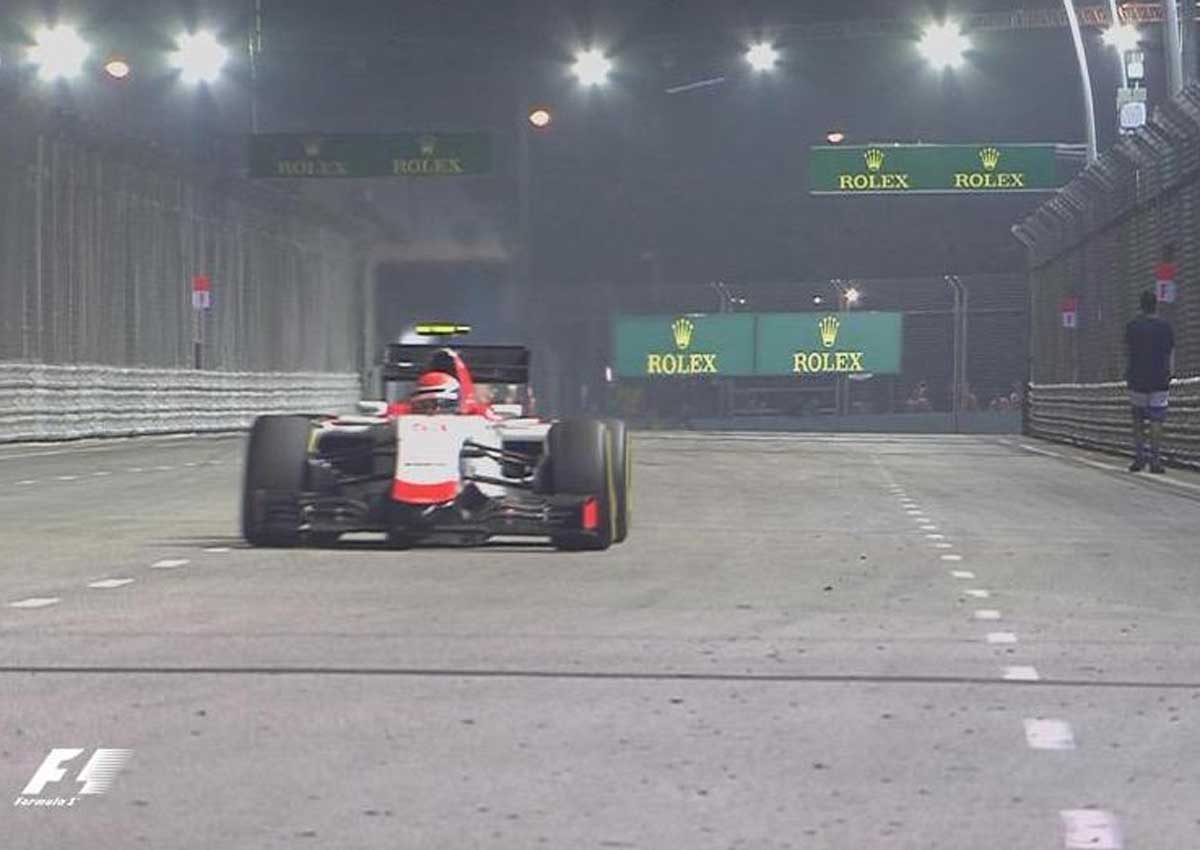 SINGAPORE- A man walking on the Singapore Grand Prix circuit brought the race to a temporary halt on Sunday.
"There's a man on the track!" yelled leader Sebastian Vettel over the team radio, as the safety car was brought out on lap 36.
Pictures on social media showed an unidentified man walking near a barrier on the narrow street circuit in downtown Singapore.
It was not immediately clear who the man was or how he got onto the circuit. The race resumed when the safety car was withdrawn four laps later.