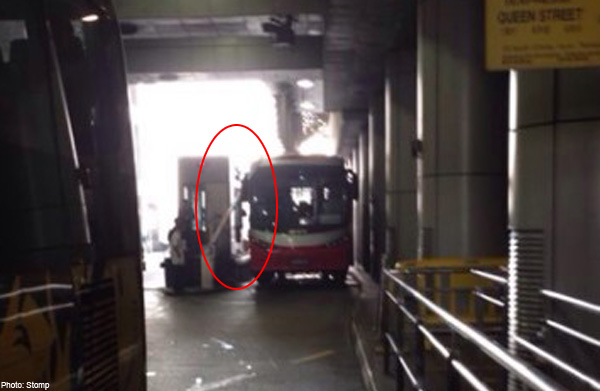 SINGAPORE - A gantry arm came down on a Singapore-Johor Express bus yesterday at around 8am at Woodlands Checkpoint.
According to a reader of citizen journalism website Stomp, the gantry appeared to be faulty, causing it to come down on the moving vehicle as it was passing through.
The Stomp reader said that he did not linger to see what happened afterwards.
He added that the bus did not appear to be badly damaged, and no one appeared to be hurt.

Visit STOMP for more stories.