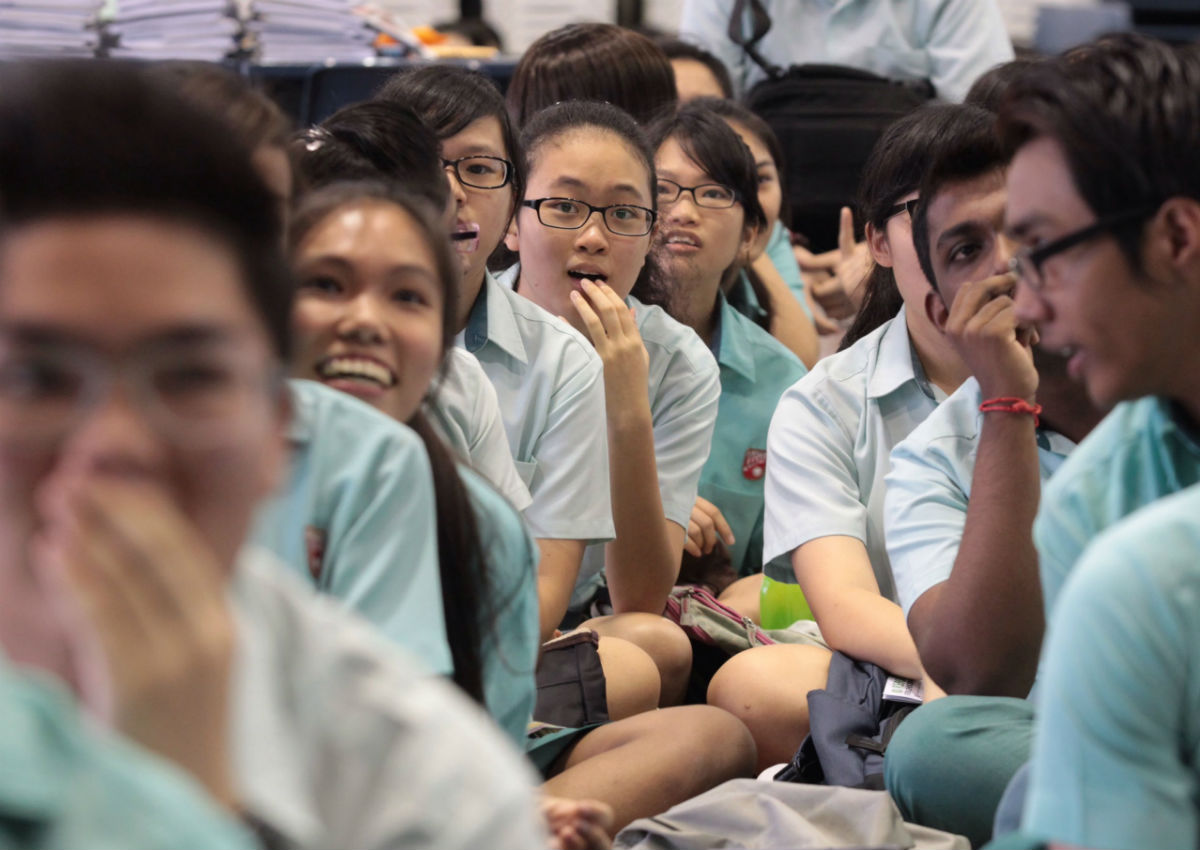 SINGAPORE - The results of the 2015 Singapore-Cambridge GCE O-Level examination will be released at 2pm on Monday, Jan 11.
The Ministry of Education (MOE) said in a statement that private candidates will be notified of their individual results by post.
The result slips will be mailed on Jan 11 to the address provided by the candidates during the registration period.
Private candidates who are eligible for SingPass can also use their SingPass account to obtain their results online via the Singapore Examinations and Assessment Board's website from 2pm on Monday.
Students who wish to apply for junior colleges, Millennia Institute, polytechnics or the Institute of Technical Education (ITE) may do so through the Joint Admissions Exercise (JAE) from 3pm on the same day to 4pm on Jan15.
Posting results are tentatively scheduled for release on Thursday, Jan 28 through the JAE website or via SMS.
In addition, students can also participate in the Joint Polytechnic Special Admissions Exercise (JPSAE), which allows polytechnics to consider applicants based on a broader measure of merit beyond academic performance in the GCE O-Level examination.
Under JPSAE, polytechnic admission could be based on strong passion or aptitude for the course applied for through work attachments and sustained involvement in course-related projects. Students with outstanding talents or achievements in leadership, community service, entrepreneurship, sports, and artistic and creative areas could also be considered.
Students may apply to both JPSAE and JAE and could be offered courses under both exercises if successful. However, only one of the two offers can be accepted.
Posting results of the JPSAE are tentatively scheduled for release on Friday, Jan 29.
Secondary 4 Normal (academic) students eligible for the Polytechnic Foundation Programme (PFP) will be able to apply from 2pm on Jan 11 to 4pm on Jan 15.
PFP posting results will be released at 2pm on Tuesday, Jan 19 through the PFP website.
Direct-Entry-Scheme to Polytechnic Programme (DPP)
The final application phase for the Direct-Entry-Scheme to Polytechnic Programme (DPP) will open at 2.30pm on Monday, Jan 11, and close on Jan 15.
The DPP posting results for applications made under the final application phase will be released from 9am on Jan 19 through the DPP application portal.
Students who accepted a place in the earlier December application phase of the DPP but have now decided to take up a PFP offer will need to withdraw from the DPP course in order to take up the PFP offer.
ljessica@sph.com.sg