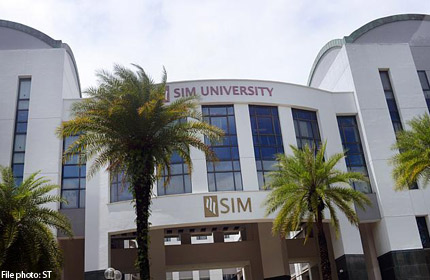 More than a third of Singapore residents who pursue tertiary studies here have degrees from private schools, up from 26 per cent in 2008. Many did not make it into local universities, but they have set aside time and money, perhaps even while working, to upgrade themselves.
Yet, amid a new government push this year to build a nimble workforce for a globalised knowledge economy and to emphasise job- oriented skills, the importance of what the private education sector is now contributing and can contribute in the future seems to have been overlooked.
Take the landmark government report, the Applied Study in Polytechnics and ITE Review, released in August. The committee behind the 40-page report, which took nine months to produce, made 10 recommendations including helping students make better education and career choices and acquire deeper skills; and that more paths be built to allow polytechnic and Institute of Technical Education (ITE) graduates to progress in their careers.
Surprisingly, however, this significant study marking a cultural shift in the education landscape made no mention of the role that the private education industry can play.
True, it was soon followed up by the SkillsFuture Council, which will spearhead efforts to develop deep skills in workers.
Its chairman, Deputy Prime Minister Tharman Shanmugaratnam, has since revealed that the Government is "reviewing" the private education sector.
Speaking two weeks ago on the sidelines of the first meeting of the new council, he declined to give details, saying that it was premature to talk about specific measures. But he added that the sector will be part of the education and training landscape.
It is vital - and pressing - that the role of private education institutions is brought on board.
At the most obvious level, this is because of the large number of students enrolled in them.
Recent Ministry of Manpower figures had 36 per cent of residents who studied for a degree in Singapore graduating with one from a private school.
Going by current enrolment figures for private schools, the number is likely to go up in the coming years.
The Council for Private Education (CPE), a statutory board that oversees the sector, said last year that there were about 180,000 students enrolled in some 300 private schools, of whom 116,000 were Singaporeans.
No information is available on the courses that Singaporeans are pursuing, but the estimate is that about half are enrolled in degree courses, while the remainder are taking diploma courses which will enable them to go on to degree programmes.
Just take the largest private school and the one most preferred by Singaporeans - the global education arm of the Singapore Institute of Management (SIM), which runs degree courses in partnership with overseas universities.
It has 23,000 students, of whom 20,000 are Singaporeans. Of the Singaporeans, 16,000 of them are pursuing degrees full-time.
And consider this: Its total student population of 23,000 is just a few thousand short of the number of undergraduates at the National University of Singapore.
Consider also the role these private schools play in the economy: the tens of thousands of dollars paid in fees by the students or their parents and the three to four years spent studying for their degrees.
What the review should look at
Clearly, then, the push to transform the Singapore workforce cannot ignore this important sector.
The Government needs to properly and thoroughly evaluate what role private education can play in this new push to develop deep skills in workers.
It also needs to know what programmes to support and how.
To start with, the review team should look at who are the students enrolled in private schools and what prompted them to take the route.
It may find that it is more efficient to keep channelling those who are not superstars in grades but who are talented and driven in particular interests into the hands of private education providers.
The perception is that private school students are mostly polytechnic and ITE graduates who turned to the route after failing to land a place in the public institutions.
But they are far from "failures".
Going by anecdotal accounts, an increasing number actually have good enough grades for entry into polytechnics or universities, but just not into the course of their choice.
Indeed, at leading private institutions such as SIM and James Cook University Singapore, there is a substantial number of A-level school-leavers.
There is even a group of students from Integrated Programme schools such as Raffles Institution and Hwa Chong Institution.
Take Mr Daniel Ho Sheng, whom I first met two years ago.
He was studying for a mass communications degree offered at SIM by University at Buffalo, the State University of New York.
He had attended Raffles Institution and scored A, B, C and D grades for his A-level subjects and an A for his General Paper, but could not land a place in the local universities to pursue mass communications or an arts and social sciences degree.
Last year when I met him again, he had graduated top of his class and had gone on to enrol in the Master of Science (International Relations) programme at Nanyang Technological University (NTU).
However, when weighing up the extent of private educators' participation in the skills-set push, there are some negatives to consider too.
One is that of educational standards, or lack of.
The sector was once rife with dodgy providers. Although it was cleaned up about five years ago by the Government, the issue of uneven quality remains a concern.
The subsequent shakedown of the industry saw the number of schools whittled down from several hundred to around 300.
Out of the 300, 49 hold the four-year EduTrust certification, the quality mark set by the CPE.
Still, some employers considering graduates from the EduTrust-certified schools have doubts over the rigour of their programmes.
Does this mean the bar was set too low and needs to be raised further? The review team should take a look at this.
The team also needs to look at the validity of the schools' claims of success. Many boast of students graduating with first class and second upper honours and going on to postgraduate degrees at top universities overseas, for example.
Partner universities also claim that exam papers and answer scripts are on par with standards in their home campuses, so that students can transfer midway to the campuses abroad if they wish.
This should be verified too.
But most of all, it is important to look at whether the students graduating from private education providers find it easy to get good jobs. After all, that is the wider concern of the whole skills-set push.
Manpower Minister Tan Chuan-Jin sounded the warning bell when he said recently that Singapore may be faced with graduate unemployment if more young people enrol in institutions with questionable standards.
It is therefore important to look at whether those coming out of private schools land graduate-level jobs, or is there underemployment? How do employers rate them and what are their starting salaries?
Most private schools now do not conduct independent graduate employment surveys. Or if they do, they keep the results under wraps. They should be required to conduct such surveys and make the findings public.
The only school that has done so is SIM.
Its survey of the class of 2011 showed that 90 per cent found jobs easily, but with lower salaries than graduates from publicly funded universities.
It is likely that graduates of some of the other private schools don't fare as well as SIM's in the job market. But if this is the case, it is better that prospective students and their parents are made aware of this.
However, if - as is likely - the review finds there are private schools that are well run and of quality, then the Government should consider how they can be co-opted into the skills-set push.
One potential good fit would be Lithan Hall Academy in Paya Lebar, which runs information technology courses.
It acts as more than a private school, as it works with companies to identify their IT personnel needs and launches courses to suit. For some courses, it places students in full-time entry-level jobs first and trains them in the evenings, according to their employers' needs.
It designs the courses based on the competency framework drawn up for jobs in the IT industry, so 70 per cent of tuition fees for Singaporeans are covered by subsidies from the Singapore Workforce Development Agency.
Private schools, especially the quality ones, should not be ignored in the education shift to applied learning in the real-world workplace.
Instead, they should have their niche too, in encouraging Singapore workers to build deep and job-relevant skills in the new economy ahead.
sandra@sph.com.sg