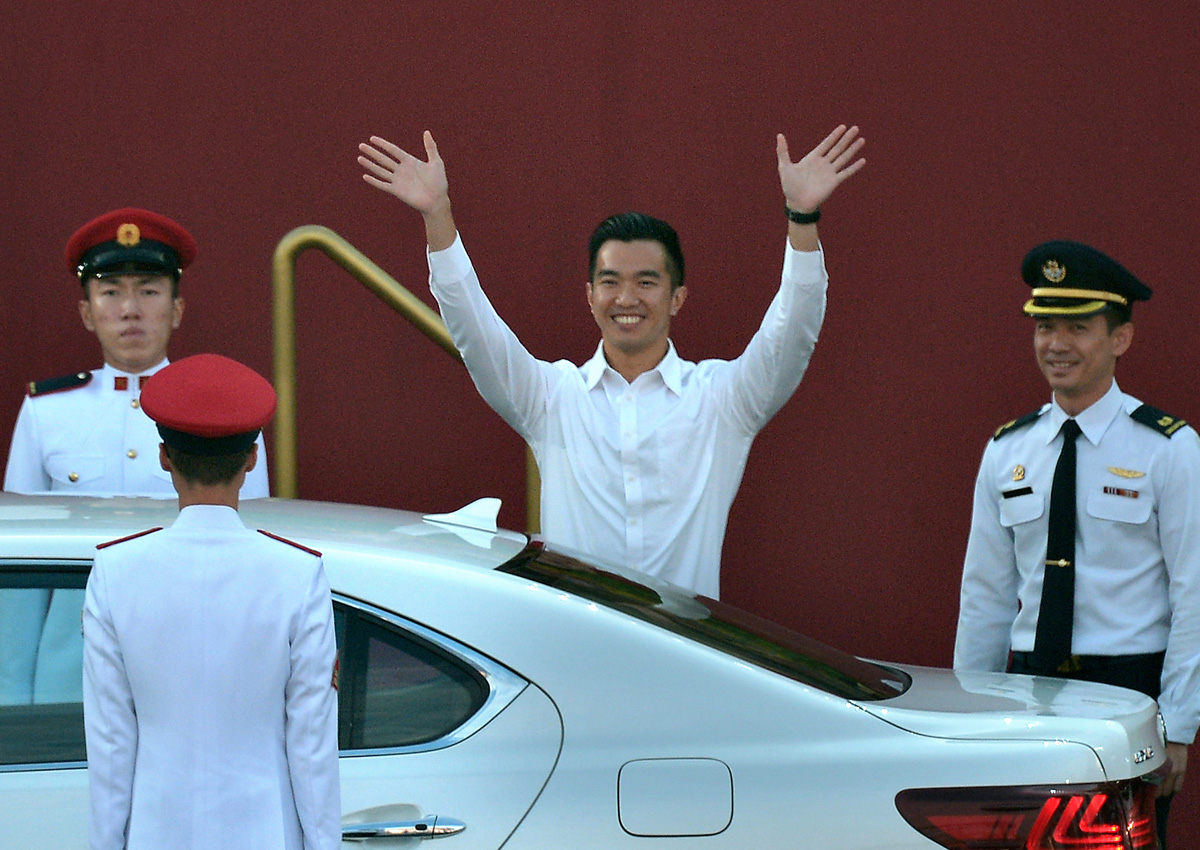 Away from the limelight, 9,000 people from the Singapore Armed Forces, such as Captain Phuah Wei Wen, whose job is to stand in for the Prime Minister, and other government agencies will ensure that the biggest show in town today goes off without a hitch.
When Captain Phuah Wei Wen steps out of the car after the Prime Minister's motorcade pulls into the Padang, he is often greeted with light laughter.
But the 26-year-old brushes it off, and never breaks character as Prime Minister Lee Hsien Loong, whom he stands in for during National Day Parade (NDP) rehearsals.
"I have to portray PM Lee as best as I can. My role is important because the pace at which I make my movements will(affect) the next cue," said the regular from the Republic of Singapore Air Force.
Capt Phuah, who put his name up for the job, was picked for his height - at 1.83m, he is as tall as PM Lee - and his confident bearing. But Capt Phuah also does his part by observing PM Lee's movements in videos of previous NDPs on YouTube.
At rehearsals, he also takes the chance to learn from reviewing officers, including Defence Minister Ng Eng Hen and Speaker of Parliament Halimah Yacob.
"I would observe how they come out of the vehicle and their movements," he said.
One thing that struck him was how grand the parade looks.
"When I was standing on the saluting dais, and the whole contingent did a salute, it looked so grand and impressive."
Today, Capt Phuah will be coordinating the entrance of the VIPs, giving him the chance to have one wish come true. "I've not met PM before," he said, "so hopefully I get to meet him in person."

This article was first published on August 9, 2015.
Get a copy of The Straits Times or go to straitstimes.com for more stories.