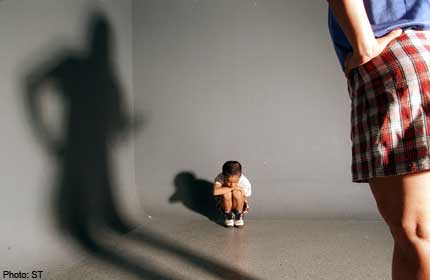 KAJANG - A housewife is alleged to have tied up her 11-year-old stepdaughter to a chair and rubbed chilli on the girl's mouth and genitals.
That was just the latest act of cruelty that the 36-year-old woman is said to have committed in a series of abuses for which she has been arrested.
The woman is believed to have also used a hot spoon repeatedly on the girl, leaving burn marks all over her body.
The girl's grandmother and siblings witnessed the most recent torture and told her uncle and aunt.
The two lodged a police report, bringing the girl along with them to the Kajang station.
The traumatised girl is now receiving treatment at Kajang Hospital and is in a stable condition.
The burns on her body are in different stages of healing, indicating that she had been abused multiple times.
Kajang OCPD Asst Comm Abdul Rashid Abdul Wahab said the latest abuse occurred on Saturday at Bandar Tasik Kesuma, Beranang.
"The girl's frail grandmother and the woman's two children watched helplessly as she tied up her stepdaughter to a chair and rubbed pounded chilli on her mouth and genitals," he told reporters here yesterday.
Police arrested the woman at her home and remanded her to help in their investigations.
"We are trying to locate the girl's father who has disappeared since the incident," ACP Abdul Rashid said.
Police are investigating the case as child abuse under Section 31(1)(a) of The Child Act 2001 which carries a jail term of up to 10 years and a fine not exceeding RM20,000 (S$7,700)