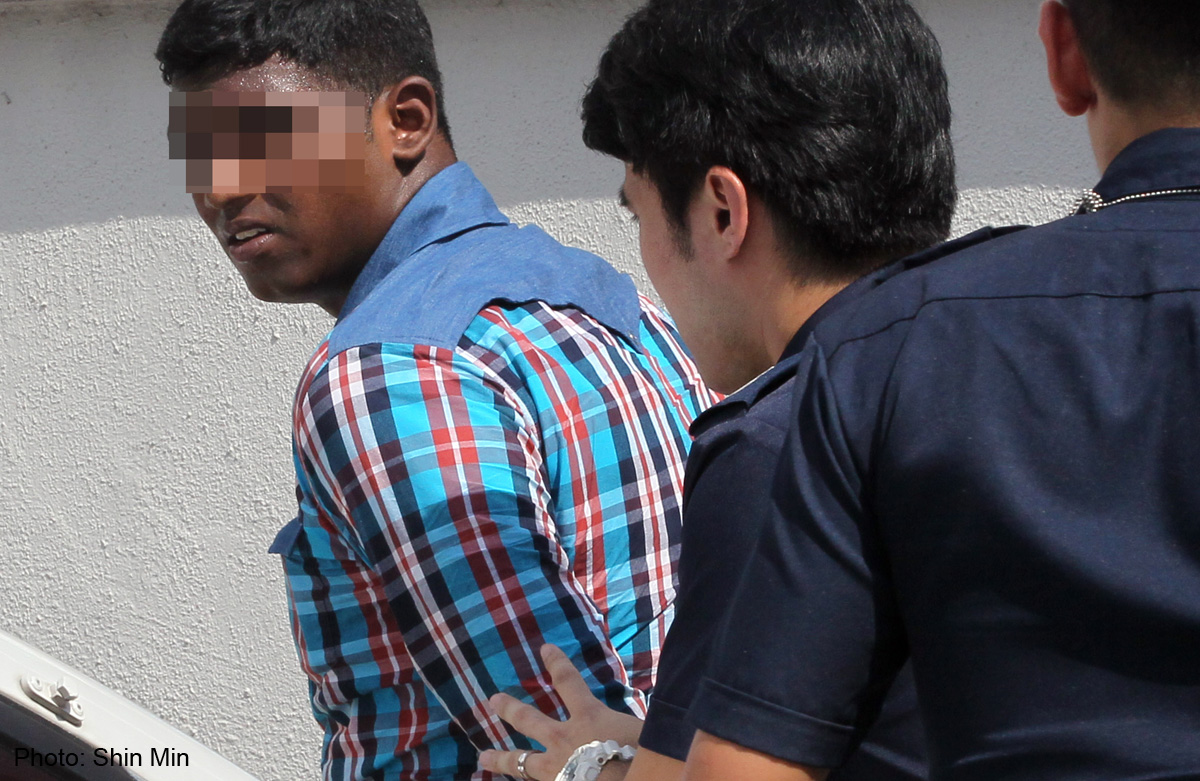 An 18-year-old girl claimed she was raped after checking into a Geylang hotel with two men on Thursday morning.
They had booked a room at a Lorong 22 budget hotel at around 9am. She came out of the room two hours later, and told hotel employees she had been raped.
Police were called, and one of the men, dressed in a blue, red and white checked shirt, was arrested.
The other man had already left by the time police arrived.
Both the men were 20 years old.
When The New Paper visited the hotel yesterday, its manager, who declined to be named, recounted how the events unfolded that morning.
He said the trio, who had arrived together, paid $50 for five hours in a room with a queen-sized bed.
The girl was around 1.65m tall, wore a black tube dress and had long hair.
"None of them appeared to be drunk, and in fact, they were all very happy and friendly with each other," said the manager.
He added that it was standard practice to refuse guests if anyone were drunk or unconscious.
The manager said: "My staff members overheard them talking about how one of the men's father was still at home. They had wanted to put up at the hotel until he left for work."
They checked into a room on the second storey of the hotel.
At that time, only two other rooms were occupied.
Around 11am, the girl reappeared at the counter to call for help.
The manager said: "She was flustered and she had tears in her eyes at first, telling the staff 'I was raped'."
Shortly after, the two men came down to the lobby. One of them tried to take back his identity card.
The manager said it was hotel policy for guests to leave their IC with the hotel when they checked in.
The man left when staff members refused to let them check out. He left his identity card behind, which hotel staff handed over to the police.
The other man began speaking to the girl outside the hotel.
"They did not seem to be quarrelling," the manager said.
Some 10 policemen arrived at 11.15am and arrested the man.
They also took away bags of evidence from the hotel room, such as bedsheets, reported Chinese newspaper Shin Min Daily News.
The girl was reportedly sleeping when the man in the checked shirt started touching her and then proceeded to lie on top of her.
Hotel staff had checked the room when the girl first approached the counter for help, the manager told TNP.
"When we went into the room, the bed was very neat. It didn't look like someone slept there," the manager said.
A police spokesman confirmed that they received a report of sexual assault, and they are investing.
This article was published on April 26 in The New Paper.


Get The New Paper for more stories.