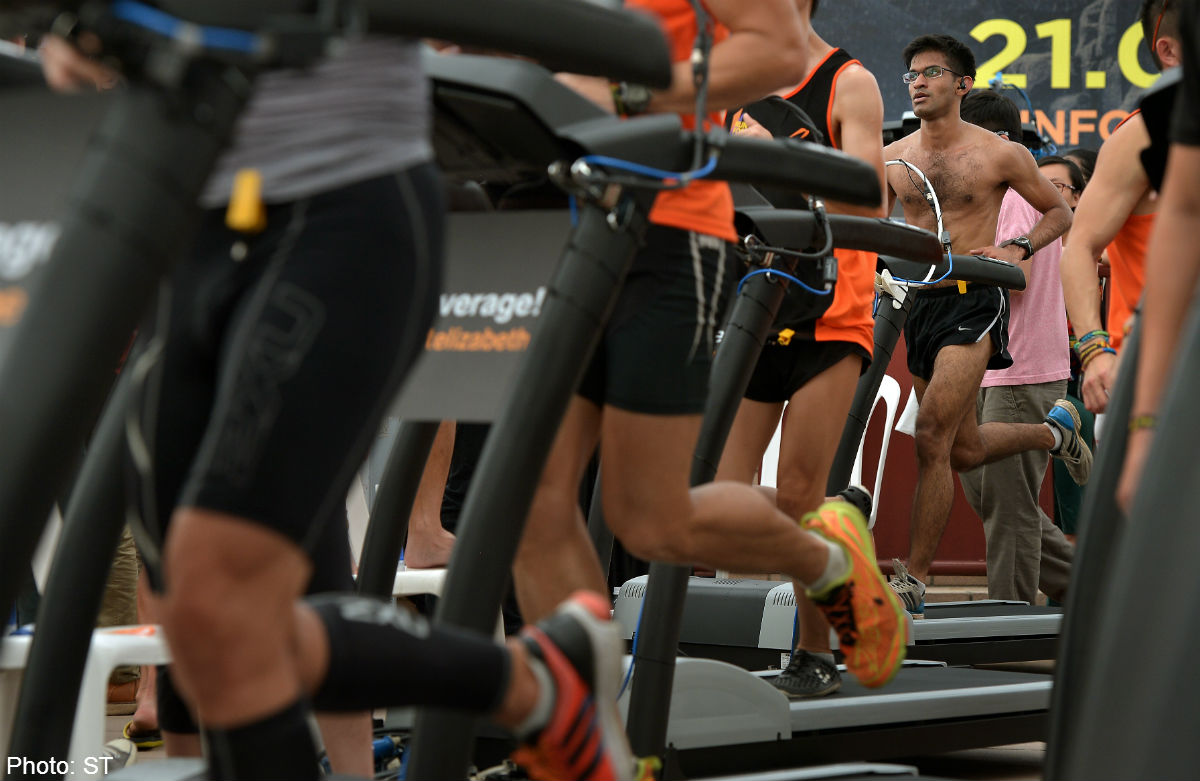 SINGAPORE - Close to 300 runners hit the treadmill at Ngee Ann City Civic Plaza in the blistering heat yesterday afternoon.
They were not doing it for sport or glory, but to clock mileage that would translate into free cataract surgery for needy old folk.
They were taking part in Mount Elizabeth Hospital's first-of-its-kind Run For Cover challenge, in which teams take turns to run on treadmills for 24 hours.
Every 30km clocked will raise enough funds for one operation.
Members of the public can also help clock additional mileage at the event, which ends at 2pm today.
Elderly people in need of cataract surgery can register at booths which have been set up at the run.

This article was first published on June 22, 2014.
Get a copy of The Straits Times or go to straitstimes.com for more stories.