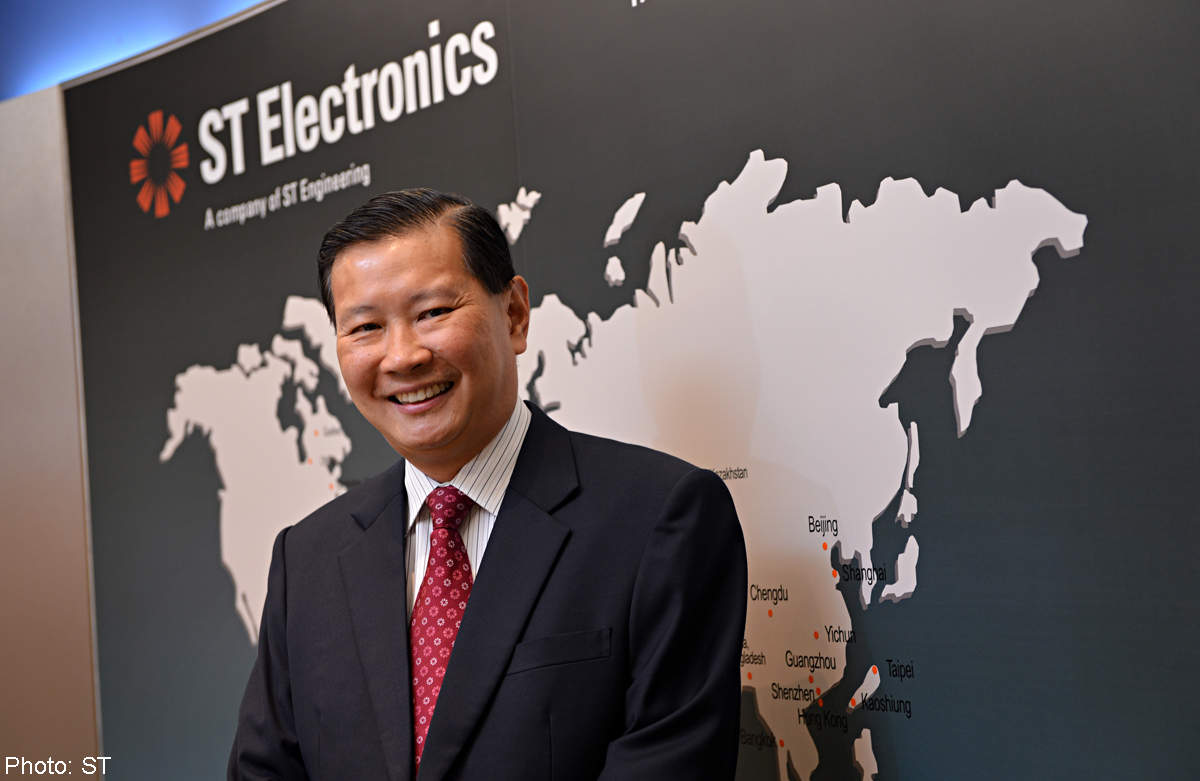 Few careers go deeper and further than those in emerging industries such as space exploration and natural resources.
Leading the charge into space is ST Electronics (Satellite Systems), a key player in Singapore's growing satellite capabilities.
There, a team of 70 engineers is counting down to the launch of the first made-in-Singapore commercial remote sensing microsatellite next year, called TeLEOS-1.
As the field is quite new, the company is on a constant hunt for those motivated by technical challenges and able to "push the boundaries", says Mr Tang Kum Chuen, president of ST Electronics (Satcom & Sensor Systems).
So it takes on interns, from universities and polytechnics, to experience satellite work first-hand.
Both Nanyang Technological University and the National University of Singapore have also established satellite programmes. Together, they train about 70 new undergraduates from various engineering backgrounds each year, says Mr Gian Yi-Hsen from the Economic Development Board's (EDB) Office for Space Technology and Industry (OSTIn).
OSTIn was created in February last year to oversee the growth of the satellite industry, particularly the development and export of small satellite solutions.
The Tauri Group's State of the Satellite Industry Report 2014 estimates that the global industry has grown 6.2 per cent over the past six years, reaching US$195 billion (S$252 billion) last year.
As satellite-based applications and services expand, that figure will grow further, Mr Gian adds.
That is also good news for local small and medium-sized enterprises (SMEs) in precision engineering and electronics, which now develop satellite components. Local companies such as Wizlogix, Loop Electronics and Fong's Engineering, for example, are designing and making components for TeLEOS-1.
"This allows our SMEs to raise their capabilities and, over time, break into the lucrative global supply chain for satellite components," says Mr Gian.
Also achieving lift-off is the natural resource industry, which supplies metals and minerals to meet growing global demand for energy, transportation and industrial infrastructure and production.
"China alone accounts for 67 per cent of seaborne iron ore demand, and the largest share of consumption for coal, nickel, copper and aluminium," says EDB's director for natural resources, Mr Lee Eng Keat, adding that markets like India and Indonesia will soon become large consumers as well.
Singapore is well placed to aid the movement of metals and minerals from areas of excess supply to those with high demand, especially given its robust shipping and finance sectors.
Today, the metals and minerals industry here comprises over 300 companies that employ more than 10,000 people. All five of the world's top mining companies, including BHP Billiton, Rio Tinto and Vale, have global or regional hubs here. Many end-user companies of these products are also here.
This creates opportunities in areas such as sales and marketing, logistics and supply chain management, among others. Trading, which has become increasingly sophisticated, is also a promising prospect.
Singapore has a dedicated training platform for international trading - the International Trading Institute @ SMU - which is supported by the sector and International Enterprise Singapore.
"Singapore is well positioned to catalyse the growth of the industry in Asia and beyond," says Mr Lee.

This article was first published on Nov 17, 2014.
Get a copy of The Straits Times or go to straitstimes.com for more stories.