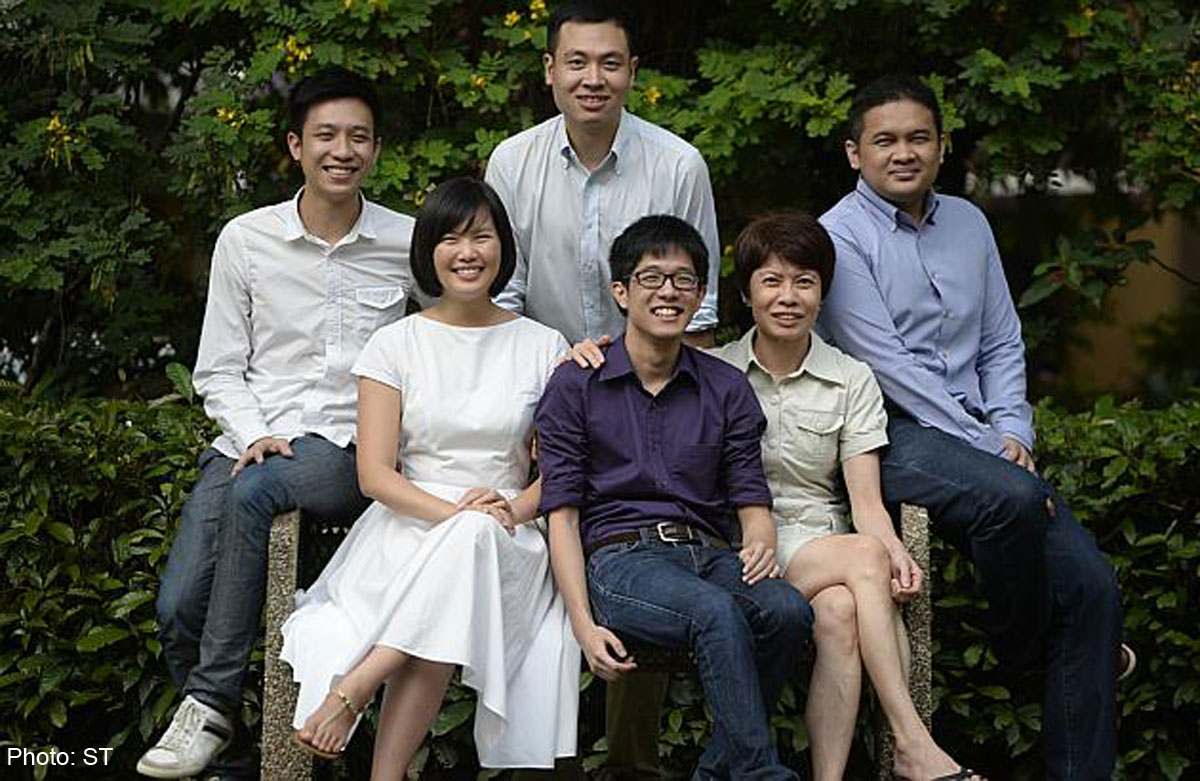 From ushering people at arts events to taking disadvantaged children on outings, Mr Peter Yang, an active volunteer, had pitched in whenever his help was needed.
But a visit to a hospice four years ago made him wonder whether he was much of a help.
"I felt I couldn't do anything. I wasn't sure if I should say something to make them believe that they will be fine," said the 32-year-old. "I didn't feel I was value-adding."
That experience was a motivating factor for Mr Yang to start social enterprise Empact in 2011 to promote skills-based volunteerism. Put simply, it is about leveraging the expertise of volunteers to provide corporate services to social enterprises and non-profit groups. For instance, many social organisations tend to feel overwhelmed by administrative work.
This is where Empact - which means to empower people to make a greater impact - comes in. It ropes in professionals such as accountants and lawyers to offer their services at discounted rates.
"On the demand side, the social sector needs help with corporate services. On the supply side, more professionals want to give their skills back to society but they don't know where to go," said Mr Yang, who quit his senior manager post at accounting firm PricewaterhouseCoopers to start the social enterprise.
Empact has a pool of about 150 volunteers who signed up individually, as well as volunteers from six corporations. They have varied backgrounds, including business, IT and human resources.
Empact has worked with about 30 social outfits. It has started to organise learning journeys and dialogues with people in the social service sector so that volunteers can better understand the sector's needs.
This month, it started running a pilot of the Ministry of Social and Family Development's Social Enterprise Mentoring Programme which helps these groups with business practices, such as strategic planning and marketing.
Empact now has three full-timers and three part-timers. As it scales up its operations, more manpower and funding will be needed, said Mr Yang. He has been using his own funds to run the group, and organisations that use its services also pay to help cover Empact's operating costs.
Though it received grants from the National Volunteer and Philanthropy Centre last year and the National Youth Council in October, he sees funding as one of the main challenges ahead.
"Some philanthropists say 'I want to give to a cause which supports children or women', but what we are doing - capacity- building, transferring of skills - it's very hard to communicate that to the layman," he said.
But Empact's work is beginning to be recognised - it has been nominated for this year's President's Challenge Social Enterprise Award. The winners will be announced next Friday.
Mr Yang is convinced the cause is worth pursuing. "Some volunteers may enjoy visiting old folks' homes, but there are many others who find it more engaging to use their skill sets.
"There should be a greater diversity of volunteering experiences, so people have more choices of how they want to contribute to society."
goyshiyi@sph.com.sg
For more information, go to www.empact.sg

Get a copy of The Straits Times or go to straitstimes.com for more stories.