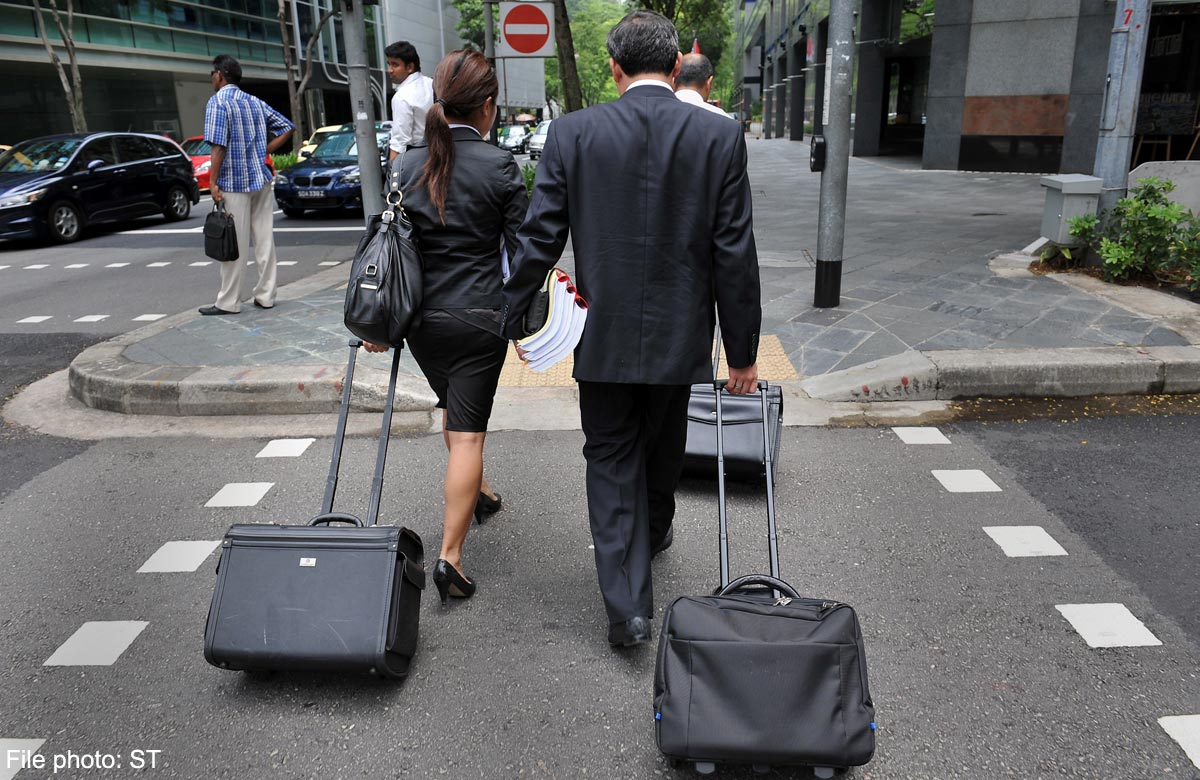 SMALLER law firms will not be left behind as Singapore opens its doors more widely to international lawyers.
This was the assurance given by Law Minister K. Shanmugam after concerns were raised at the Association of Muslim Lawyers' (AML) annual lecture yesterday.
In his opening speech, AML president Noor Mohamed Marican said that changes made to the legal landscape over recent years were "undoubtedly necessary". But he pointed out that some lawyers are concerned that the sector may be liberalising too quickly.
"Some in the profession are concerned that the pace at which the legal sector is opening up to foreign lawyers may be too fast, and that it will adversely affect local firms," Mr Marican said.
Not only was the Singapore International Mediation Centre launched earlier this month, the Singapore International Commercial Court will begin operations next year. These will add to the services provided by the Singapore International Arbitration Centre (SIAC), which was formed in 1991 to turn the country into Asia's top choice for international dispute resolution.
In his keynote speech at the Supreme Court auditorium, Mr Shanmugam said the Government is looking at ways to help small and medium-sized practices keep up, and leverage on the legal sector's growth. These could be through business structures which help firms provide creative and seamless services to their clients, he said. "We are mindful of the smaller law firms and are looking at the things we can do to help," said Mr Shanmugam.
The Government is also working with agencies such as Spring Singapore to see how smaller law firms can tap funding to improve themselves through technology or structured programmes to train lawyers.
Help will also be provided to local firms to go international. To that end, the Government has introduced tax incentive schemes, and organised trade missions to new markets such as Myanmar.
He pointed out that out of the 259 new cases at the SIAC, half involved local law practices, and over half involved local lawyers.
This was despite 86 per cent of the cases being international ones.
Within the last five years, Singapore has climbed up the ranks to become the third most preferred seat of arbitration worldwide. Some local law firms are now ranked among top arbitration firms globally.
With the Asia-Pacific's legal market expected to double from $142 billion in 2012 to $279 billion in 2017, Mr Shanmugam said there will be "tremendous" opportunities for the Singapore legal sector.
"With our strong brand and trust premium, Singapore can position itself as the preferred venue for dispute resolution in Asia," he told 300 legal practitioners who attended the lecture. "Our lawyers are well positioned to capture the work flowing into the region by being regional leaders with multi-jurisdictional capabilities."
amirh@sph.com.sg
Get a copy of The Straits Times or go to straitstimes.com for more stories.