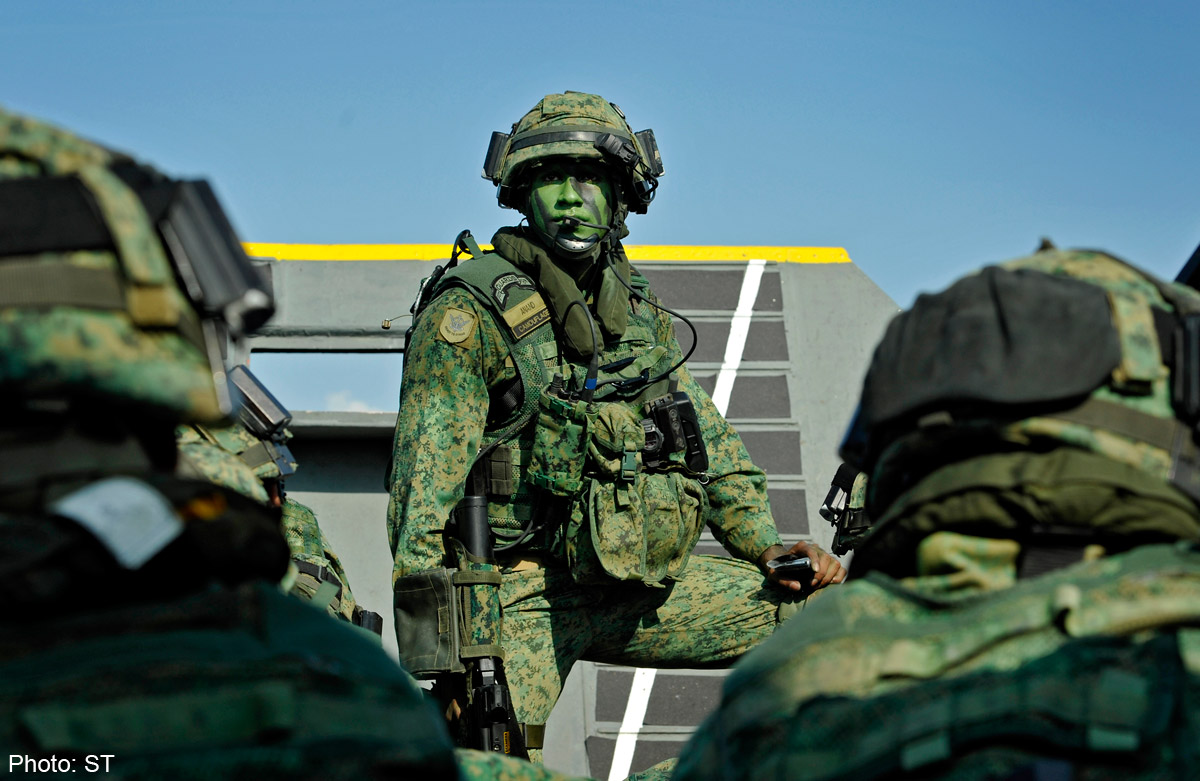 SINGAPORE - From next month, operationally ready national servicemen (NSmen) will no longer have to go through the hassle of notifying the authorities of overseas trips unless they are longer than 14 days.
The move is the first of 30 proposals, made by a high-ranking panel last month to better recognise NSmen and boost public buy-in for the conscription scheme that started in 1967, to be implemented.
The Government approved all the proposals of the Committee to Strengthen National Service (CSNS) on June 10.
Implementing the proposals is expected to cost about $4.5 billion over the next decade.
Half of the cost will go towards funding enhanced benefits and better support for national servicemen, said Defence Minister Ng Eng Hen in a letter dated June 4 to Prime Minister Lee Hsien Loong.
The remaining amount will be used to improve the SAF training system.
The other recommendations centre on relaxing administrative requirements to ease the burden of NS commitments on citizen soldiers and giving out monetary incentives to reward those who have served.
From the end of this year, servicemen will receive more generous monetary rewards for their service, including up to $6,000 more in Central Provident Fund top-ups, which currently stand at $9,000.
They will also have up to twice the current timeframe to pass their Individual Physical Proficiency Test and complete remedial training.
Women, first-generation permanent residents and new citizens, who are not liable for NS, will have the option to do their part for the nation's defence when the Singapore Armed Forces Volunteer Corps enlists its first batch of volunteers in the middle of next year.
In a letter on June 10 to Dr Ng, who heads the CSNS, PM Lee said the Government accepted the NS panel's recommendations, which "will strengthen NS for future generations and ensure the defence, safety and security of Singapore".
More than 40,000 people were consulted in the CSNS year-long effort to canvas feedback.

Get a copy of tabla! for more stories.