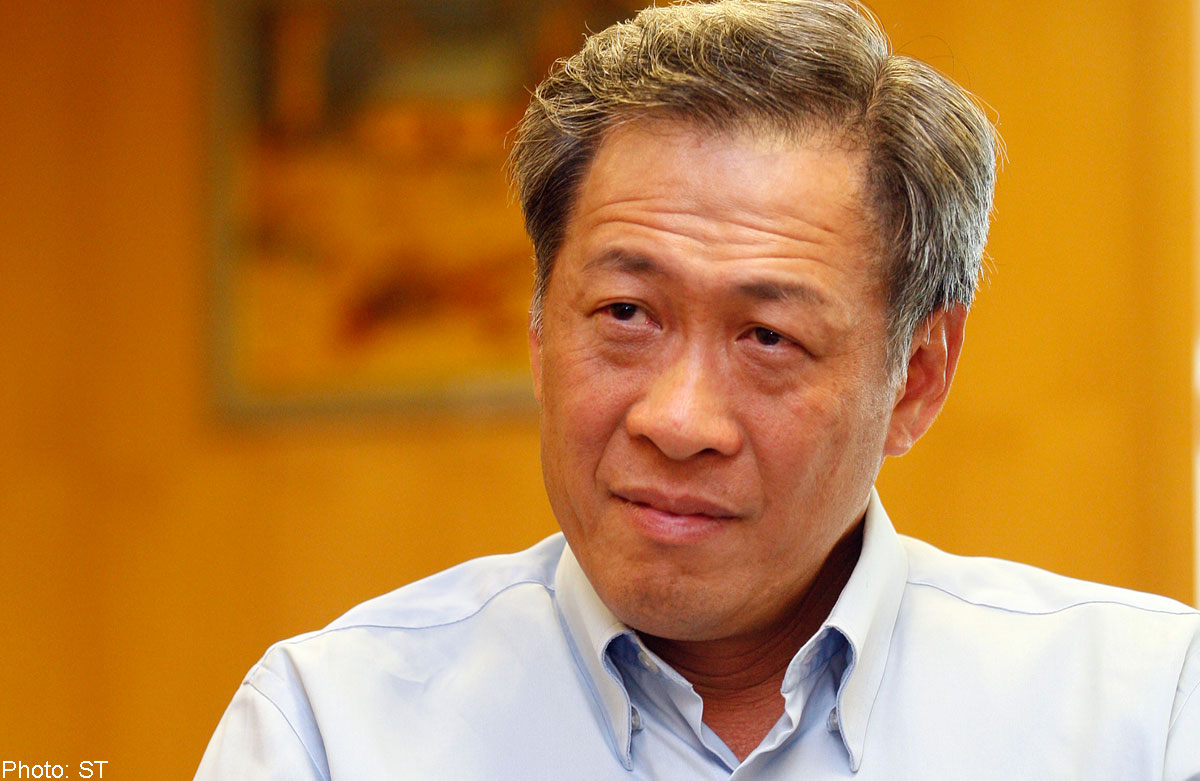 Singapore Defence Minister Ng Eng Hen has called for greater strategic trust among Asia-Pacific nations to ensure the region's security amid a rising tide of nationalism.
He raised this point yesterday at The 6th Munich Young Leaders Round Table on Security and Policy, which is part of the 50th Munich Security Conference.
To nurture this strategic trust, positive engagement, dialogue leading to practical cooperation along with political will and leadership are needed, said Dr Ng in his speech, "Peace and Security in Asia Pacific: Perils and Prospects". He highlighted how China, India and ASEAN nations have made progress across the years, lifting many out of poverty.
"Asia's rise should be celebrated if you look at... what has happened in the last 50 years," said Dr Ng. According to the World Bank, East Asia and the Pacific will contribute 40 per cent of global growth and one-third of world trade this year, higher than any other region in the world.
"The world needs Asia."
However, with Asia's rising wealth and independence, also comes increasing nationalism, said Dr Ng, pointing to growing tensions between China and Japan over the Diaoyu/Senkaku Islands.
This is happening even as China carves out its place in a global order defined by the United States, a resident power in the region for the past 50 years.
At this time of rapid change, Asia-Pacific governments need positive engagement through dialogues such as the Munich Security Conference and the Shangri-La Dialogue to facilitate communication and understanding, he said.
One concrete outcome from the 2005 Shangri-La Dialogue was the "Eyes-in-the-Sky" initiative proposed by then Malaysia Defence Minister Najib Razak.
It resulted in combined air patrols by Indonesia, Malaysia, Singapore and Thailand over the Malacca Strait, which greatly reduced piracy in the area, Dr Ng said.
Dialogue must also lead to practical cooperation which builds understanding and creates trust, he added.
The ASEAN Defence Ministers' Meeting (ADMM)-Plus, for instance, led to a Humanitarian Assistance and Disaster Relief and Military Medicine exercise last June.
It allowed "constructive engagement" between 18 militaries including US, China and Japan.
However, co-operation can be improved. When Typhoon Haiyan struck the Philippines in November, many countries responded individually.
"The ADMM-Plus militaries could perhaps been more effective in working together," said Dr Ng.
The three-day conference concluded yesterday.

Get a copy of The Straits Times or go to straitstimes.com for more stories.