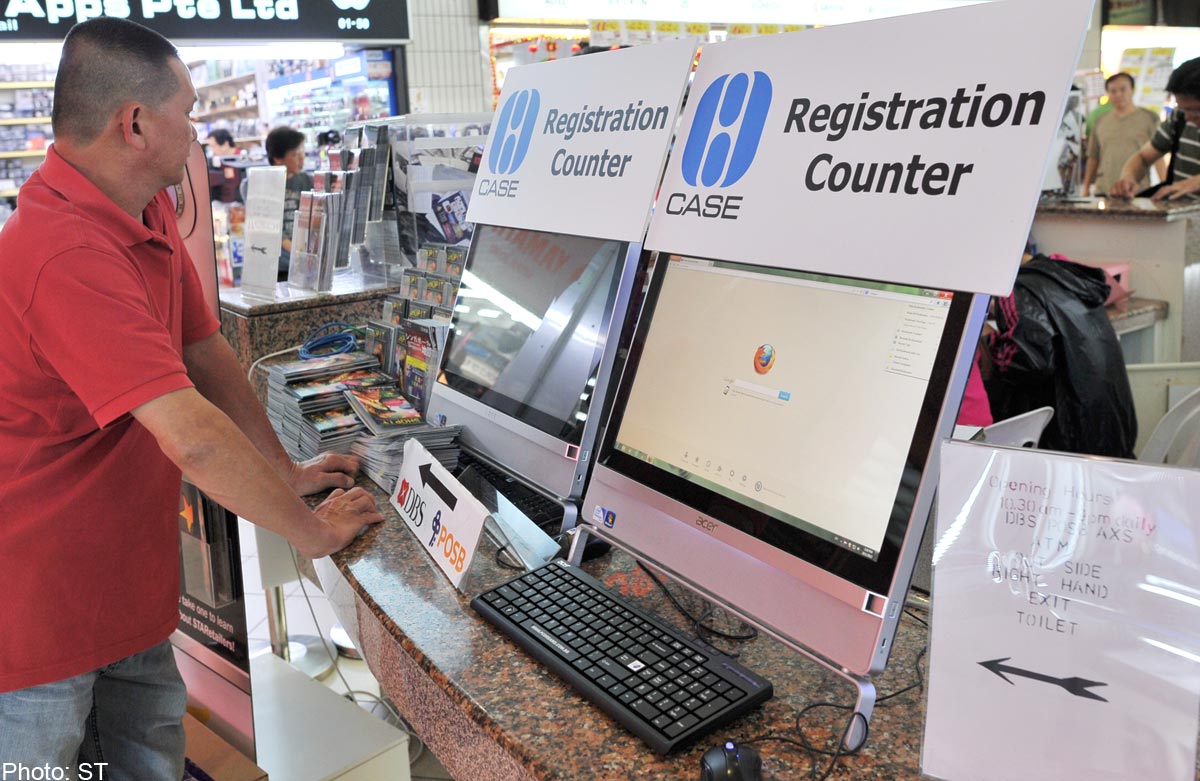 SINGAPORE - Complaints against door-to- door salesmen, who peddle products ranging from health supplements to cookware, have been on the rise.
The Consumers Association of Singapore (Case) said it received 82 complaints involving direct sales companies last year, a nearly 40 per cent increase from 59 in 2013.
There were 46 such complaints in 2012.
Most of the grouses involved hard-sell tactics by the salesmen.
Consumers also complained that they were not clearly told about the five-day "cooling off" period, mandated by law, during which they can change their minds and get a full refund.
To help consumers avoid rogue salesmen, the consumer watchdog and the Direct Selling Association of Singapore yesterday launched a scheme that accredits companies which have proven to be trustworthy.
Fourteen companies have signed up and passed the checks. They include Herbalife International Singapore, Amway and Nu Skin Enterprises. They can be identified via a CaseTrust logo.
"Consumers patronising these accredited businesses will be able to shop in peace knowing that there are clear policies on fees and refunds in place, well-defined systems and practices, as well as well-trained personnel," said Case president Lim Biow Chuan, who is also MP for Mountbatten SMC.
Certified companies must give customers a seven-working-day "cooling-off" period. Sales order forms must include the contact details of the salesman and any disputes must be settled through mediation sessions, which will be handled by Case.
There are fewer than 100 direct sales companies here.
To sign up for the scheme, companies have to be members of the direct selling association. Vice-chairman Neo Chiou Yee said this adds a layer of scrutiny since the association, which has 24 members, has stringent admission criteria.
For example, potential members have to get their marketing plans, which include how commissions are paid out, reviewed by lawyers to ensure that they are legal.
This ensures that they do not engage in pyramid selling, where members earn commissions just for recruiting new members, said Ms Neo.
This practice is banned in Singapore. In direct selling or multi-level marketing, commissions are earned from product sales.
Ms Jess Tan, a manager at Elken Singapore, one of the accredited companies, said she hoped the scheme would improve the reputation of the industry.
"There are some bad apples among the direct selling companies. Hopefully, with the scheme, customers will trust us more." The list of accredited companies can be found at www.casetrust.org.sg.

This article was first published on January 9, 2015.
Get a copy of The Straits Times or go to straitstimes.com for more stories.