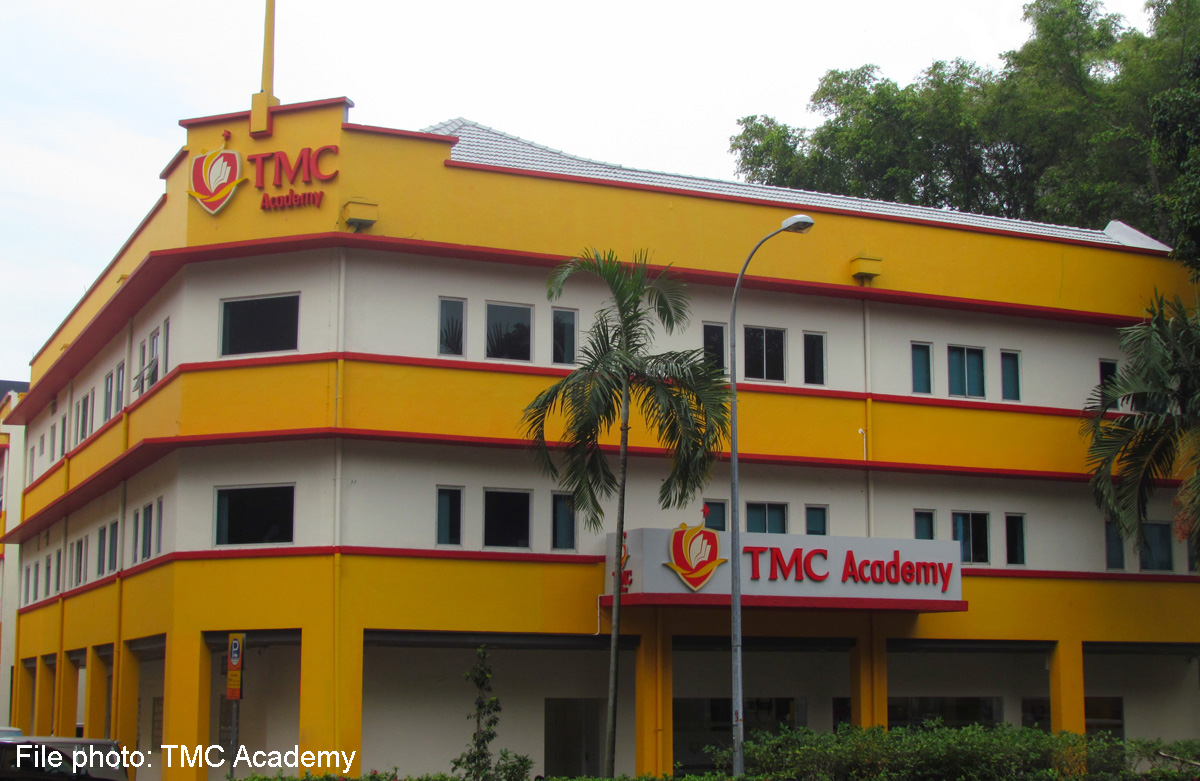 SINGAPORE - At its most recent graduation ceremony in November, TMC Academy invited Mr Lim Wei Wah, head of Asia IT Infrastructure Services at Microsoft to address its graduating students numbering about 500.
Mr Lim, who graduated from TMC Academy in 1993, is an example of the school's efforts to maintain strong bonds with its graduates.
"Our motto is 'Every step with you …' and TMC gives all our alumni a big step up on the journey of life," says Dr Hew Gill, its academic director.
"We keep in touch with all our alumni and take pride in their individual achievements as part of the TMC family. These bonds are so strong that many of our graduates send their relatives to TMC or return to upgrade their skills many years after they first graduated."
Through its two campuses in Bishan and City (in Middle Road), TMC Academy offers a wide range of programmes from business, law, tourism and hospitality to IT, mass communications and psychology with counselling.
It also offers preparatory courses for GCE O levels and GMAT as well as other professional certification courses including financial planning preparatory courses leading to the Certified Financial Planner certification.
"Our programmes are effective because we always put ourselves in the student's shoes and ask 'If I am a student, what do I want from this programme?' By doing that, we are constantly challenging ourselves to perform better so that our students can stay two steps ahead," says Dr Gill.
TMC Academy practises small group teaching and uses projects to develop students' critical thinking and practical skills. Its programmes are carefully designed to balance classroom learning with industry and career-relevant experience.
"This means that our students get the individual attention they need to nurture and grow their potential so that they leave TMC as the high-performing graduates that business wants," says Dr Gill.
TMC Academy has university partners in the United Kingdom, Australia, the United States and Switzerland, which serve as gateways for its students to a world-class education in Singapore and the option of low-cost studies overseas. They include Monash College, Liverpool John Moores University, University of Gloucestershire, University of London International Programmes, University of Aberdeen, University of Greenwich, University of Missouri-Kansas City, and Business & Hotel Management School (Switzerland).
"We know that the TMC approach is successful because it is possible for students with N- or O-levels to progress to a full honours degree in 28 months. Students with poly diplomas can get a full honours degree in less than a year. Our internationally recognised degree programmes open exciting career opportunities and also equip our students for postgraduate studies across the world or right here in Singapore," says Dr Gill.
"Having so many full-time staff members means we are able to invest time and money in training and developing our faculty to ensure that they provide the student-centred approach to teaching and guided learning that enables our students to reach their potential."
TMC Academy's programmes are designed by its full-time academic staff working in partnership with industry experts to ensure that they offer high quality and business relevant qualifications. Faculty staff possess excellent academic credentials with many years of relevant industry experience and the full endorsement of university partners.
In 2010, TMC Academy was among the pioneer batch of private education institutions to obtain the prestigious four-year EduTrust Certification awarded by the Council for Private Education that regulates the standards of the private education sector in Singapore.
As part of quality assurance and recognition, TMC achieved ISO certification in 1997 and successfully renewed the ISO 9001:2008 for three more years in 2012.
TMC Academy also has a dedicated career centre to support its students in their job hunt.
Visit www.tmc.edu.sg or call 6671-2788 for more information. Look out for the Career & Education Exhibition from March 7 to 9 at Suntec City.

Get a copy of The Straits Times or go to straitstimes.com for more stories.