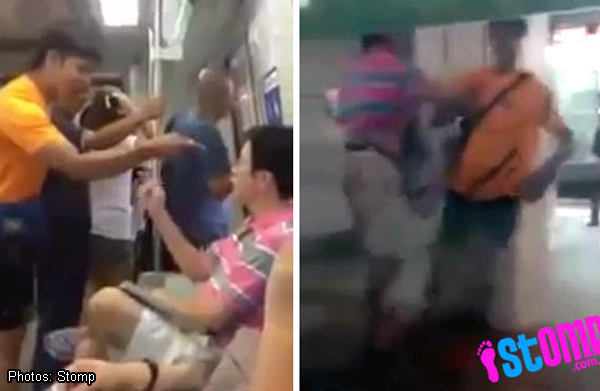 SINGAPORE - A man dragged another out of an MRT cabin, after a quarrel broke out apparently over reserved seating.
In a video clip contributed by Stomp contributor Wan Kheng, the man, dressed in orange, can be seen talking loudly to a man seated in a reserved seat browsing a newspaper.
The seated man ignores him however, and continues to read his newspaper, prompting him to knock the newspaper from his hands.
He then pulls the man out of the cabin, saying that they should both go to the control station together.
The man breaks free of his grasp however, and hurriedly ducks back into the train, whereupon the doors close, separating the two.
Wan Kheng wrote:
"There was a man sitting in the reserved seat.
"This guy saw it and decided to teach the him a lesson for sitting in the reserved seat."

Visit STOMP for more stories.