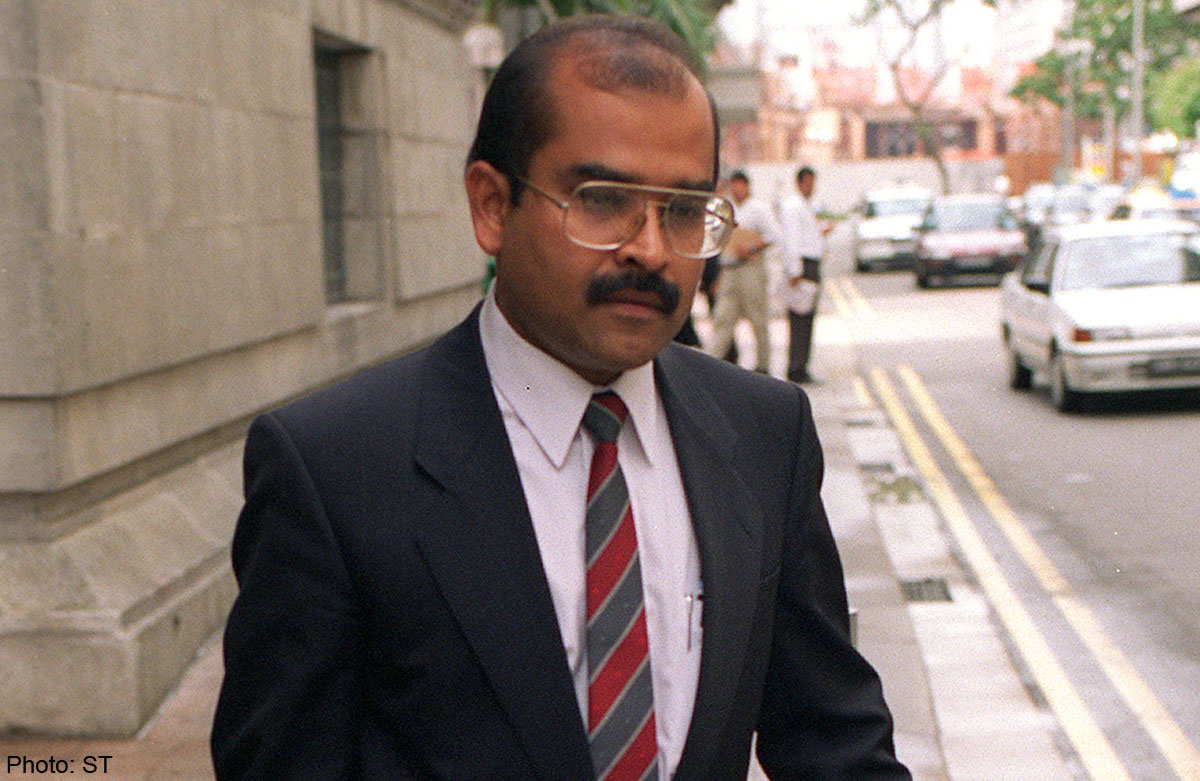 SINGAPORE - The anti-harassment laws have emerged as the new weapon used to stop debt collectors from accosting alleged debtors at their homes or offices.
Earlier this month, an interior designer obtained an order from the State Courts prohibiting his former boss and a debt collection agent from contacting him, or his family, friends or colleagues over an alleged debt.
The order issued by district judge Bala Reddy also forbids the two parties named from pasting or leaving any document at the applicant's house or workplace.
It is the third issued since the Protection from Harassment Act came into force last November, to provide civil and criminal recourse for victims of harassment, fear, provocation or stalking, among other things.
The applicant, Mr Tan Shun Rong, 26, claimed that debt collectors hired by his former employer made incessant phone calls amd multiple visits to his current workplace in Joo Chiat in order to recover an alleged $17,240 owed.
He was told this arose from projects he had taken on when he worked for his former company, Plush Living Interior Design, in 2012.
His lawyers wrote to the Plush boss denying the claim, but debt collectors went further and visited his parents-in-laws' Yishun flat earlier this month.
A notice of Mr Tan's debt from the debt agency was stuck on the front door.
Concerned about his family's safety, Mr Tan, represented by lawyers Ivan Tay and Chong Jiahao, applied to the court for an expedited protection order. This was then issued to Plush boss Lim Boon Liong and RCM debt collection agency owner Steve Liew last week.
The temporary order will stay pending a further hearing. A pre-trial conference is due next week.
There are two other State Court cases where anti-harassment orders have been issued.
In one, a debt collector hired by a car workshop turned up at the applicant's home and made threatening remarks on various occasions. This included calling him numerous times in the wee hours of the morning.
The harassment persisted even after a police report was lodged. The applicant feared for the safety of himself and his family, which includes three young children.
In the second case, debt collectors harassed the applicant over an alleged 13-year-old debt, which was inflated more than five times. They turned up at his home and made threatening remarks on various occasions.
"The applicant feared for the safety of himself and his family, including two young children," said a State Court spokesman, adding: "The applicant's wife suffered health problems as a result of the harassment."

This article was first published on February 19, 2015.
Get a copy of The Straits Times or go to straitstimes.com for more stories.