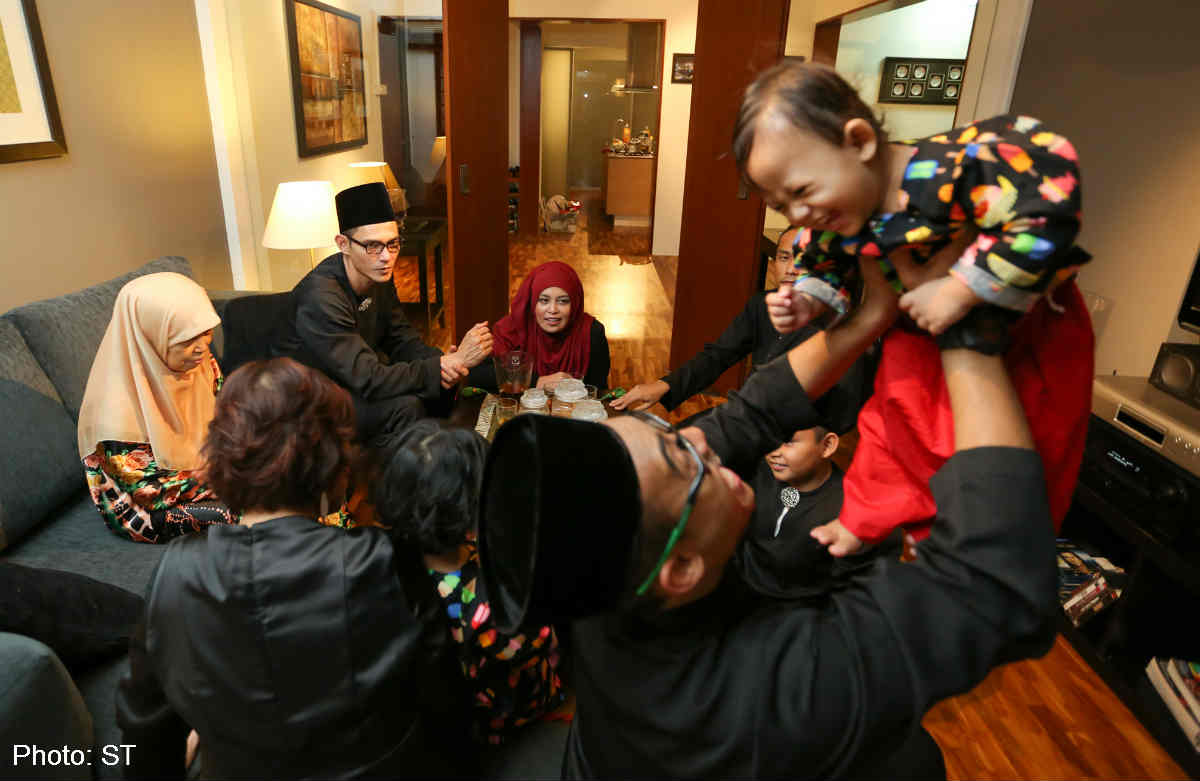 Teacher Anis Ponijo, 32, lifts his one-year-old daughter Arissa Nailah Anis in joy after breaking fast with his mother, Madam Napinah Mahmood (left), 67, his siblings and their families in his elder sister's Jurong West flat.
Yesterday was the end of the Ramadan fasting month and families, many dressed in traditional baju kurung, will be out celebrating Hari Raya holiday today.
In his Hari Raya Aidilfitri message, Minister-in-charge of Muslim Affairs Yaacob Ibrahim paid tribute to Singapore's pioneers, saying Ramadan reminded everyone "to appreciate the sacrifice, service and love of parents, including the pioneers".
"Their selfless efforts have given us a better life. Now, it is our responsibility to build on their legacy and take care of them." Their contributions "enabled our community to progress steadily over the years", he said, noting the Government's measures to recognise this. He also said the community hopes for a swift end to the violence in Gaza and a return to normalcy and peace for its people.

Get the full story from The Straits Times.