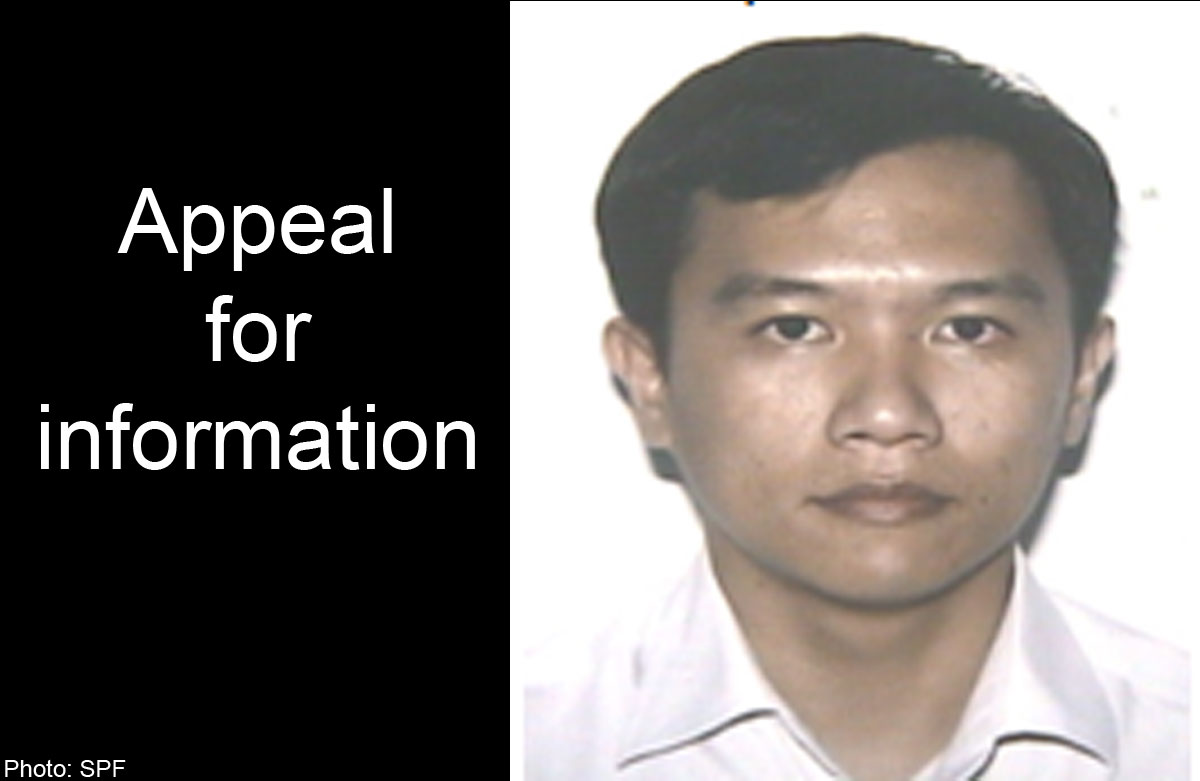 SINGAPORE - Police are appealing for information on the whereabouts of 40-year-old Mr Goh Tock Hong, who was last seen in the vicinity of Block 440 Yishun Avenue 11 on Nov 18 at about 10am.
Mr Goh is about 1.6m tall and is of plump build with a tan complexion.
The police added that Mr Goh was last seen in a dark blue T-shirt, dark blue short and a pair of grey slippers.
Anyone with information on the whereabouts of Mr Goh is requested to call the Police Hotline at 1800-255-0000.
Information can also be submitted online at www.spf.gov.sg/CrimeStopper . All information will be kept strictly confidential.