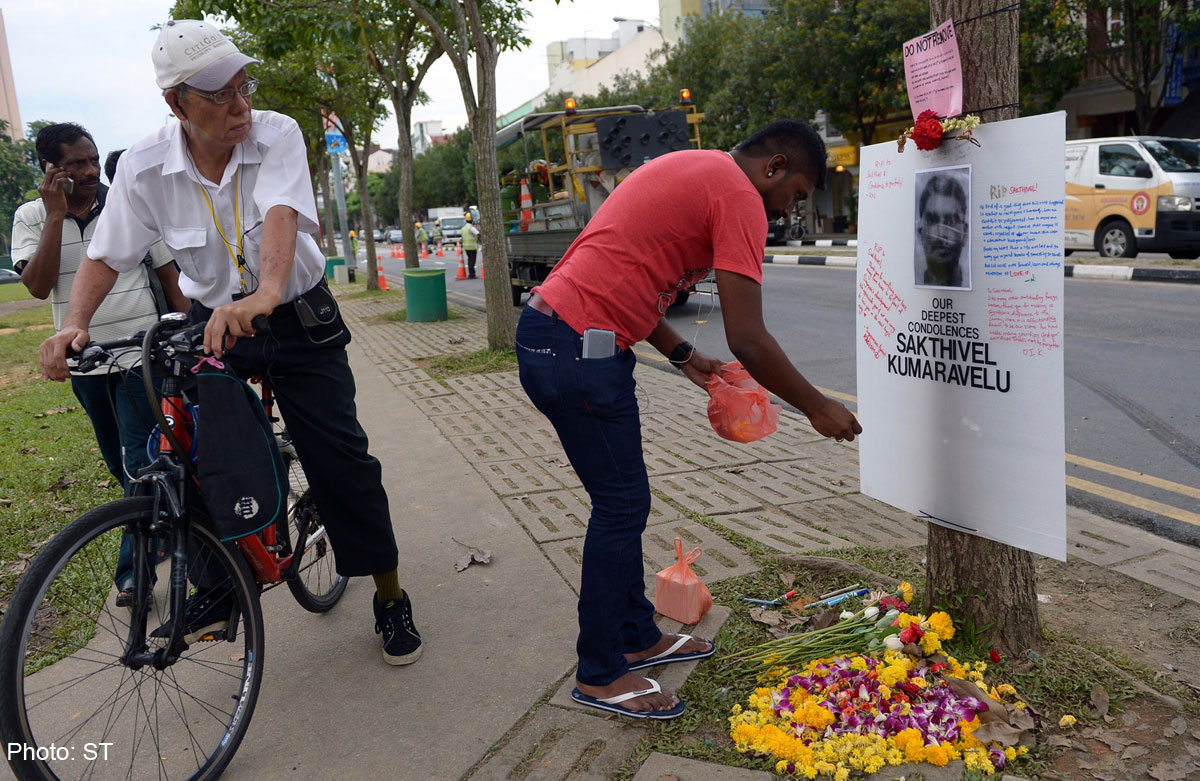 The Mourner
Mr Mohammad Nafiz, 32, strongly believes that the man who was killed in the bus accident last Sunday deserves to be remembered.
So to make sure of it, the cake artist created a condolence board with the dead man's picture on it and placed it at a lamppost on Tekka Lane.
Members of the public were invited to write their condolences on the board.
Says Mr Nafiz: "I felt that Mr Sakthivel Kumaravelu, the man who died in the traffic accident, was completely overlooked.
"It's as though the damaged cars were more valuable than his life.
"He may be just a construction worker, but he helped build Singapore." The body of the 33-year-old victim was buried in his hometown on Dec 11.
Mr Nafiz was inspired to make the board after seeing other groups try to make a difference.
"I believed that the board could make a big impact too, and send a positive message to these foreign workers," says Mr Nafiz, who will remove the board on Tuesday.
He says he intends to get someone visiting Mr Sakthivel's village at Chattiram, 200km from Chennai, next week to present the board to his mother.
The gesture has received a positive response, although it has seen its fair share of detractors as well.
They said that it was not appropriate for people to be giving respect to Mr Sakthivel in this manner, given that he started the riot.
"It is disappointing to see how hateful people can be towards the foreign workers," says Mr Nafiz.
He says many Indian nationals working here have thanked him for what he has done for the community.
He adds: "People need to know that, as angry as they are, hate will never solve anything.
"So we need to learn from it, forgive, make peace and move on."

Get The New Paper for more stories.