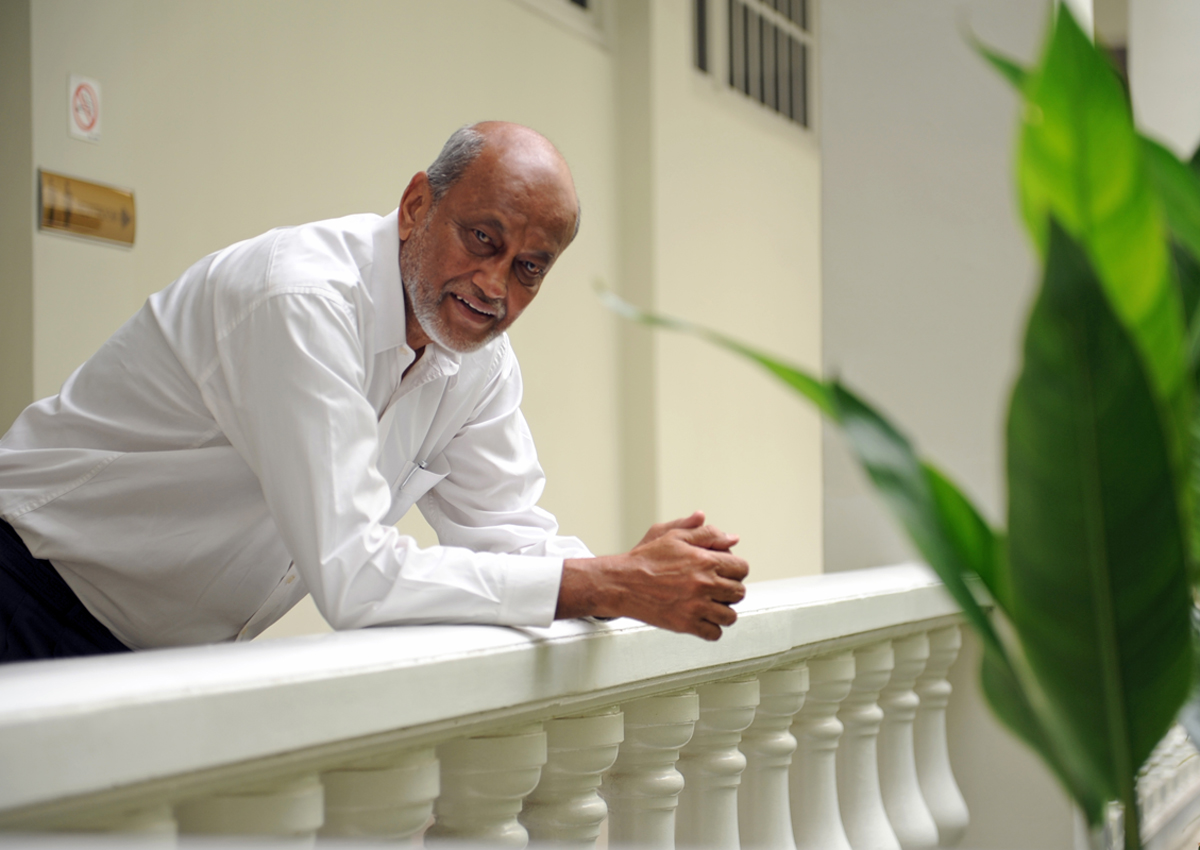 When illegal hawkers thronged the back alleys of Singapore in the 1970s and fuelled the spread of diseases such as typhoid and malaria through unhygienic practices, Mr Kehar Singh had the unenviable job of clearing them out.
Once, he narrowly missed getting what could have been a fatal injury when a coconut seller near Upper Changi Road lunged at him and four other public health officers with an ice pick when they tried to put an end to his illegal business.
As a public health officer, Mr Singh, 66, has weathered various crises, such as the 1974 malaria outbreak and the 2003 severe acute respiratory syndrome (Sars) crisis, since he joined the Health Ministry in 1970. His story and other similarly engaging tales that depict the physical and social changes in Singapore are documented in Heart Of Public Service, a two-volume book set. It was launched by the Public Service Division yesterday.
The first volume, Our Institutions, traces the evolution of key public institutions. The second volume, Our People, chronicles the experiences of 50 public servants.
Some, like Military Expert 4 Lum E Von, have ventured into new territories. She was the first woman in the Singapore Armed Forces to be deployed to Afghanistan in 2009.
Mr Mohd Marhan Hanef, 37, followed in his father's footsteps by joining water agency PUB as a technical officer. His father, Mohd Hanef Fadel, 67, retired recently as a section head and senior technical officer at Kranji Reservoir. "My father started as a daily-rated worker, but he pushed himself to improve. He is my role model," said Mr Marhan.
Many of these officers who spend much of their working hours on the ground witnessed first-hand Singapore's changing landscape.
Mr Singh was also involved in the Singapore River clean-up following his transfer in the 1970s to the Environment Ministry.
It lasted from 1977 to 1987: "We had to walk around and trace the sources of pollution. The illegal hawkers used to litter everywhere and, when heavy rain comes, all the dirty food scraps would all wash down into the Singapore River."
In 1974, Singapore was hit by a malaria outbreak, affecting almost 60 people. Containing it was a trying process that demanded "constant surveillance" by taking blood samples and tracking down cases. By 1982, Singapore was declared malaria-free.
The Sars outbreak in 2003, however, stunned everyone. "We had already attained such a high standard of public health and paved the way for access to clean water, but this disease was airborne," said Mr Singh.
Singapore was enveloped in an atmosphere of fear, with many Sars patients initially refusing to be admitted to Tan Tock Seng Hospital for treatment. "They thought that they were doomed once they entered the hospital," he said.
At the Communicable Disease Centre, he and 11 other health officers worked with mobilised army personnel to interview Sars patients and trace their points of contact so that quarantine orders could be issued. "We left no stone unturned.
It was important that we had a very good system of inter-ministry co-operation, so that we could mobilise fast and trace individuals' addresses," he recalled.
Mr Singh, who is now back at the Ministry of Health, has taken fewer than 20 days of medical leave throughout his 45 years on the job.
Having retired at 62 and then been re-employed, he is now in charge of tracing tuberculosis patients who refuse to take their medication and making sure they go for hospital treatments.
"Officers like us will always have a role to play. You can never predict what kind of diseases might strike us from overseas," he said.
yuensin@sph.com.sg

This article was first published on October 16, 2015.
Get a copy of The Straits Times or go to straitstimes.com for more stories.